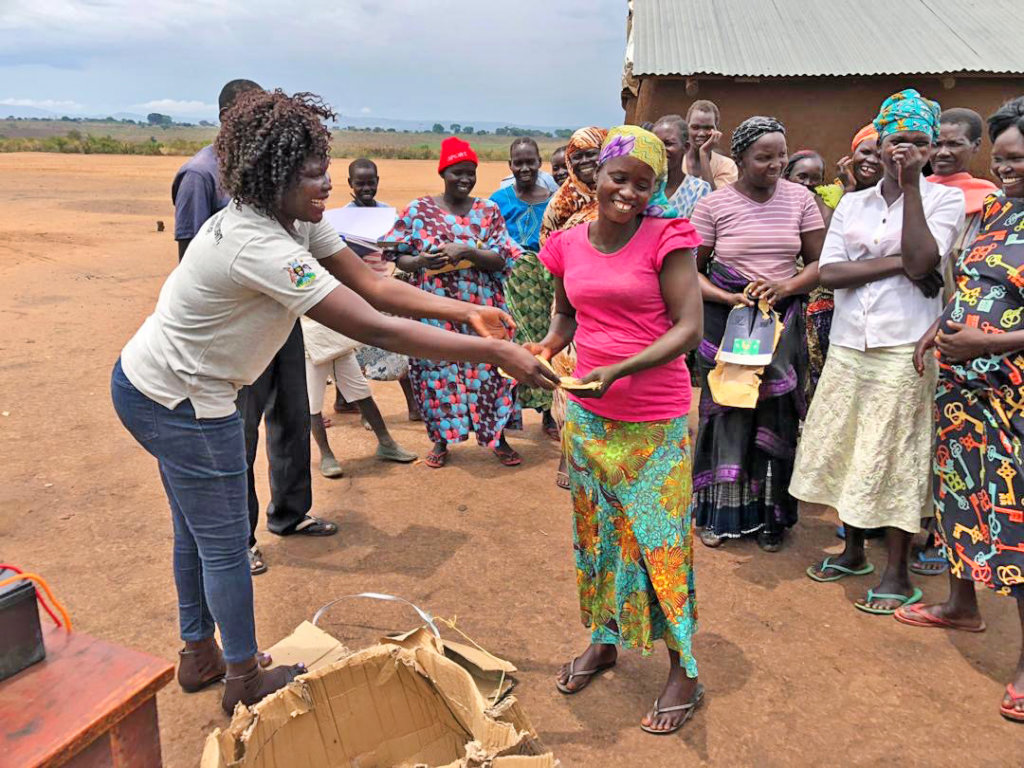 Hi Folks,
This report comes from Preserve International, our partner in Uganda who is working with Swinga Women's Group and the Bidi Bidi Refugee Settlement. Preserve International aims to develop garden-based nutrition, increase income, and provide access to technical vegetable production knowledge within the communities they serve. These aims help to establish food security, an increasingly important goal as we continue into the ninth month of the COVID-19 global pandemic. Thus far, Preserve International has been pivotal in addressing some of the community's immediate needs resulting from the pandemic, namely food shortages.
Bidi Bidi Refugee Settlement houses over 280,000 refugees, primarily from South Sudan. Many of these refugees are receiving the majority of their food from the World Food Program and UNHCR affiliated organizations. Last month a 30% reduction in rations was announced with rumors of a further reduction to 50% in the next several weeks. This has put many families and communities in crisis.
Preserve International supplies the quarantine center with food for people in mandated quarantine in addition to several locally run and managed orphanages, and individuals in the community living with mental and physical disabilities. Many are homeless, and the community donates extra food when they can. However, folks find it difficult to spare food in an already strained environment, which amplifies the risk for those who have additional challenges to accessing food and nutrition.
It is absolutely vital that farmers are able to plant now so that they have a strong harvest in a few months. Further, efficient preservation and distribution can help ensure that nothing goes to waste in the event that the food shortages continue. Unfortunately, because of the total lockdown, many farmers have been unable to access the necessary tools and seeds they need due to the closure of agro-shops.
Preserve International has engaged with Swinga Women's Group, refugees primarily from Bari speaking tribes in the southern region of Central Equatoria State in South Sudan. Most of these women fled South Sudan during the reignition of conflict and fall of Kajo Keji in 2016. Bari peoples are traditionally agrarian and the Swinga Women's Group is particularly eager to begin work on increased vegetable production and food preservation processes. The group quickly became the primary caretakers of the demonstration farm. Seeds and farm tools were distributed. With supporting funds, two large Sparky Dryers — food dehydrators which run on solar power and organic waste to dry fruits and vegetables quickly — were purchased for the farm so the harvest can be preserved for months instead of days.
"...the women were feeling hopeless and helpless to improve the situation for themselves and their families. Since we have begun working with them they now go with dignity because they have value in their homes and communities. Hiring the women to work the demonstration farm has had a double impact. Not only is it providing hands-on training, but it is also a means of income for women in an extraordinarily difficult time.
This is especially impactful for some of the younger, school-aged women who have not been able to attend classes since spring. We are seeing a huge trend of very young women and girls marrying early or getting pregnant because they do not feel they have any other options. The young women that are working on the demonstration farm are learning about agriculture, food preservation, and food-based businesses as well as earning an income. They feel more hopeful about their futures and their ability to survive and thrive without marriage or pregnancy so young.
For us, this is a huge win! Perhaps not the goal we originally set out for, but a wonderful result from the programs that we hadn't thought about."
- Betty, Operations Manager with Preserve International
This year has been challenging, but in many ways it has still been a great success for Preserve International and SPI. The initial goals of helping that community to become completely self-sufficient through sustainable agriculture and food preservation in 2020 have been pushed back due to the challenges of the COVID-19 pandemic. In the meantime, our partnership has had a positive impact in the community — not only through the provision of high-quality seeds, farm tools, and food preservation training, but also through additional economic and educational opportunities provided by the demonstration farm.
From Seed Programs International and Persevere International, thank you. As you can see, our work together is more important than ever going into 2021.
— The SPI Team