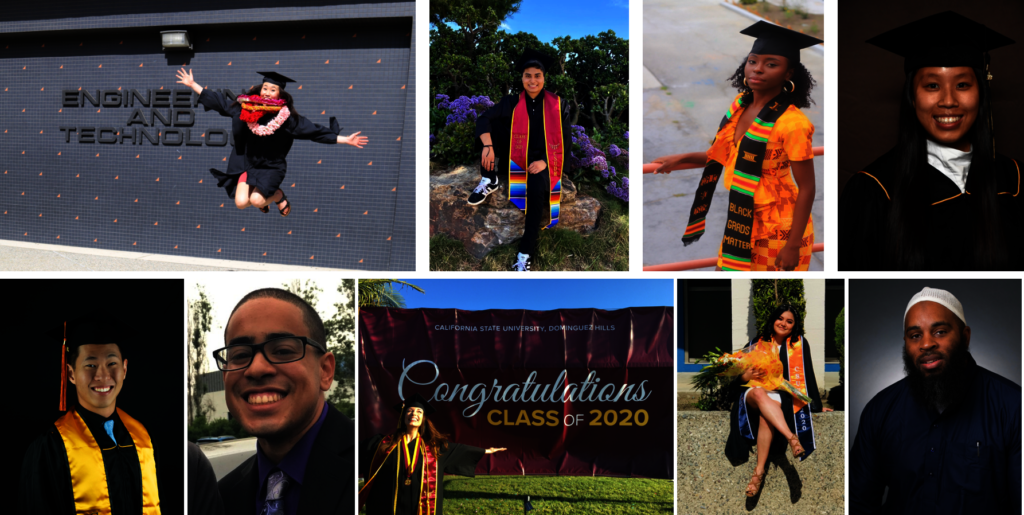 Congratulations Class of 2020! We are celebrating 60 remarkable STEM Advantage Scholars who graduated in May. We are honored to have played a role in helping them earn a degree and graduate with less student debt. Thank YOU for making a difference by providing internships, being a mentor, participating in professional development workshops and donating to fund scholarships.
Lia's story...
Lia graduated Summa Cum Laude with a bachelor's degree in Computer Technology with a focus on Homeland Security at Cal State Dominguez Hills.
"STEM Advantage has been integral in helping my path as a Security Specialist. It has provided me with educational opportunities, networking opportunities, and financial opportunities which I could have never created on my own. I have made lasting friendships and professional connections due to STEM Advantage. It has provided me with professional insight and training opportunities, resume reviews and interview techniques, as well as connected me with job opportunities, including my current internship.
As a first generation college graduate, and a woman who had to put myself through college while supporting myself and my partner, the road to get here was not easy; but thanks to the help of STEM Advantage, I feel like I am no longer limited - nothing can hold me back now. I am free to pursue my dreams!
Once I get established, I plan on giving back to STEM Advantage in any way I can. I cannot thank you enough."
--------
As we navigate these uncertain times, there is one thing we could not be more certain of; our STEM Advantage Scholars need our support now more than ever.
Our mission has always been to help "level the playing field" for women and underserved communities as they pursue their STEM education and careers. Unfortunately, these students, who are most disadvantaged when it comes to financial and mentor support, make up the population that have been, and will continue to be, the most severely impacted from the COVID-19 pandemic. These are students who are reliant on hourly wages, part-time jobs, and internships (many were cancelled) to support their education.
Our scholarships could be the difference for scholars to continue, or not continue, their education.
Thank you for investing in these talented and remarkable students to advance equity through education and diversify the STEM workforce.
For more information, please contact President & Founder Lee Ann Kline at leeann@stemadvantage.org.