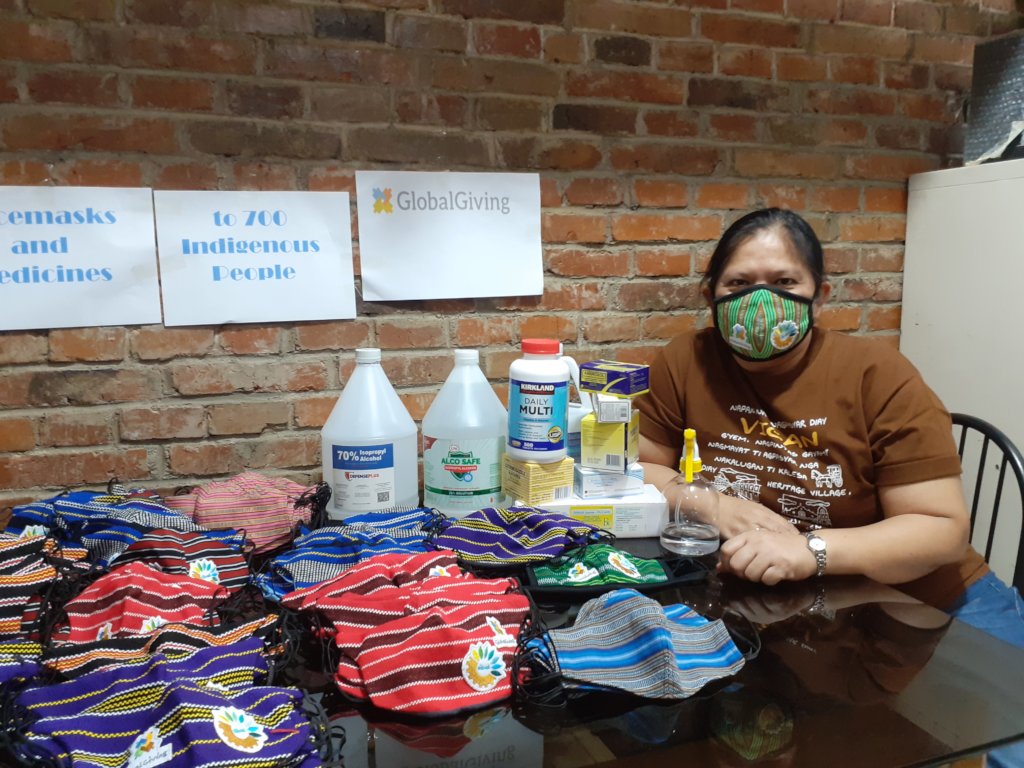 Much as we thought that COVID infections threatening to spike up in the last quarter of 2019 in our indigenous communities would simmer down at year's end, a new surge surprisingly are recorded after the holidays into the start of 2021. The country is still within the cool months which could stretch up to the whole month of February.
Scientific pronouncements ruled that cold weather conditions provides the exact temperature level for the viruses to thrive. Hence many attribute the increase in cases to this cause. It is also a fact though that returning residents from city centers for the holidays who were highly exposed may have brought the virus to their fellow community members without them knowing and intending. This could also be another plausible reason for the increase in reported cases.
We at SIBAT realized that containing the pandemic is still far fetched much as we wanted this to end as soon as possible. Though vaccines coming in this month woud be rolled out and administered to priority listed recipients, the lack of trust dissuaded many Filipinos to get vaccinated, hence defeating targets of herd immunization. So much is still wanting of the the government's inefficient handling both at the medical and economic fronts to assist the affected population. No wonder that we ranked 79th of countries effectively handling the pandemic.
Hence the provision of masks, medicines and vitamins to aid and protect indigenous communities is still vital and necessarry. This month we are preparing the completion of the aid materials up for delivery this March after we obtain clearance to comply with travel protocols. This next batch of face masks are deliberately ordered and custom-made for long-haul protection. These are made of embroidered indigenous fabric materials th at are long-lasting from the local communities and tailored by urban poor women seamstresses who lost th eir livelihood with the lockdowns.
The masks are suited for children and adults. This way, we are not only providing protective gears against the virus but helped provide livelihood opportunties to one of the vulnerable sectors of society---urban poor women. With bottles and boxes of vitamins to be procured further this month, we are all set for delivery to the next villages. We are hoping that despite limited supply, we can help government curve the infection spike especially the highly vulnerable community members , children, women and elderly and persons with co-morbidities.
We are anticipating further lockdowns and quarantine measures in local government jurisdictions to protrect the communities from the spread of the virus especially with a reported case of a variant strain carrier traced up in one area. Some local government units currently issued Enhanced Community Quarantine (ECQ) measures in their localities Movements of people in these communities are only confined within their geographical areas.
Again, this would detrimentally affect peoples lives especially those who could not get out back to their employment, aggravate food scarcity due to limited product distribution assuming there is adequacy of food supply produced, an episode that's seems to be repeated from the experiences of last year. These stresses trigger anxiety and feeling of uncertainty that could add up to mental health instability, an emerging problem now experienced from the pandemic.
Nevertheless we hope, GlobalGiving and SIBAT's humble efforts in helping communities tide up through the pandemic could help contribute in reducing the hardships and difficulties they are now experiencing.
Thank you to all who supported GlobalGiving's efforts to source out funds for this endeavor. We will be updating as soon as we get through the communties next month.