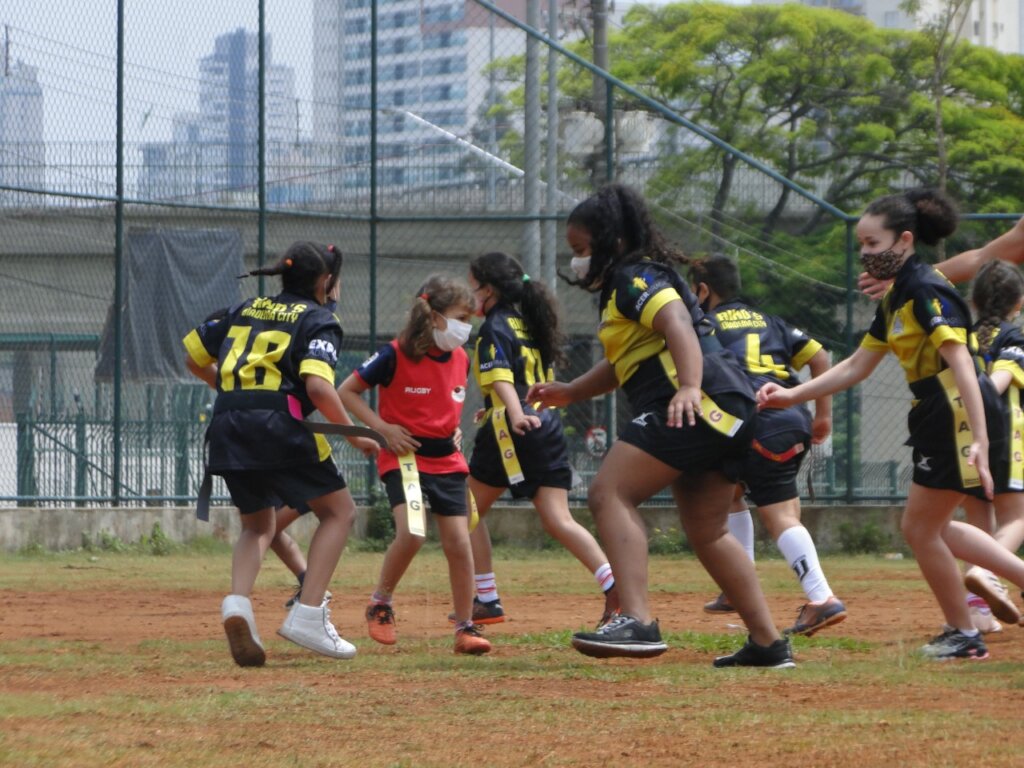 It has been fabulous for ther children to be back on the rugby pitch training with friends in the open air. This is especially true as here in Brazil parents kept their children mostly at home for over 18 months of the pandemic. We are very grateful to our partners at SESI Diadema who offer their training facilities for us to use and it is heartening that many children from their school have decided to join our children and take up rugby. Amongst the 9 and 10 year olds we now have a majority of girls and I would like to share the thoughts of five of them who we interviewed.
Here are the thoughts of Murilo, Manu, Yasmin Laysa and Ana Giulia: "I like to play because I make new friends; I think it's cool, a fun sport and where I learned a lot of things." Yasmin chose the sport "because rugby is really cool, I got really interested, I had already done some research to find out what it was, I have fun playing."
Ana Giulia says "I like to pass, take down the Tackle Bags, play the TAG game. I really like the way the teacher teaches, he helps us improve our pass, I became stronger, agile and faster," whilst for Laysa tells us "I like playing rugby, making new friends and playing passing games is a lot of fun."
Rugby is a sport that is not only physical activities and friendships but also works strongly on values which is something that come's out well in this answer from Murilo "My teacher teaches me to work in partnership, fix some things wrong, that we have to respect others, that we can't hurt anyone."
We would like to thank all of our supporters for helping us provide such an important activity for our children and would like to remind you that this Tuesday 30th is Giving Tuesday and hope you will be able to support this project on the day.