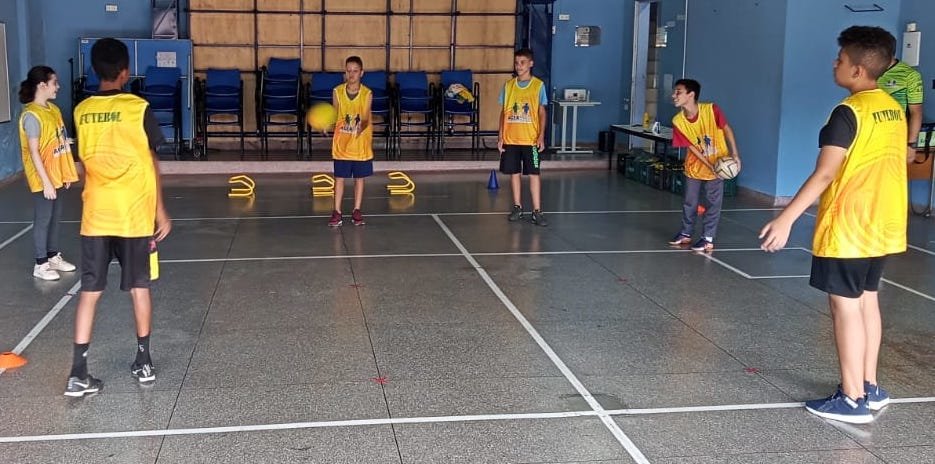 After a very complicated year in 2020, ACER Brasil's sporting activities resumed in this new year and among them Rugby, which is one of the biggest projects that we offer to the community.
Through Rugby, children can better develop their physical conditioning, discipline, vision of the game and also respect, since the game needs teamwork. In addition, young people have an occupation in their idle time preventing them from staying on the streets or places of danger. One of the young students, Nicolas, told us a little bit about how important classes are to him and what he expects from them this year:
"I have been doing Rugby at ACER for 2 years and I really like attending classes because I can do more exercise and I also think the sport is really cool. I think that practising Rugby is important, because it is good to learn more about this sport. I hope that in 2021 the classes will be better than last year. My expectations are that everything will return to normal as soon as possible".
Orlando sports teacher and coordinator also has good expectations for classes this year: "My expectation for this year is to bring new students to do Rugby and also to form a new class of students, starting from the age of 9".
Although the pandemic continues to ensure that safety standards have to be followed, the ACER team intends to ensure that this project continues to have a very positive impact on the lives of children and young people like Nicolas and also reach even more people in the community, which is our mission.
All care for hygiene of spaces and hands, temperature measurement and distancing are still observed at all times.