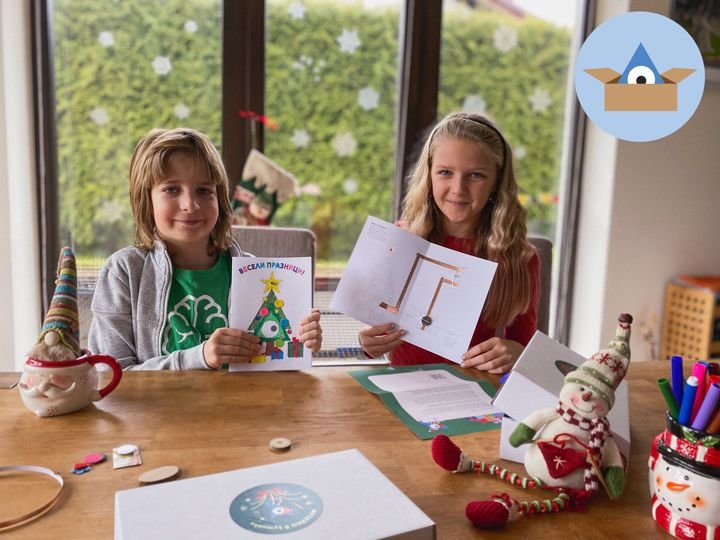 Dear friends,
As we turn the calendar to a new year, hoping that 2021 will bring more predictability in our plans, we would like to thank you for supporting us throughout these turbulent times.
To Muzeiko, 2020 was a year of uncertainties, challenging us to seek resourceful and fun ways to remain in touch with our audiences.
We started it with more than 1,000 reservations for groups of children from low-income families and social care facilities. Then the COVID-19 pandemic happened and closed our museum for months. Even after the restrictive measures were loosened, school field trips were banned for an indefinite period. Thereby, our end-year account for the GlobalGiving donations shows that we have provided on-site learning experience to only 50 kids. These were children with refugee and minority background, deprived of family care, victims of domestic violence and human trafficking, two of whom participated in our summer academy to have - as they called it - "the coolest vacation ever".
Despite all our efforts to provide access to science and play during the period of lockdown, such as Muzeiko@Home online program, research and practitioners unequivocally testified that online learning severely deepens educational inequalities. And the problem is not in the lack of electronic devices or internet bills! In our strive to address the situation and engage children, we launched a "hybrid" online-offline product called "Muzeiko in a Box". It comprises an educational video with guidelines for a hands-on project, as well as a kit with the required materials and tools that is couriered to the little learner. The Christmas edition explores the history of the Christmas tree tradition and its meaning today, teaches children to tell pine, spruce and fir trees apart and to consider environment aspects of our choices. It further explains electrical concepts and circuits, thanks to which children end up making a glowing greetings card on their own.
And that is how this year, in the grips of the global pandemic, you helped us deliver joy, science, technology and art to a record-high number of children! As many as 1,120 Christmas boxes traveled in the first half of December to reach primary students from 21 schools and social care facilities nationwide. Confined to their homes due to the second lockdown in the country, they were pleasantly surprised and we received many thank-you emails from their teachers and social care workers.
Since 2017, when we launched the GlobalGiving fundraiser, we have never managed to reach so many children in one year! It was you who crowdfunded this amazing achievement. So many children's minds and hearts were touched as a result of our joint efforts.
The positive news do not end here. Muzeiko's team used its own resources to produce and deliver 200 Christmas boxes to the children of the doctors from the COVID-19 unit of Bulgaria's biggest emergency hospital Pirogov. We truly hope that these gifts will evoke a festive mood in the families of the front-line workers.
We have achieved so much together! But our journey along the long and bumpy road to ensuring equity, quality and life-relevance in education has not ended.
Thank you for being part of this incredible journey!
On the eve of Christmas and the New Year, we are wishing you a healthy and fulfilling 2021. We are looking forward to a time to reconnect in both "old-fashioned" and new digital ways with our audiences and each other.
With gratitude and warmth,
Muzeiko's team