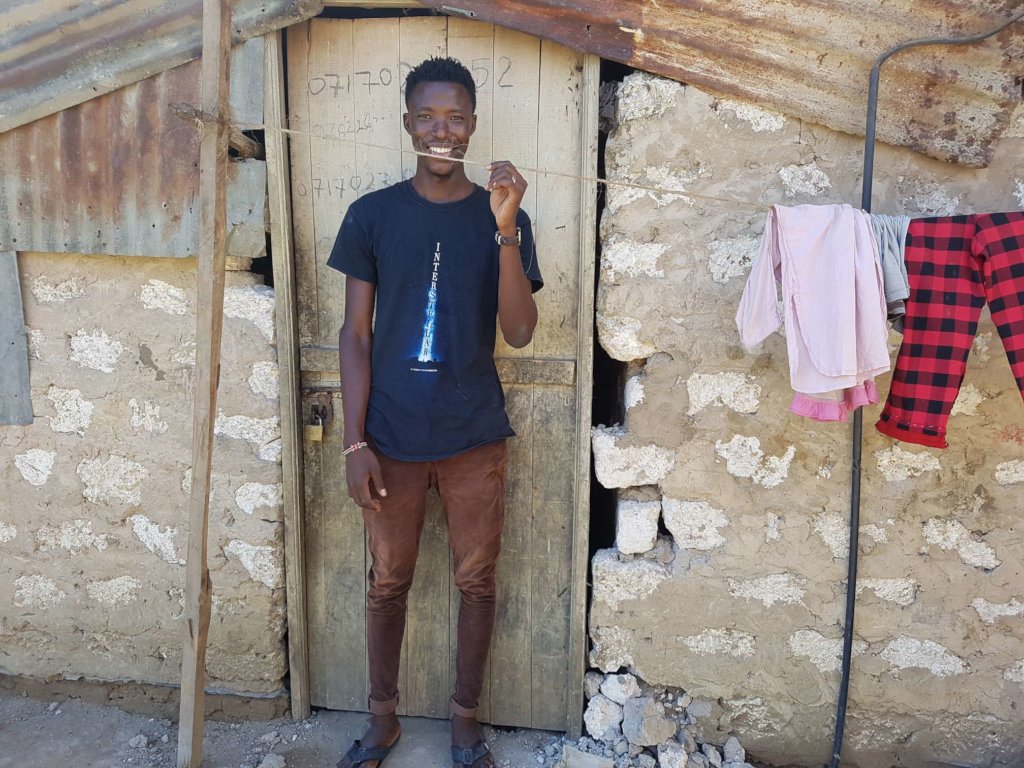 Bilal was in the pioneer student year at Kookaburra, now working in the office at the school, he helps with administration and teaching the occasional class when needed. He fits in like he belongs there, and he does, having been part of our community for the last 8 years.
Eight people live in his home. He does have power connected but not running water and there is no bathroom. The wall construction is mud brick, of which about one third is missing. The old corrugated iron roofing is so porous it offers no protection from the rain. The floor is the dirt.
There really are no separating walls and Bilal, who is 22, lives there with his sister, 20, younger brother, three nieces, a nephew and a cousin. Since his mother passed away in December last year, he has been the sole carer for this family group, responsible for their safety as well as feeding them. The monthly salary we pay him at Kookaburra would buy a pub meal for three in a developed country.
Luckily for Bilal, he does not have to worry about paying rent. His family were squatting on the block he currently lives on, since around 2004, and when a developer bought the land, he subdivided small plots around the edges for the squatters to keep.
He needs to fix the walls, doors and roof to provide security and protection from the elements. He wants to build internal walls to provide three bedrooms for privacy and then partition a section of the remaining house for use as a kitchen. Building the outside toilet would also be on his to do list.
Bilal, and the people he cares for, have been living this way for many years. I would probably not make it a day if I had to live there. In all the years I have known him, and especially in the past year since his mother passed away, I have never once heard him complain about the load he carries on his shoulders. The smile you see in his photograph is one he wears most of the time.
To do all this he needs AUD $2,500 or around £1,450. Every little bit helps so please consider contributing whatever you can. Email me for more details on brian@actionthisday.org.