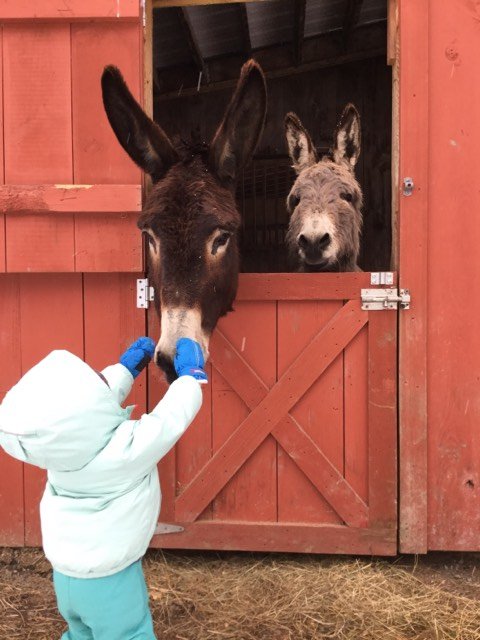 All horses, even champions of the racetrack and the show ring, may only be one unlucky sale away from abuse, neglect and slaughter.
We make it our mission to protect America's horses and make the horse's unique ability to empower, teach and heal available to as many people as possible, especially people with special needs.
The EQUUS Foundation Guardians program ensures that equine charities seeking financial support from the EQUUS Foundation are fully transparent and accountable to the public and are operating at the highest standards of horse care.
We are pleased to recognize Gerda's Equine Rescue Inc. as an EQUUS Foundation 2018 Guardian.
Gerda's Equine Rescue (GER) is a Vermont based 501(c)(3) nonprofit committed to rescuing horses from the unthinkable fate of being slaughter bound for human consumption. Since its founding in 2005 GER has been able to able to rescue, rehabilitate, and re-home over 1,000 horses! GER also offers volunteer opportunities to work with rescue horses and to learn through first hand interactions at the farm.
"GER is honored to have been accepted into the EQUUS Foundation's Guardian Program! We value transparency and want to make sure that our donors know that we're being good stewards of their donations. We're excited to share our work with others and hope that our partnership with the EQUUS Foundation will lead to more horses being adopted!" said Gerda Silver, Founder and President of Gerda's Equine Rescue.
Only EQUUS Foundation Guardians are eligible to receive financial support from the EQUUS Foundation. Financial support is awarded based on the amount of funds raised by the EQUUS Foundation over the course of the year and the evaluation by the EQUUS Foundation of the needs of the organization, the merits of the organization's programs, services, and activities and the organization's operating budget. None of this would be possible without your continued support.