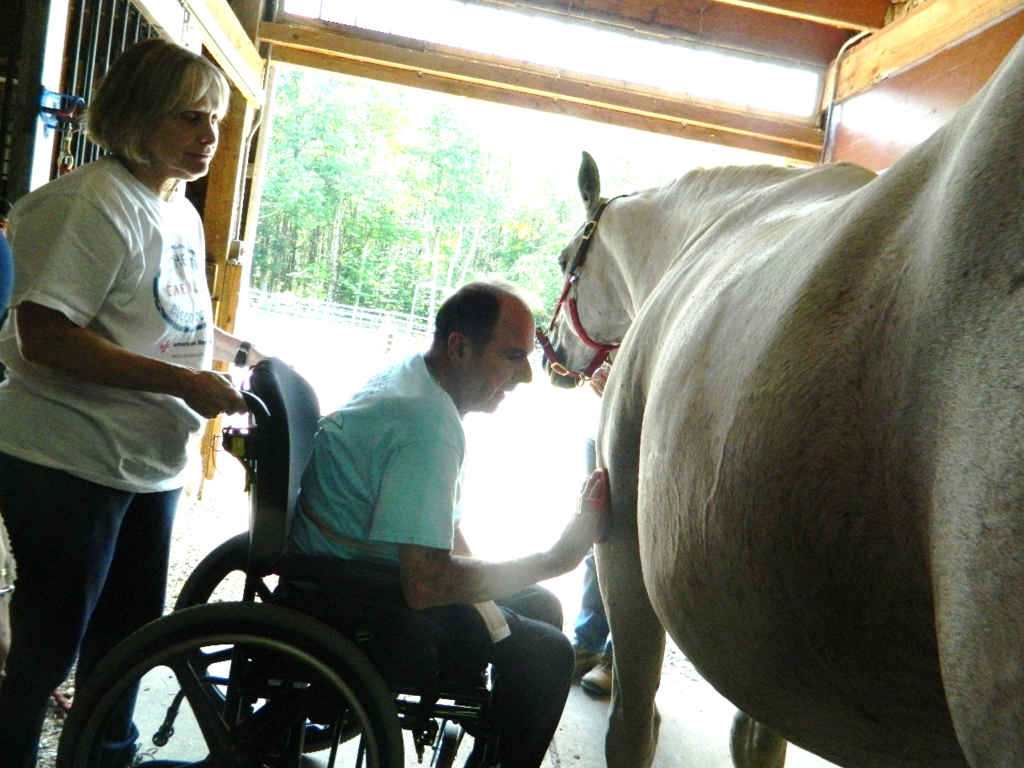 Lonnie opened this season's Ride UP program at BITS ETC. His military background showed in his determination to conquer the main obstacle, mounting his horse from a wheelchair; as well as in his proud carraige while riding, The following pictures show clearer than any words, the process many of our riders enjoy while spending quality time with our therapy horses.
Because of your great support, we have nearly doubled our original goal of $5,000.00 to put 20 service men and women on horses this summer. With these additional funds, we are able to offer services to more participants, or, as in Lonnie's case, extend the time they can ride to up to two months, instead of one. I called Lonnie the evening of his first ride at BITS ETC:
" I served on the USS Naval Aircraft Carrier, CVS39 from 1962 to '64. hose were tense times, what with the Cuban missile crises, and President Kennedy's assasination. We were placed on high alert, being at the height of the cold war."
Lonnie spoke of his background of service on the last wooden, "straight deck" aircraft carrier in the fleet. The interview questions I had prepared (with a scale of 1 to 10 for his reaction to his first day) had to be scrapped because all the questions were answered in the superlative.
"I'd have to say I feel fantastic. It was better than I had hoped it would be. The people were fantastic! I felt very safe while riding, and comfortable with the support I had."
The Veteran's Administration suggest that therapeutic riding and equine assisted activities may be helpful for physical, mental, and emotional issues which may result from service related trauma. Lonnie will continue at BITS for a total of eight weeks. Our flexible program can offer astride riding, carriage driving, and working with miniature horses from the ground. Lonnie will choose activities that meet his particular interests, after he completes "basic training' for riding and working safely around horses.
You make it happen! The additional funding means we have additional riding opportunities available this summer. Please help us spread the word of this free program for Uniformed Professionals (Veterans, and First Responders, and their families) Tell a vet that family members can be included in the program---all sessions individualized to meet the needs of participants.
Without your valued support, these progams could not happen. THANK YOU!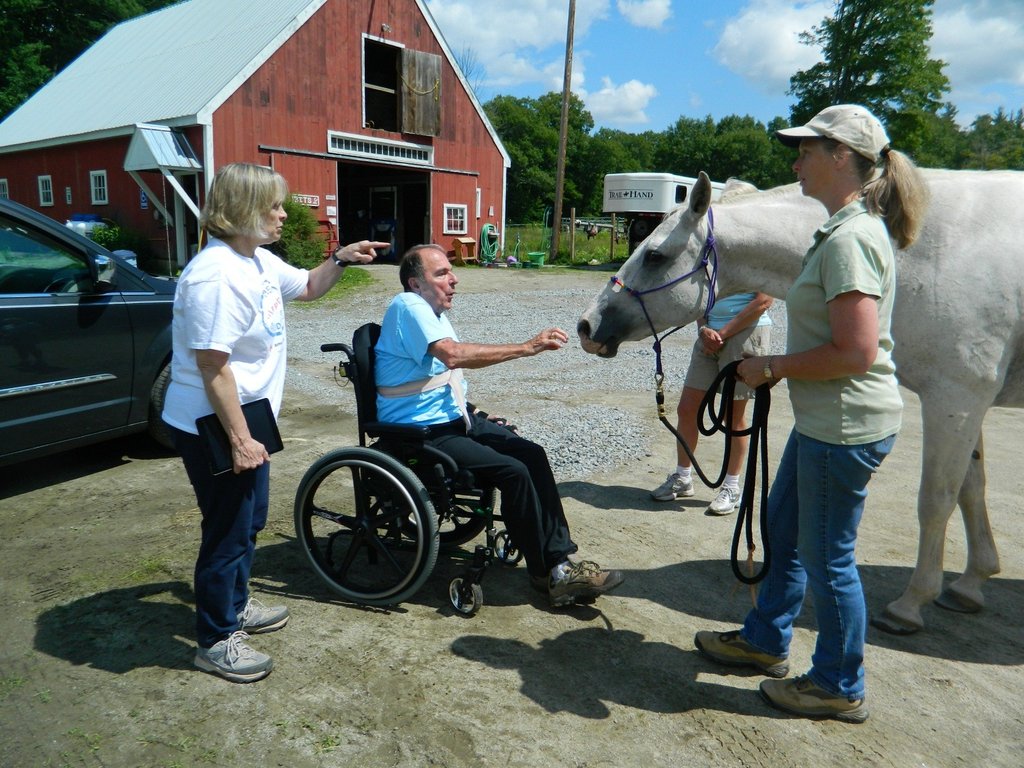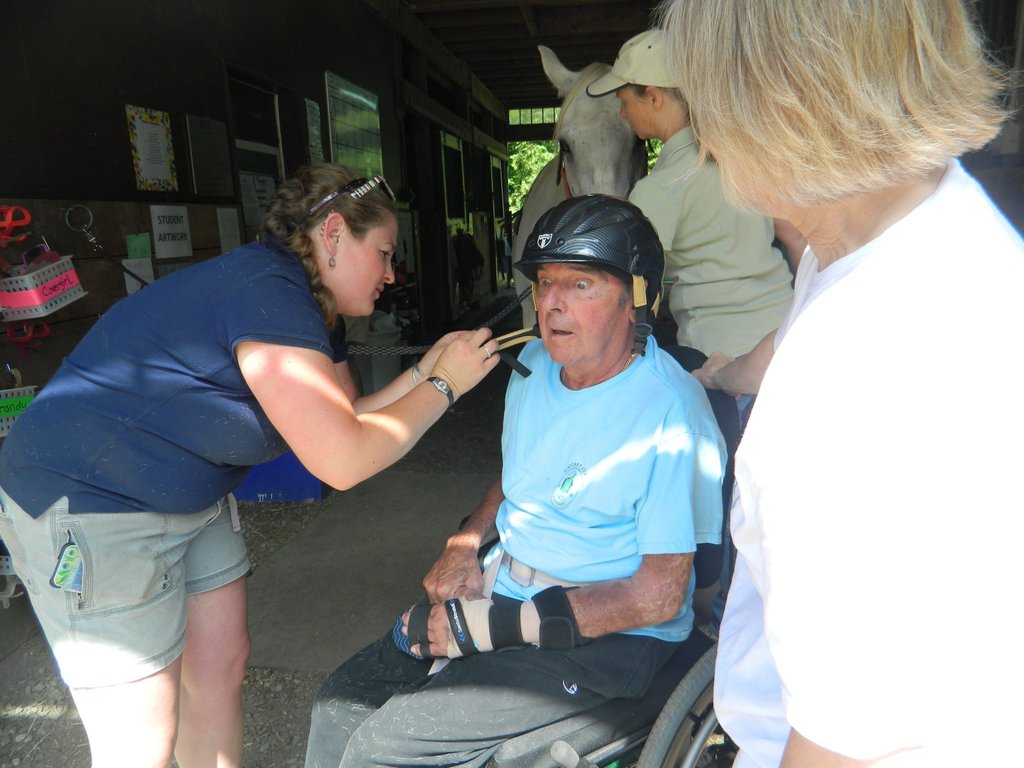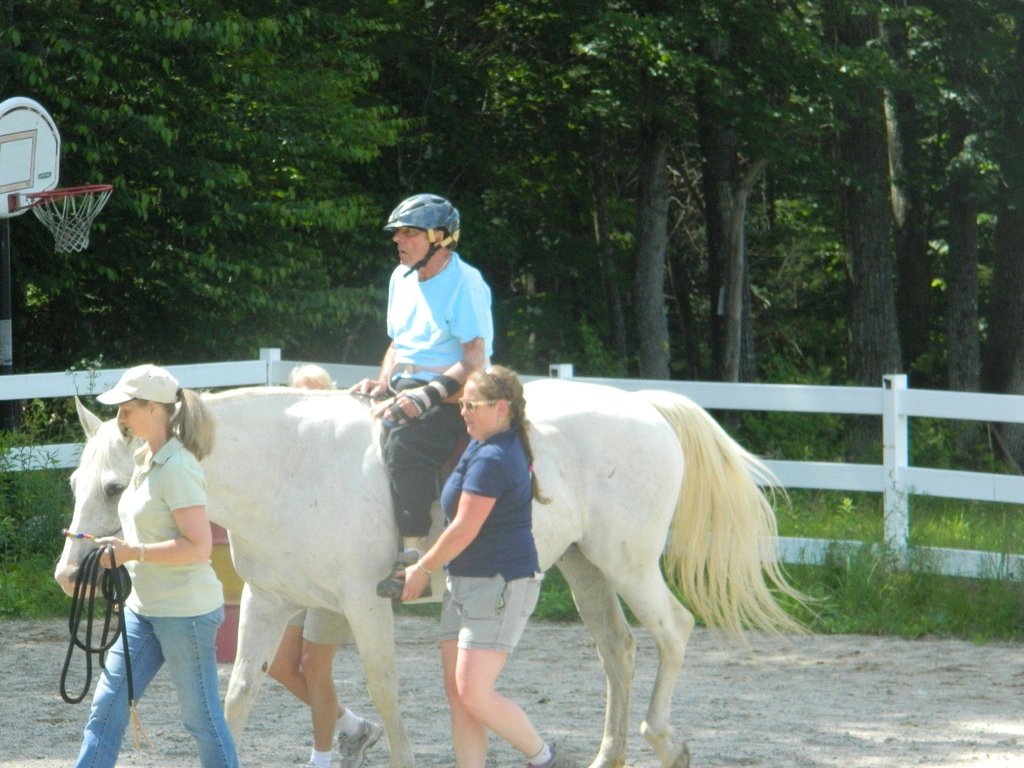 Links: