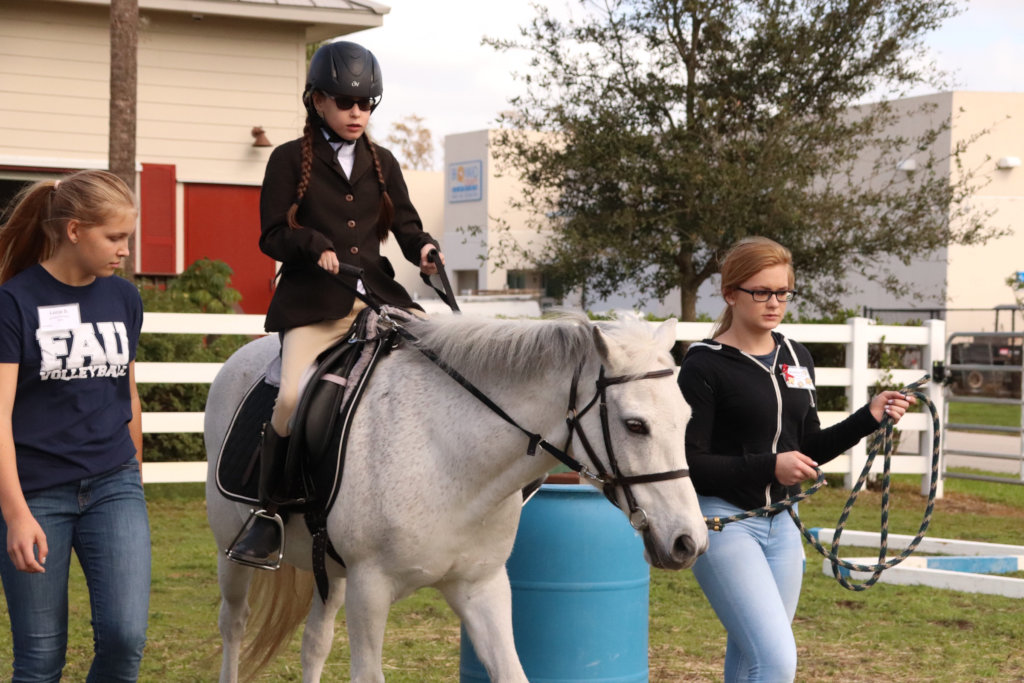 Dear Friend,
You have had a profound impact on the life of a child with special needs. In less than a year, $10,192 has been raised through GlobalGiving to support scholarships for individuals participating in mounted or unmounted programs through June 2021. Your donation to the Equine-Assisted Therapies of South Florida (EATSF) Scholarship Fund helped provide scholarships for an entire year for 7 individuals with special needs. Those awarded will have received 30 weeks of lessons as part of the Therapeutic Riding or Unmounted Learning programs by the end of June.
We cannot express how much your support means to families struggling to provide the best care possible for their loved ones. I want to introduce you to one of the riders you have helped.
Hope is 13 years old and has been riding with her twin sister Faith at EATSF for 6 years. Hope has Cerebral Palsy with hemiplegia to the right side of her body, affecting her muscle control, fine and gross motor skills, and stamina. Since Hope has been riding, she has improved greatly in her ability to maintain her position in the saddle and in her ability to effectively direct her horse.
She now rides mostly unassisted in her lessons, balancing in and out of the saddle for two-point and trotting exercise. With adaptive reins provided by the facility, she can now demonstrate more advanced steering techniques and riding patterns.
Hope loves competing in the Special Olympics and has earned first and second place ribbons while representing Broward County, qualifying her to advance to the State Games.
Children like Hope continue to need your help to bring the magic of the horse into their lives. Our pool of scholarship funds will need to be replenished before August. In 2020-2021, more than
We are deeply appreciative of your past support and ask you to please consider supporting our scholarship fund to again make a difference in the life of a child with special needs. Whether you make a one-time gift or set up a recurring donation you can be certain that you made an impact.
Thank you again for helping to pave the Path to Independence.
With deep appreciation,
David Plath
Links: