Project Report

| Sep 18, 2023
You are hot? Help us plant trees, please!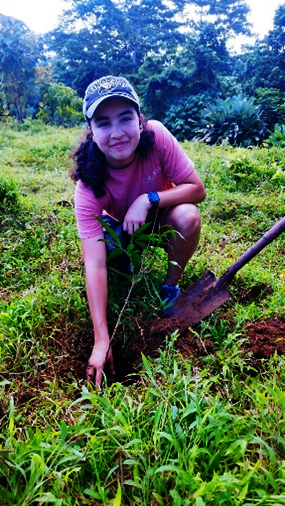 Yes, we are all worried about climate change. The news is not promising. But I promise we will continue doing everything possible to mitigate climate change and protect the communities and their surrounding environment. Since 2022, we have planted 3364 trees and aim to have 4,000 by the end of the year.
This year, we have had several reforestation campaigns for native fast-growing trees. Since then, we have implemented 4 reforestation campaigns with 1123 trees planted on Government land, 51 trees, and 30 live tree posts in cattle farms. We also planted 18 fruit trees in Don Juvenal's demonstrative farm. We believe that by the end of September, we will be able to plant 700 more trees, for a total of 1823 trees since the beginning of this project.
Regarding the environmental education activities, we performed 98 educational sessions. 25 in local schools and 73 in afternoon groups. We are planning that by completing this project, we will have at least 200 educational activities performed.
Also, we have worked with 3 regenerative agriculture demonstrative farms, which are now planting trees, leaving some areas for reforestation, and creating signs to make their farms more demonstrative and educational.
We also worked with 10 cattle farmers, who received an intensive one-week training regarding holistic cattle farming. The process included understanding cattle farming as an opportunity to regenerate land, absorb carbon dioxide, and improve farmers' economies. The process also included planning cattle areas for intensive pastures, reforestation of riverbanks, and implementing life fences to provide shade and rewild the area. Farmers also think about working with nature rather than working against it. Cattle farming has been proven to restore grassland soils and minimize climate change's and desertification's damaging effects.
If you want to be part of this effort, support our project on GlobalGiving between September 18th and 22nd during the Little by Little campaign. GlobalGiving will match 50% of any donation of $50 USD or less. You are hot? Help us plant trees, please!