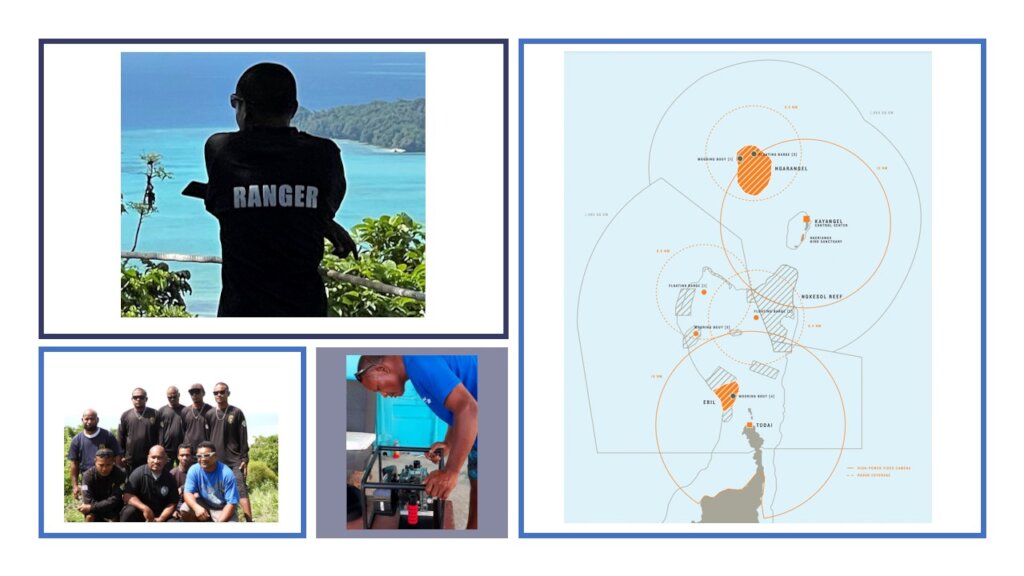 "Surrounded by water, the Palauans have developed a life inextricably linked to the oceans. They derive their food, identity, and traditions from their relationship with the ocean. The symbiotic relationship is based on the responsibility that every Palauan learns from childhood that he is the guardian of the sea." - M. Noah Idechong, Executive Director, Micronesia, and Polynesia Section.
Since 2018, OneReef (in addition to other organizations) has partnered with Ngarchelong State Conservation and Law Enforcement (NSCLE) in the Republic of Palau to implement a marine management plan.
The goal is to achieve a healthy and resilient reef system, which is an integral part of their cultural identity and helps ensure food security and increase tourism income for the community.
In 2022, OneReef signed an agreement with Kayangel State to provide the following:
Support for traditional stewardship programs,
Assistance with monitoring and follow-up,
Support for the matching and sustainability of nudge funds,
Help with community voice planning,
Support for the creation of partnerships.
Darwin Mista joined the Ngarchelong State Rangers roster in 2020 as Enforcement Officer. He was interested in joining to implement regulations through surveillance and being able to rescue and help marine wildlife and local fishermen in need.
"With various technical assistance, training, and collaboration with OneReef, Ngarchelong State Conservation, and Law Enforcement is now effective in conducting surveillance and patrol of our protected area" - Darwin Mista.
The OneReef team met with 7 community fishing groups last month, revisited their post-covid fishing situation, and held a workshop to gather best practices and lessons and co-develop stakeholder contributions to the ecosystem approach to fisheries management.
We are still raising funds for continued support to the rangers and reef monitoring in Ngarchelong.
Thank you for your continued support!
Links: