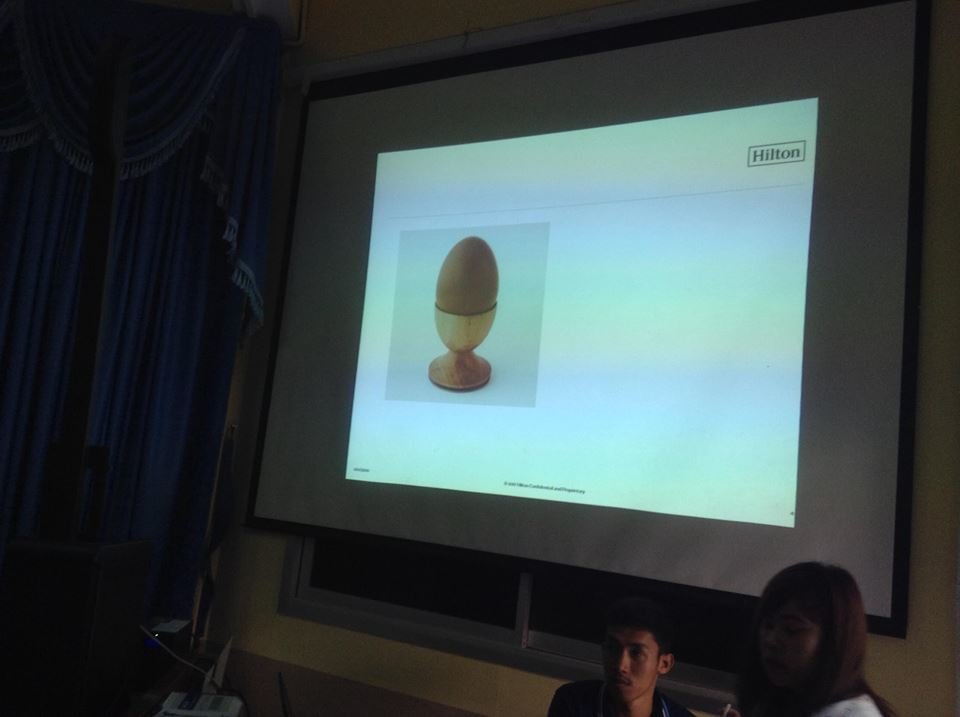 For the first few months of 2019 we have continued to work hard building the Vocational Opportunities Through English Programme at Kamala School in Phuket in readiness for bringing on board a volunteer Vocational Opportunities Through English (VOTE) Advisor. A goal which is almost reached thanks to your support.
We have continued the successful Hotel Business English sessions for senior school students. We have also included upper primary students in these sessions as requested by the students and Thai teachers. The invited speakers for these sessions are from local hotels such as the Hilton and they continue to encourage students to understand the importance of English for their future employment. The invited speakers also help the students to see that the vocabulary needed for employment is often additional to that they are learning in their English classes, where the curriculum is set for passing their Thai school exams. The outside speakers can therefore help encourage the children to look at extracurricular vocational studies. The visitors also talk to students about professionalism and positive attitudes towards work and study. Speakers share their own life experiences in the hope to inspire the children to strive to be the best they can possibly be. We believe these sessions are truly helping our students to plan for their future careers.
We have also started a twice weekly afterschool English Club at Kamala School where senior school children aged 14 to 18 can 'drop in'. The club is held in a coffee shop on the school grounds, away from the formal classroom environment. The students have been involved in setting up the venue and the format for these sessions so they feel they are 'theirs'. Students use this time to ask our teachers and volunteers about any school work they are finding hard, seek support with their homework and share worries about exams. They also talk about their life choices, future career options etc.. The children are encouraged to open up and share their hopes for the future and talk about how they can strive to reach their goals.
Thanks to our kind donors we are closer to employing a VOTE Advisor to ensure this work continues and expands. We look forward to being able to expand the programme to invite more outside speakers from different organisations around Phuket where the students will one day be employed. We wish to run career focused workshops and organize site visits to local hotels and businesses who will be employing our students in a few short years.
Thanks to your continued support we have made great progress already in 2019. We look forward to providing you with further reports on our progress over the coming year.