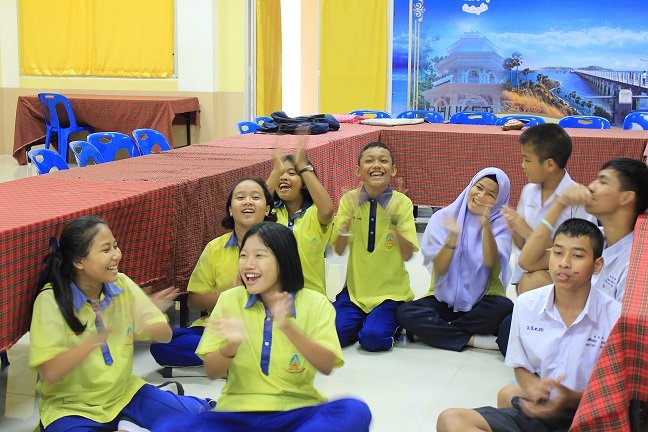 Since our last report, we have made even more progress towards our financial target. Whilst fundraising for the facility to employ a VOTE Advisor, we have kept up with our Hotel Business English classes, which continue to encourage positive concepts of employability in our students. Hotel Business English has been both boosting and inspiring to our students and we believe that the VOTE Advisor will not only enhance this; but also make a difference to our students' ability to identify the value of their English education. We are also confident that we will see how our students will grow up to build new and exciting opportunities for themselves.
In anticipation of our new VOTE Advisor who will begin at the start of the next academic year (May 2019), we have kept up with our Hotel Business English class. The aim of the class is to provide and teach students the conversational, written and comprehension skills needed in a professional workplace. Since we last reported to you, we have had more mentors who have been invited to take part in our programme from various establishments on the island. These mentors have given presentations about their line of work and have instilled in our students the importance of knowing a second language.
Of particular note, the class has been a huge success with our middle-school students that we have also opened it up to the upper primary-level students per their request. Our teacher who has been tirelessly working on the programme stated, "It is great to see how much difference a well-organised programme can have on our students' attitude towards schooling and education. When I heard that the some of the primary school students wanted to join the class, I immediate worked towards making this possible. Our older students who will soon graduate in a few years have so much to benefit from the programme, but it gives me great pleasure to know that the Hotel Business English class will give more preparation and inspiration to the younger students. It makes me hopeful to think how much difference our programme has made in just a few months despite being led by a teacher. I cannot imagine the realm of growth possibilities once the VOTE Advisor takes over and expands the programme to include more workshops, presentations, counselor guidance and socio-emotional support."
We are very excited of our progress thus far, all thanks to your continued support. I look forward to providing you with further reports on our progress in the new year. Have a happy holidays!