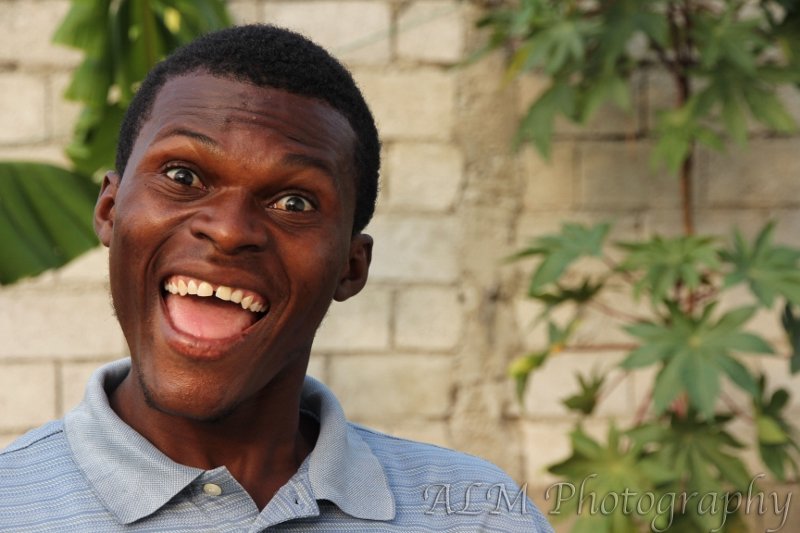 We can't believe it's already the week before Christmas. If you haven't finished your shopping, there's still plenty of time to find the perfect last minute gift while supporting students like Jean Louis Antoine.
Antoine was in secondary school when the earthquake struck. He was trying to help others amid the debris, when he was struck by falling rubble and injured himself. After recovering from his injuries, Antoine was able to complete his secondary school, but like so many of our students, he found that his education wasn't enough to find work.
So, he joined EIM so that he could learn a skill which would qualify him for a multitude of jobs. He told our volunteers, "English is commercial language, you see through Haiti the people speaking English often find the greatest jobs."
This Holiday season, when you make a donation on behalf of a loved one to support Antoine and his classmates they'll receive a lovely card. You can even select an ecard which will be ready almost instantly. GlobalGiving gift cards are great, meaningful last minute gifts.
You can send your card by visiting the project page and selecting "Gift or in Honour of" below the orange "Donate" button.
If you're ready to do a little more for Antoine, why not set up a recurring gift and make 2013 a year of giving? Your recurring donation will be matched by an anonymous donor, doubling your impact and making a huge difference to Antoine. You can set up a recurring donation by clicking on "Monthly Recurring" under the orange donate button.
Thanks so much, and Happy Holidays!
Links: