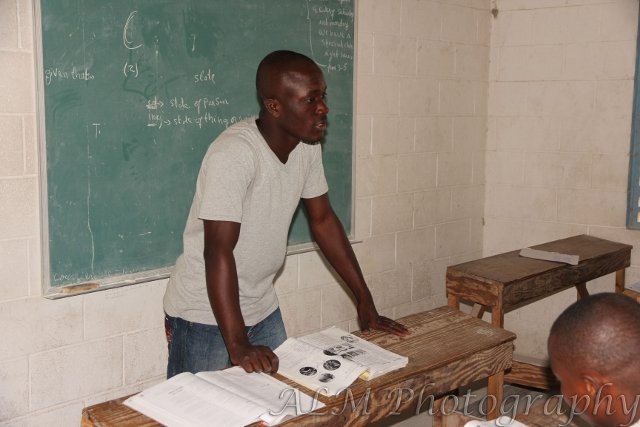 As the students prepare for their September exams, the English in Mind Institute is enjoying steady, sustained growth. Thanks to you, more than 140 students have been attending class and developing the skills they need to build a better tomorrow. Even more astoundingly, there are more than 450 individuals on our waiting list.
The school's growth has been powered by the inspiring teachers who were running classes long before EDV's volunteers arrived in Haiti. Their vision and energy drives the school, so we were delighted when the English in Mind Institute decided to launch its very own Facebook page.
Not all of our teachers are paid. Richardson has been working as a volunteer substitute teacher for months. While we're inspired by his generosity, we're also aware that he still lives in a tent, and that he's more than qualified to teach a class of students.
We're hoping to hire Richardson so that we can welcome more students from the waiting list and help Richardson into safe housing. Even if you can't donate today to help us give Richardson his own class, you can share this page and let others know how easy it is to change lives in Haiti.
As the school's independence grows and the Haitian teachers take full ownership of their classes, we're delighted by the students' success. That success has only been possible because of you. Your generosity keeps the teachers' salaries paid and books in the students' hands. You keep the students learning.
We can't wait to update you next month on the results of the end of year exams. In the meantime, please support Richardson by giving today or sharing this page
Thanks so much for all your support, and our warmest regards.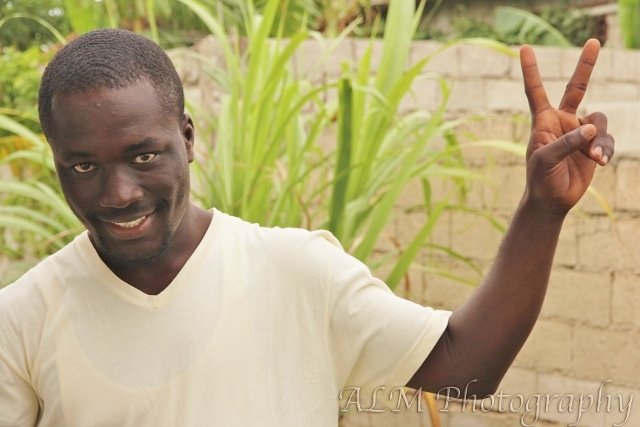 Links: