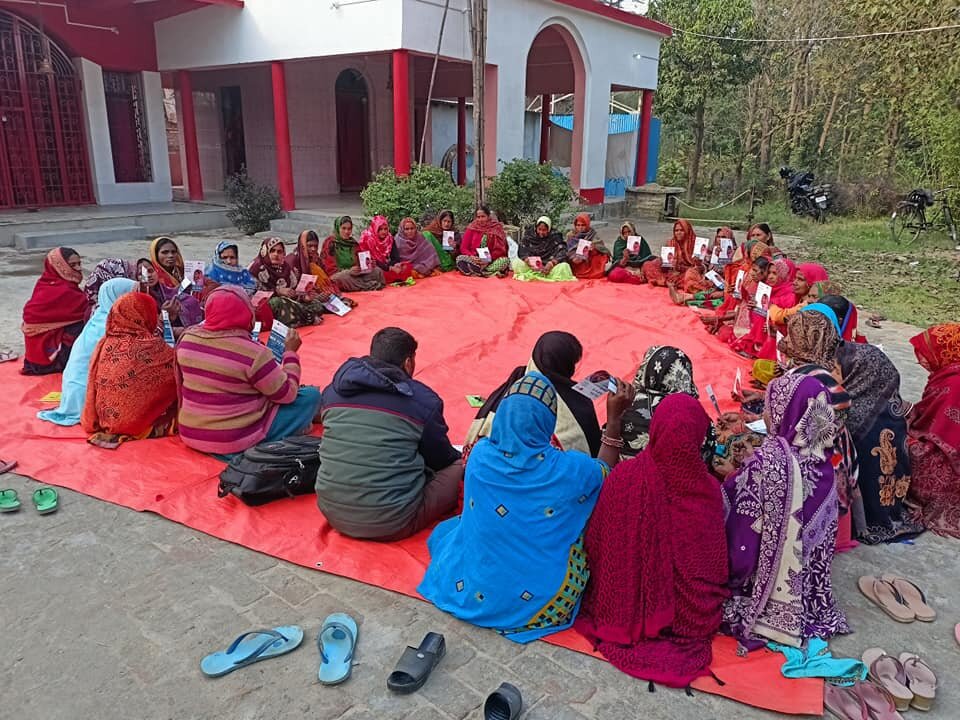 2021 has been a year of a fearless perseverant journey for My Choices Foundation. We continued to adapt and marched on to empower women and girls to make choices to live a life free of violence, abuse and exploitation - by providing much-needed support to survivors of gender-based violence.
As of December 2021, we have provided counselling to 12,398 families through our team of 21 counsellors. We have created awareness among 1,35,789 women through 5,959 outreach programmes. These women are now equipped to help themselves and other women in the community in cases of gender-based violence. We have educated 93,272 young people through 1,882 School and College programmes. These students are now aware of gender-based violence, toxic masculinity, and patriarchy. These students have spearheaded change in communities by speaking out against gender-based discrimination within their families, communities and are trying to make slow but steady changes. We have also educated 1,796 young people with life-skills training through Shakti programmes and Asli programmes. These children now have a strong peer network which is a safe space for them to talk about their issues. Children have been empowered to identify issues in their communities and work to find a solution beneficial for all.
Recognise, Report and Prevent Domestic Violence
Every year October is recognised as Domestic Violence Awareness Month for all of us to speak up about domestic violence, raise awareness, and support survivors who are affected. As a part of our campaign for Domestic Violence Awareness Month - Recognise, Report and Prevent Domestic Violence, we hosted a panel discussion on Awareness and Redressal for Domestic Violence in India. Here, we discussed with a distinguished panel -
- Awareness: Key for preventing domestic violence
- Importance of counselling for survivors and their families
- Legal support available for survivors in India
- Role of academics in helping achieve gender equality
- Men as allies in ending gender-based violence.
You can watch the Panel discussion on YouTube - https://www.youtube.com/watch?v=u6k2vaeYW5g
Journey of a survivor
Sunita* arrived at our Safe Home after she was referred by the Police. She was distressed and sad. Sunita is 22 years old who was being verbally and physically abused by her mother and brother as they found out that she was in a relationship with a guy. Fearing continued abuse, Sunita broke up with her partner but the abuse continued. Her family continued to ill-treat her by calling her names, cutting access to necessities, not allowing her to leave the home, denying her education and much more.
Sunita's father tried to support her but was unable to stand up for her in front of his wife and son. Feeling dejected, Sunita attempted suicide. Fortunately, she survived. Sunita was taken to the hospital where was treated for her injuries and was later diagnosed with OCD and depression. After her diagnosis, she was further ostracised by her mother and brother.
Failing to pay the fees of the colleges, she was asked to leave. Not knowing where to go, Sunita approached the Police for help who referred her to My Choices Foundation. She was counselled by an expert team of counsellors to understand the problems she is facing and the way forward. While she stayed at the Safe Home, she was also engaged in various activities to reduce her stress. Our team also took her to her regular health check-ups to help her through her recovery. Our team also contacted her parents and brothers and engaged in several counselling sessions with them to help them understand what Sunita was experiencing.
Through the constant support of team our counsellors, Sunita finally felt in control of her life and decided to return home as her parents also promised to support her. Today she is happy and is on the road to recovery.
*Name changed to protect the identity of the survivor.
Dial 100, an initiative in partnership with the Telangana State Women Safety Wing
We are supporting Telangana State Police and Women's Safety Wing in their initiative to provide counselling support to survivors of domestic violence who reach out for assistance via the Police Helpline Dial 100. We developed online counselling protocols and supported the training of counsellors who operate the Dial 100 helpline. This initiative is a step towards creating an institutional change for the support available to survivors of domestic violence in Telangana, India.
As the new year begins, we steer forward with hope, courage and a deep determination to make India a safer place for its women and girls!
If you are a victim of domestic violence, please know that you are NOT alone. We are here for you.
If you are being subjected to domestic violence or are in an abusive relationship please call- 1800 212 9131, if it is unsafe to call leave us a message on WhatsApp/text- 9333 40 4141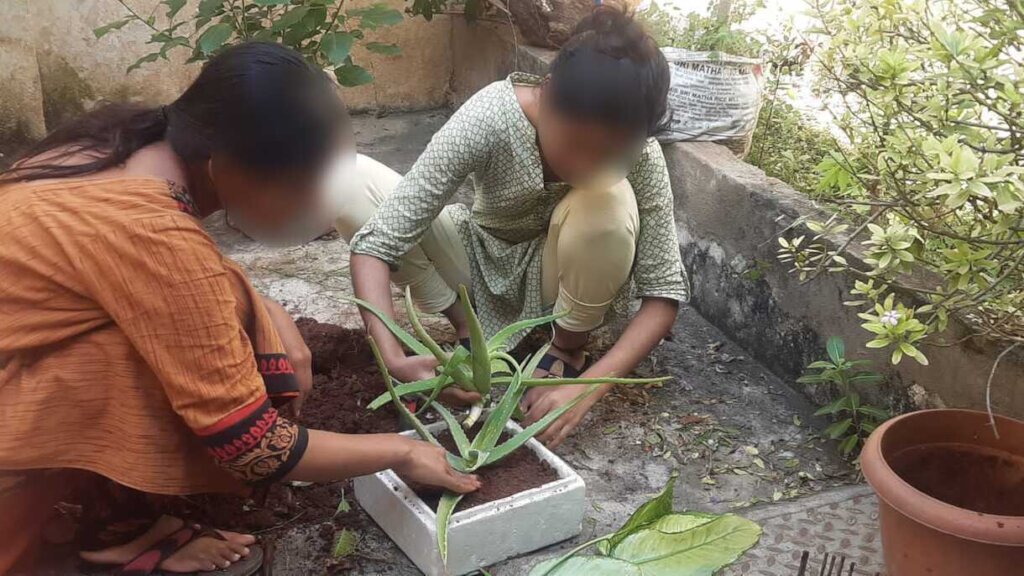 Links: