Project Report

| May 14, 2021
Continued support to survivors of violence & abuse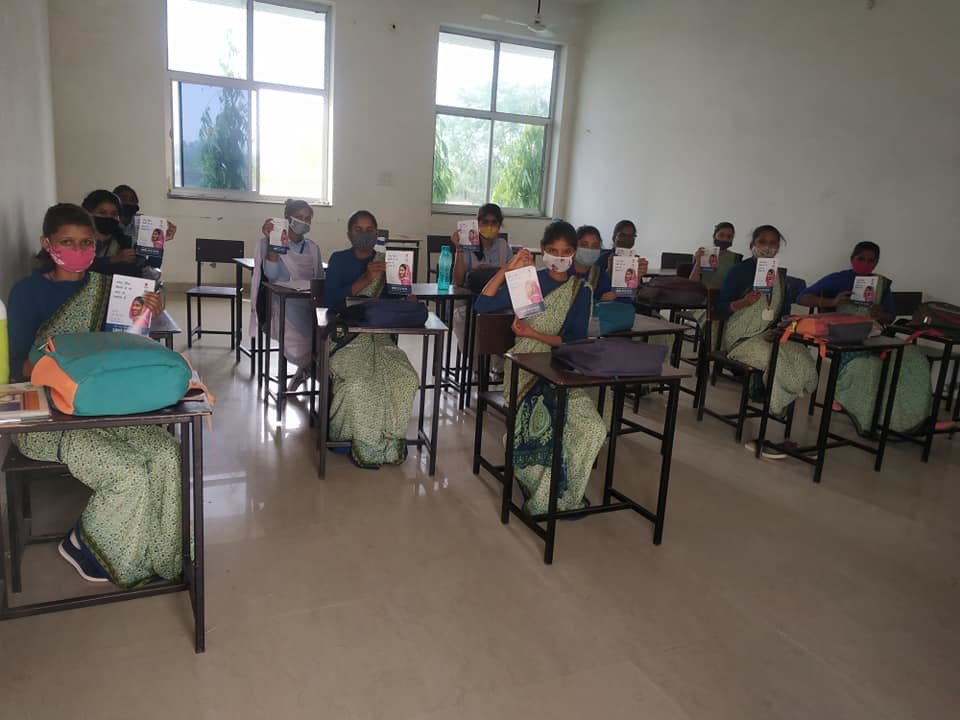 The COVID-19 pandemic did not stop us from providing survivors with free counselling, a safe home and legal assistance. Our counsellors continued to provide services through our counselling centres and via online/telephone counselling. As of April 2021, our team has assisted more than 11,000 families to live free from violence and abuse. Our team also leveraged online platforms to conduct multiple awareness programmes. Since January 2021 we have conducted multiple webinars on Awareness of Cyber Crime, Self Care, Gender and Patriarchy and Social Media Safety Norms. We also operate active Whatsapp groups with our beneficiaries where we share relevant information regarding COVID-19 protocols, domestic violence and child sexual abuse prevention and assistance.
Our team has also proactively reached out to vulnerable communities in the remote pockets of the states of Jharkhand, Maharashtra, Rajasthan, Telangana and West Bengal to create awareness about domestic violence and child sexual abuse. We have conducted more than 800 awareness programmes since January 2021 and have impacted more than 14,000women, men, girls and boys. In many instances, people are unaware that domestic violence is an issue in itself and fail to report it due to the normalisation of violence in families. Our programmes have helped many women understand that domestic violence is an issue that prompted many women to reach out to our counsellors for assistance after attending our programmes.
Our counsellors are dedicated to providing women and girls with the choice to live a life free from violence and abuse. They take every possible measure to ensure the survivor's safety as well as their during this pandemic. In cases where the survivor is unable to reach our counsellor's office, our counsellors also provide door-to-door assistance where they talk to the survivors in their homes whenever it is comfortable for them.
Story from the field -
Sarita's walk to freedom
Sarita* was married at 21. She didn't know that her husband was an alcoholic when they got married. 11 years have passed with sleepless nights, broken bones and dried tears because of high levels of violence, harassment and abuse. When she was pregnant, she was badly beaten up by her husband and in-laws. Her mobile phone and money were snatched and she was pushed out of her home in the middle of the night. With no money, she stayed by the door all night.
Hearing about the situation from neighbours, her parents arrived and took her to their place. After the delivery, the two families met and counselled Sarita's husband. He assured both families that he wouldn't be violent anymore. But it didn't even last for two weeks. Sarita felt helpless and suicidal but accepted it as her fate. The situation worsened and she attempted suicide, but she was saved at the hospital. She moved to her parent's home and found a job at a supermarket. Since her husband's harassment continued, she approached a lawyer for help. But the lawyer took her money and disappeared. She was completely shattered and had no idea what to do next.
That's when she came into contact with one of the PeaceMakers in the community. PeaceMaker enabled her to speak to the Counsellor. After hours and days of counselling, she understood the negative impacts of domestic violence – it was a journey of discovery as well as a ray of hope for her.
Sarita gathered courage and with the help of our legal team, filed a case of domestic violence and felt empowered enough to want to put an end to the relationship. She has taken steps to settle the matter amicably through mutual consent and is all set to start a new life free from violence, abuse and exploitation. Now, she lives peacefully with her lovely two daughters. She inspires women in her community to speak up against violence and shows that women can lead a peaceful life once we stand up for ourselves.
If you are a victim of Domestic Violence, please know that you are NOT alone. We are here for you.
If you are being subjected to domestic violence or are in an abusive relationship please call- 1800 212 9131, if it is unsafe to call leave us a message on WhatsApp/text- 9333 40 4141