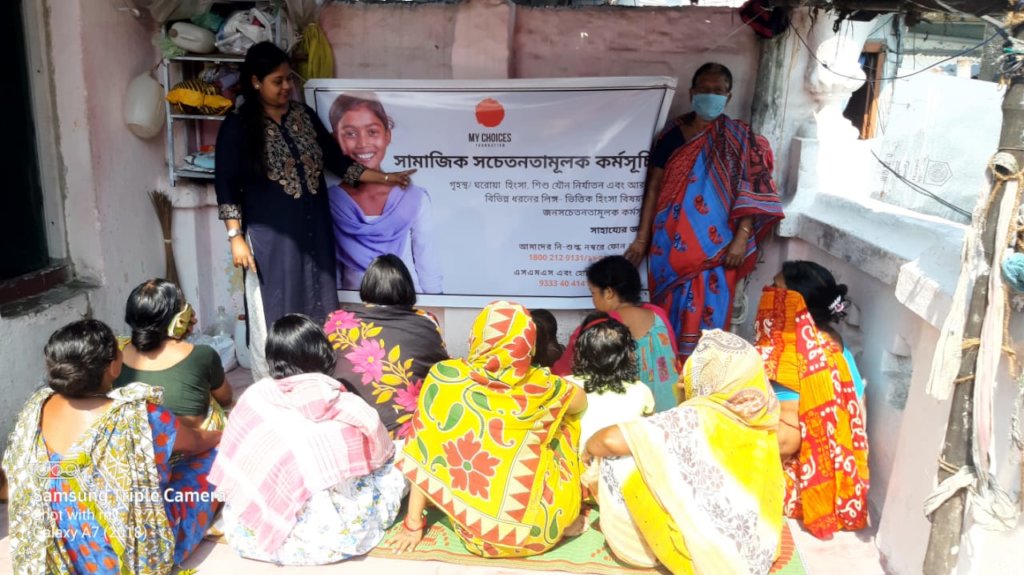 Expansion of our services
The rise of domestic violence cases during the pandemic highlights the importance of Operation PeaceMaker in providing free counseling services to women and conducting awareness programs to help people understand the harm of domestic violence within their communities. The COVID-19 Pandemic accelerated the need to expand beyond the state of Telangana and was the driving force to reach the many families that have experienced severe abuse due to the lockdown. We focus on providing feasible solutions for women and solutions which respect their choices and needs since domestic violence is a sensitive issue.
By combining our years of experience in domestic violence counseling and our flagship Safe Village Programs (part of our Anti-Trafficking operation), as well as our use of technology and domestic violence helpline, we use our unique counseling model and make this service available through our partners across the states of Rajasthan, West Bengal, Jharkhand, and Maharastra.
Through our expansion, we are providing counseling services to women and families facing gender-based violence in remote locations along with our operations in Hyderabad, Telangana. We are also conducting awareness programs in the community to help them understand the issue of domestic violence, the cycle of abuse, and redressal mechanisms in place for families facing these issues. We leave behind our toll-free helpline number which people can contact for assistance in cases of domestic violence- 1800 212 9131. We also operate a helpline- 9333 40 4141 for people who cannot call but can text/WhatsApp us.
Prevention Activities
Since October 2020, we have conducted more than 450 awareness programs across the states of Telangana, Maharashtra, Rajasthan, West Bengal, and Jharkhand. Through these programs, we impacted more than 10,000 women, men, and children. Due to the pandemic, we moved our operations online and conducted webinars on Gender and patriarchy, the Impact of Domestic Violence on Youth, Healthy Relationships, Suicide Prevention, and Domestic Violence Awareness. These webinars were well received and were attended by more than 300 participants.
Mamta* who attended one of the webinars said, "I was shocked and surprised to hear about so many forms of violence. Maybe as I was living in a world where violence is normalized, I had no idea that I play a major role in countering it too. Every topic addressed here reminds me of my personal life and the small incidents I ignored assuming it was normal. Thank you for making me understand that violence of any form is not normal, it is the first step to something brutal."
We partnered with Umeed for Women to create YouTube videos on Domestic Violence and Reaching out for help during the pandemic. These videos were created in Hindi, Telugu, and Bengali.
Confidential Quiz
We have developed a Quiz in partnership with Merlynn Intelligence Technologies. This online quiz was released during the COVID-19 lockdown. This quiz helps in understanding whether the person is in a healthy relationship or not. In the last three months, more than 80 people have taken the quiz and many of them approached Operation PeaceMaker for further assistance.
Counseling Services
We have continued to provide our services through online/telephone counseling. With the drop in the COVID-19 cases, our team started to ease into the offices while taking maximum precautions.
Survivor Story -
After four years of marriage, Trisha* could not bear it anymore. She was unable to live in a household where she was being constantly demeaned.
Trisha, 24 years old had been married to Kartik* for the past 4 years. They have a 3-year-old son. According to Trisha, at the time of their marriage, she was told by her now-husband that he is a post-graduate and earns well. Post marriage she found that everything was a lie, he was unemployed and suffers from psychological and sexual issues.
Trisha had a difficult time living with Kartik's family since her mother-in-law would constantly accuse her of being stingy even though she was the sole contributor to the finances of the household. Her father-in-law was an alcoholic and would constantly demean her for everything she did. Her brother-in-law was sick and had been hospitalized due to his unresponsive kidneys. Trisha and her sister-in-law supported the entire treatment financially and she was still blamed for not contributing towards the household expenditure. Unfortunately, during the treatment, her brother-in-law did not survive and Trisha was blamed for his death. Trisha was heartbroken by the blame. To add to her problems, her husband accused her of infidelity. Kartik refused to believe that he is the biological father to their son.
Unable to bear the nagging and criticism, she approached Operation PeaceMaker of My Choices Foundation for help. The counselor assisted her by conducting various exercises to help her better understand herself as well as her relationship with her husband and his family. Her journey towards understanding her self-worth was long and challenging. The counselor conducted various sessions with Trisha- trauma counseling, understanding relationships, and understanding self. Eventually, the exercise that resonated the most with Trisha was the one with an Rs. 200 note. The counselor showed Trisha the note and asked her its value, it was Rs. 200. Then the counselor crumpled the note and asked Trisha the value of the note again, it was still Rs. 200. The value of the note remained unchanged, irrespective of it being crumpled. Through this exercise, the counselor explained that Trisha's value does not decrease or change because of the various problems she is facing in her life. This encouraged Trisha to choose her well-being over others. She decided to leave her husband as he did not respect, care, or love her.
Operation PeaceMaker's counselor's constant follow-up and counseling sessions helped Trisa realize her worth and also helped her make decisions about her life. Through the various sessions our counselor conducted, Trisha regained her confidence and self-worth while discarding the internalized misogyny.
*Name changed to protect identify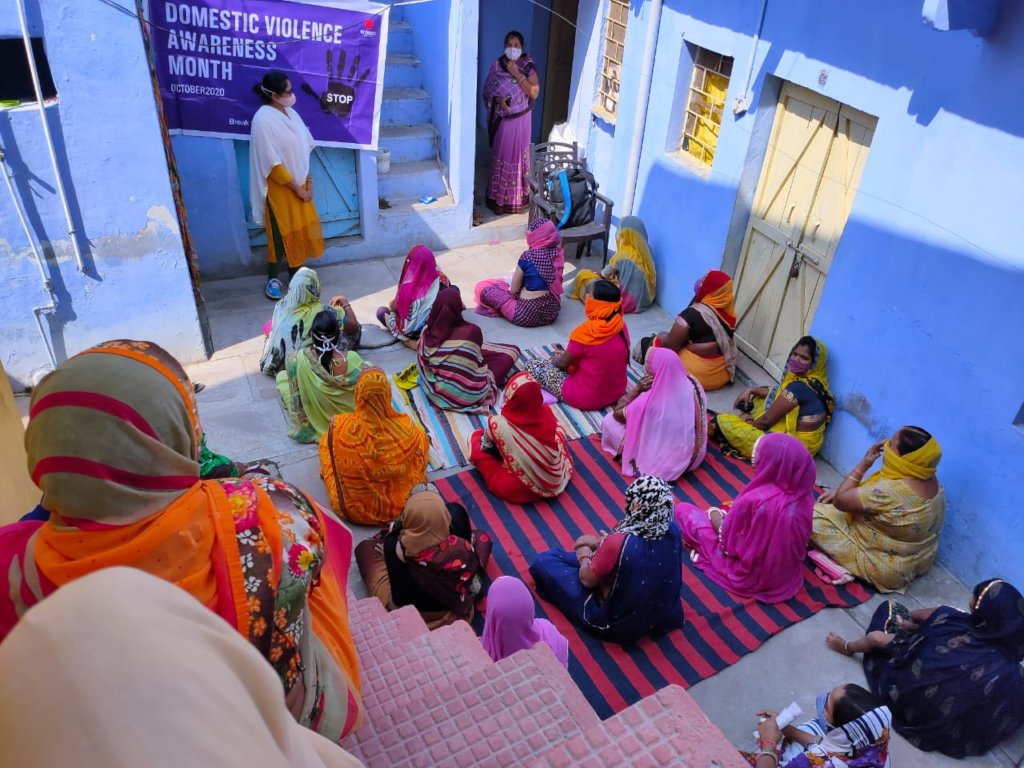 Links: