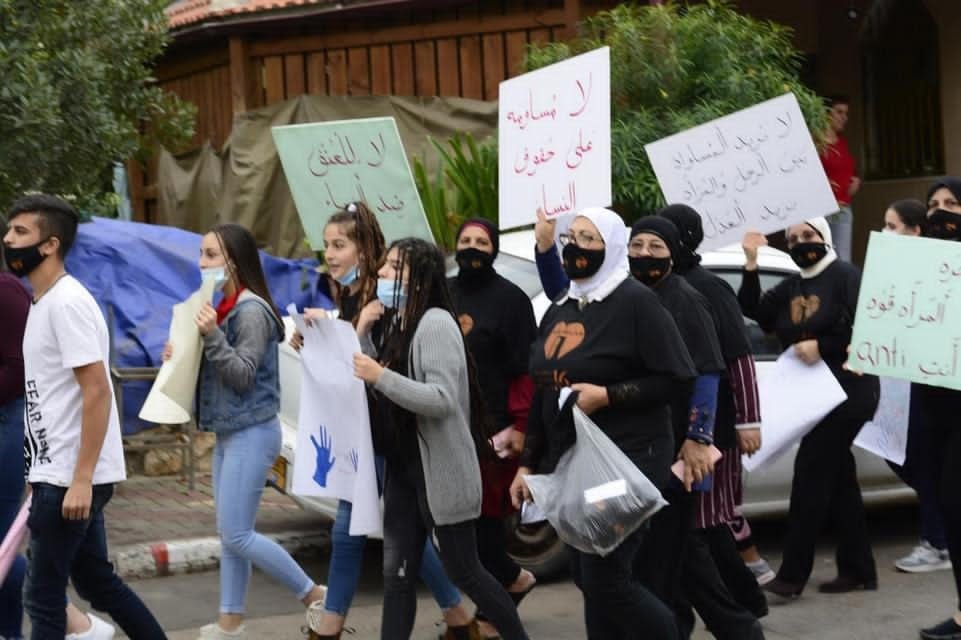 Dear Friends,
We continue to appreciate your support during the ongoing Covid-19 crisis, which has disproportionately affected the lives of Palestinian women, including creating a parallel crisis of violence against women.
At Kayan, we have continued working very hard to address the needs of Palestinian women facing sexual- and gender-based violence (SGBV), including through our legal and emotional support hotline. We are proud to report that we successfully launched our annual 16 Days of Activism Against Gender-Based Violence Campaign (November 25th – December 10th 2020). The slogan of our 2020 campaign was, "Don't leave it in your heart," a message of empowerment to encourage all women to speak out against violence. In cooperation with a coalition of a dozen other feminist and human rights NGOs, and with the hard work and community organizing of our grassroots network of women activists, we are proud to say that, despite all of the challenges presented by the pandemic, our partners and we were able to safely host almost 40 public events in this year's campaign.
This year's 16 Days Campaign included a wide variety of unique and creative activities targeting different types of audiences. Our campaign launched with a series of public rallies that took place at the same time across six different Arab localities. In these rallies, people marched to protest violence against women, while distributing masks with our campaign slogan. The masks symbolized many layers of meaning: first, to encourage public health and safety; second, to serve as a visual metaphor for society's silencing of women; and finally, to inspire women to overcome the silence and use their voices to speak out against violence. We passed out several thousand masks in two weeks!
Other activities included anti-violence-themed art workshops and public art galleries; awareness-raising workshops for youth; lectures by professional researchers on topics such as domestic violence and sexual harassment; and more. We also presented an online media campaign to further raise awareness about the different forms of gender-based violence, which included sharing eight videos of real stories of women who have escaped the cycle of violence. Thousands of people joined us both on the streets and online to raise awareness about the important issue of gender-based violence, which has only gotten worse during the time of Covid-19.
Supporters, like you, helped us accomplish all of this important work, and ensure that we can continue supporting Palestinian women through this ongoing crisis. We hope you are staying well and safe, and thank you for helping Palestinian women to also be safe, empower themselves, and take action to claim their rights.
Sincerely,
The Kayan Team
Links: