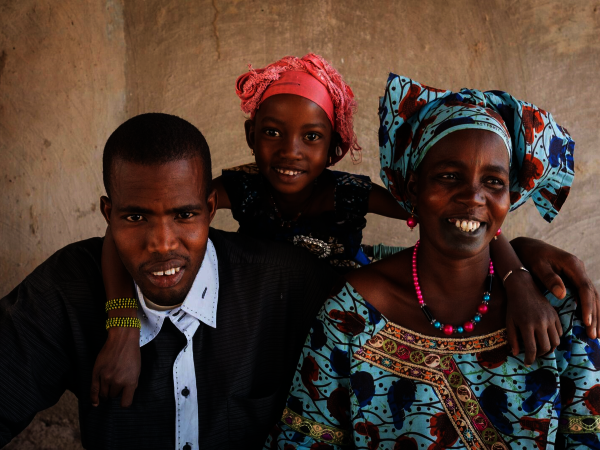 Oumou went into labor on a Saturday. On Sunday, her husband's brother took her to the health community center on a motor bike, about 2km away by very rough dirt roads. She spent the day and night at the health center but still couldn't deliver. Eventually the health workers took her to a referral health center by ambulance. When she arrived, the midwives performed a C-section, but the baby was stillborn.
Oumou was soon released from the health center but fifteen days later urine began coming involuntarily. Oumou made her way back to the health center where they gave her medicines and told her the leaking would stop. But it didn't stop.
When her husband discovered she had fistula, he abandoned her at her sister's house. She was isolated though—no one but her sister would eat with her. She lost her baby, her husband, and her home. She had no hope. She was crying all the time.
Oumou eventually heard about a health center in Koulikoro that was offering repair surgeries to cure her condition. Oumou's little brother (pictured above) helped her travel to Koulikoro.
Before visiting the health center in Koulikoro Oumou didn't know what fistula was or anyone who had it. But at the health center she saw many other women suffering from the same condition. It was at this facility where Oumou's fistula was repaired.
"I feel Happy because I am cured, totally cured. No more sickness. The job has been done. I am very grateful."
Today Oumou knows her fistula was a result of trying to give birth for so long. She wants to tell women to keep going for prenatal consultations, and to get the care they need during pregnancy.
If she hears about other women who are suffering from fistula, she will be sure to talk to them and let them know they are not alone. She wil also let them know that there is hope—and a cure.