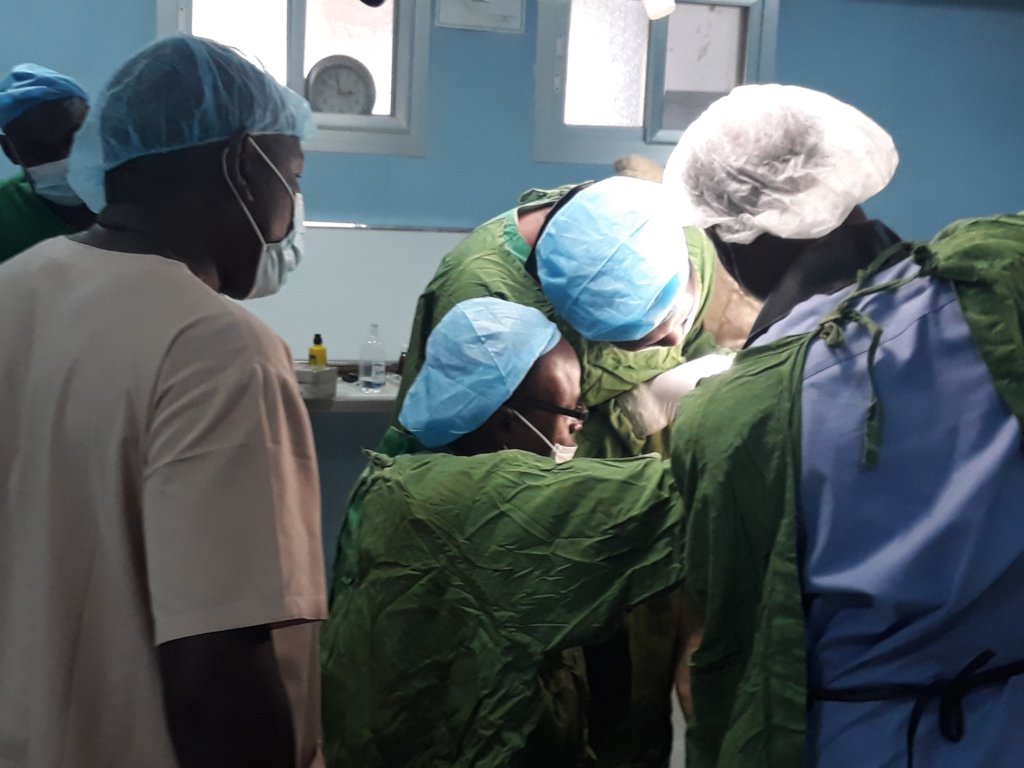 In the last three months meaningful progress has been made to the tune of surgeries for 30 women, the training of a local team of specialists, and a commitment in writing by the regional governor to end the social stigma and discrimination associated with fistula. Fistula Mali's support in the drafting of action plans, commitment to capacity building of local health workers, and community engagement made a profound impact on women like Madame, 36, from Sikasso.
"I am married and was pregnant with my ninth child. I worked successfully in agriculture. Needless to say, I could financially support my family with out depending on my husband. We lived a fullfilling life.
Many hours after I started labor, I ended up at the Sangnena Health Center. I spent many more hours there before being referred to the Sikasso CSRef where I finally had a stillbirth.
Three days after discharge, I noticed urine was constantly dripping. Faced with this worrying situation, I returned to the Sangnena Health Center. They gave me a urinary catheter for 10 days which did not resolve the problem. Despite support from my family and friends, I felt unhappy and frustrated because I could not take care my field which generates my income and I became dependent on my husband.
My husband and I had heard the radio broadcasts about an american project that provided treatment for women suffering from urinary issues after difficult pregnancies. This information was then confirmed by the CSRef staff I spoke to in Sikasso. I went with my husband to the hospital during the fistula campaign and after an examination by the medical team, my fistula diagnosis was confirmed. I recieved treatment without paying a cent because all of this was supported by the project.
Thank God I no longer leak and there is no more suffering for me and my family. I take this occasion to thank everyone who contributed to the restoration of my health. I can't wait to return to my life as it was before this condition and resume my role in the community. I would like to be more involved in maternal and child health in my community as I do not want anyone to suffer from this condition and the social exclusion that comes along with it."
For many women fistula means not only physical hardship, but social isolation With your continued support we can help more women like Madame receive the care and treatment they need.