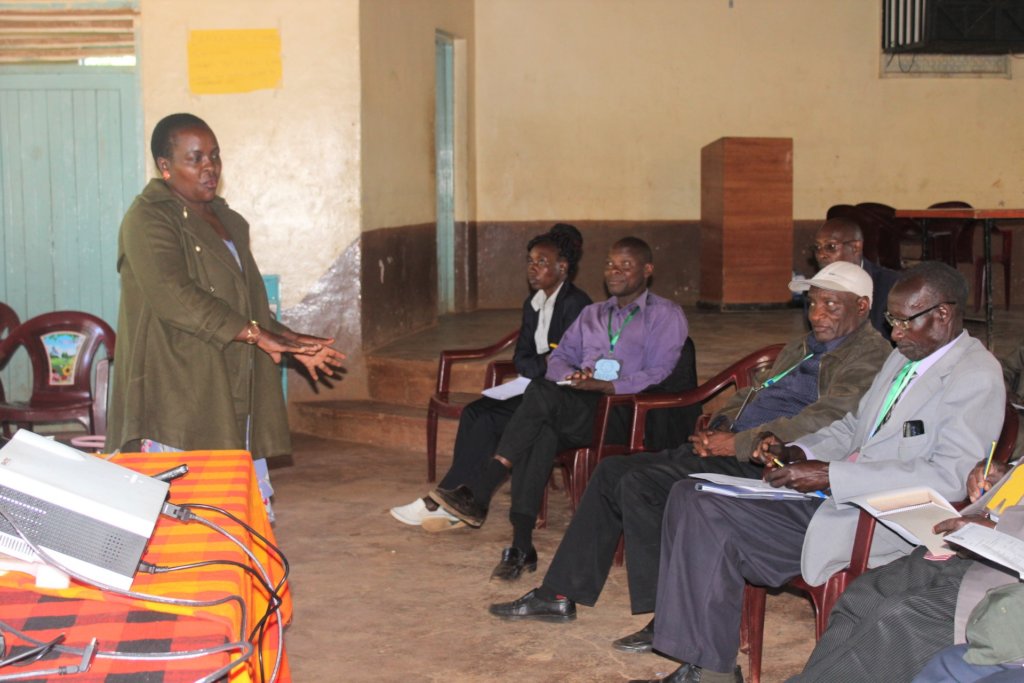 Dear Friend and Partner
Happy new year!
First, we would like to take this opportunity to wish you a prosperous 2020. As we begin this new year and decade, we look forward to progress in the protection of women's and girls' rights. Girls' rights are human rights, and we are committed to proving this through our advocacy for the end of FGM through this projects.
Typically, the holiday season presents an ideal leeway for cutters to subject girls to FGM. They are lured through non-existent visits to the grandmother and promised gifts after undergoing a 'special' ceremony. After this, they are asked not to tell anybody about it lest they are shunned by their loved ones. Therefore, we saw it essential to create awareness among fathers on the effects of FGM. We trained 50 fathers on the effects of FGM with the help of our community health and human rights promoters, Karen, Lydia, and Gladys. It was more than we had hoped for. Motivation for us and eye-opening for the participants.
'I regret that I pushed my wife to take my daughters for the cut. After what I have learned, I feel pain even up to my soul for having upheld such a belief. Now I see that I committed an offence. I can only plead with my fellow fathers, especially young fathers, not to support FGM', said James.
'I appreciate that this training came at this moment when there are speculations that some parents are planning to take their daughters for the cut. As a pastor, I have tried my best to persuade the congregants to shun support for FGM. Today I am happy that you have reinforced the anti-FGM messages that other good-will members of this community have been spreading', said Ocharu
The training was so succesful that the HFAW team was honored with a tree-planting session. As the trees grow, we hope that efforts for ending FGM will equally lead to the best outcomes.
This project targets ending female genital mutilation among the school-going girls. Fathers protect and care for their daughters. They prevent their daughters from being harmed. We are happy that the fathers understood how FGM is not a belief that should be upheld longer. We are excited that we received support from these fathers who promised to continue urging other men who could not attend the training to end FGM.
December is marked as a high-risk period for FGM by anti-FGM organizations and activists. Thus, we are glad that your support enabled us to reach these fathers who help end FGM in schools. Because of you, a girl is safe to begin her school year knowing that no one will subject her to FGM. From this, we are optimistic that FGM will significantly reduce this year. You are making a change in our community, and we ask you to share our work with your friends so that they can see the fantastic work you are doing.