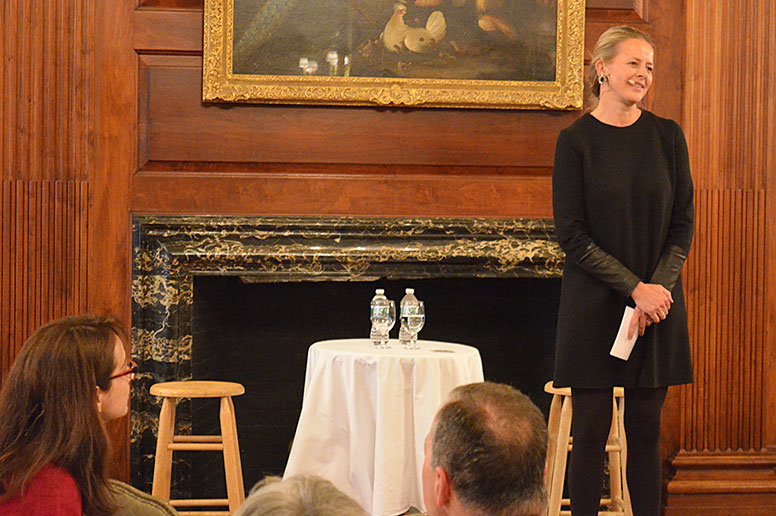 "Think about the day of your wedding," Mabel van Oranje, Board Chair of Girls Not Brides, said. "What do you remember? The happiness? The love? […] The partnership for life that was starting? Or was your wedding the day in which you had to leave school? […]Was it the day that you became pregnant, even though you yourself are still a child?"
On May 9, 2014, van Oranje discussed the global problem of child marriage before the International Women's Health Coalition's (IWHC) Leadership Council. During her remarks, van Oranje spoke about the founding of Girls Not Brides 2 ½ years ago, and its growth to more than 350 member organizations, including IWHC, from over 60 countries today. Since the organization was established, international attention to the issue has grown, not only from Western organizations and donors, but also from government leaders and civil society organizations in the Global South, where child marriage continues to hamper development.
She also explained the critical need to include the issue in the Post-2015 development framework. "It is very clear that we need to get ending child marriage into that agenda. Because it will mean political will, it will mean more financial resources, and it will also mean that there's a global agreement that ending child marriage matters." Van Oranje urged the audience to use any influence they have to persuade U.S. politicians and donors to support the issue.
"I have no doubt that a world without child marriage is a world in which everybody will be healthier, better educated, more prosperous, and more equal. So let girls be girls, and not brides."
Click here to watch Mabel van Oranje's talk on ending child marriage
IWHC supports the important work of our partner INCRESE, in Nigeria, to end early and forced marriage through its Hajara Usman Girls' Leadership Training Program, which provides girls with leadership skills, educates them about their bodies and rights, and teaches them how to respond to inequalities and injustice like forced marriage.
Please support this project and help us reach our goal of $3,000 for INCRESE! Donating just $25 enables two girls to attend this life-changing training program. It is clear, and the world is realizing, that ending early and forced marriage is not only vital to ensuring that girls around the world are able to lead healthy, empowered, educated, and safe lives, but also to sustainable development goals that support the world as a whole.
We want a world that allows girls to be girls, and not brides.