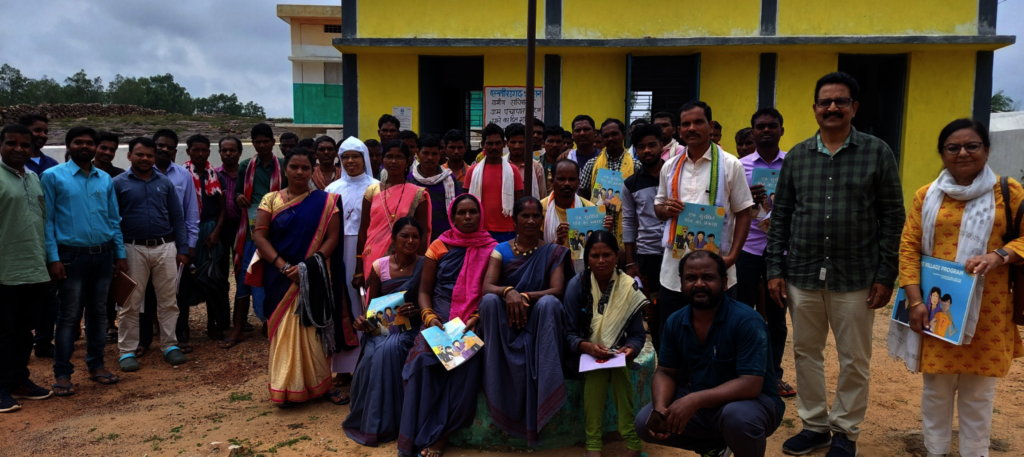 Sex trafficking has many root causes – such as lack of awareness, poverty, corruption and gender inequality. Grounded in the belief that creating knowledge, changing perceptions, and influencing attitudes at the community level is essential in removing all possible pathways and preventing traffickers from entering villages.
My Choices Foundation turned 10 this year, and we have come a long way since inception. We launched a ground-breaking anti-human trafficking intervention initiative to raise awareness about ways to prevent trafficking in their villages and communities. The Safe Village Program was launched in 2015 for the protection of women and girls from sex trafficking. We conducted 7,670 Safe Village Programs and impacted 32,44,884 people across India until now. Our grassroots stakeholders, Nodal Teachers, Rakshaks, Gram Mitras, and Community leaders braved bumpy roads, and they challenged conventional thinking.
Situated at a height of 2000 feet plateau from sea level, the village Badringa in the state of Chhattisgarh holds immense beauty with dense forests, magnificent valleys, stunning wildlife and a spectacular stretch of rivers. The pleasure and excitement it offers to the visitors are soul-enriching. A walk with a local leader in the woods turned a simple stroll into a mission on trails and reaffirmed our commitment to continue to reach the people residing in the remotest and the farthest villages with messages of the Safe Village Program. When a local stakeholder joins forces in the journey, the mission of My Choices Foundation becomes something much bigger and our tendency to take a leap of faith becomes stronger without a shred of doubt.
Drawing attention to the need and seriousness of bringing awareness of human trafficking to the people of Badringa, we talked with a community leader after a long journey on narrow, sandy roads. It was one of the most fulfilling conversations we ever had – which further emphasised our belief that each village has someone who wants to protect families and communities by making their village safe from traffickers.
Soon after the conversation, words turned into actions. The village leader dialled the numbers of almost everyone in the village and said "Hurry people". We have some good and amazing visitors who care for us. They have come here to help us keep our village safe "Come fast". His talk purely exhibited his passion to keep his village safe. He kindly asked us to wait for some time so everyone could arrive because this programme is highly important for each of them in the village.
After an hour, we had a huge gathering of people and the village sarpanch ensured that all women leaders were present for the community meeting. The best part of the Safe Village Program was that we had taken six teams – Implementing Partners and their field workers – from Odisha and Chattisgarh to Badringa village to show them how to do the Safe Village Program.
All Implementing Partners and field workers were greatly surprised by the proactiveness of the village leader (Community Leader) and other stakeholders (Gram Mitra, Rakshak and Nodal Teacher) for gathering the villagers and taking a commitment to keep the messages of the Safe Village Program alive within the community.
After the programme, the community leader shared "Thank you very much for travelling this far; messages were so simple and easy to understand and we will take all measures to keep our village safe. You have chosen us (he was referring to himself as a community leader and Rakshak, Gram Mitra and Nodal Teacher) and you can trust us. We will be active and you will hear if any suspicious activity occurs in the village. Thanks again. You have a safe journey back home."
It was a learning experience for our Implementing Partners and their field workers and personally, for us, it has strengthened our belief that our Safe Village Program is moving in the right direction with committed and inspirational stakeholders. Each program is a step closer to achieving our mission.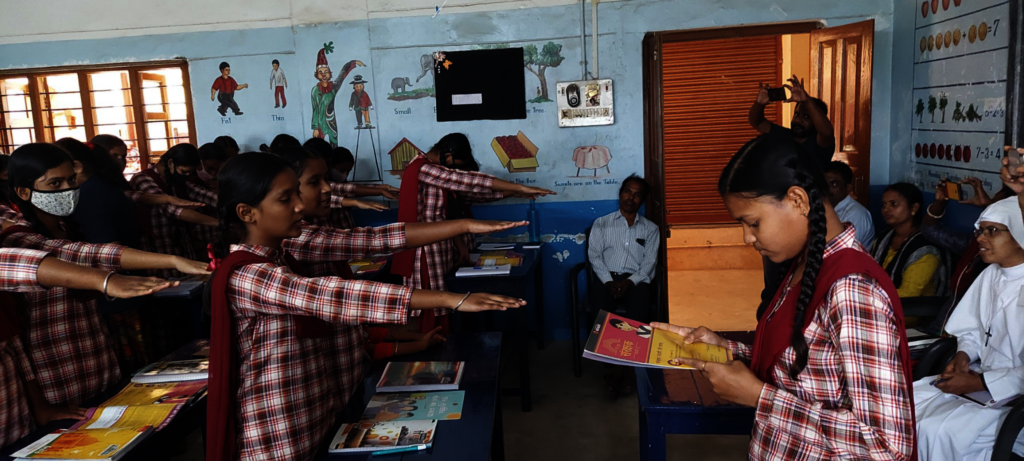 Links: