Project Report

| Jun 17, 2022
Ending Large Scale Sex Trafficking in India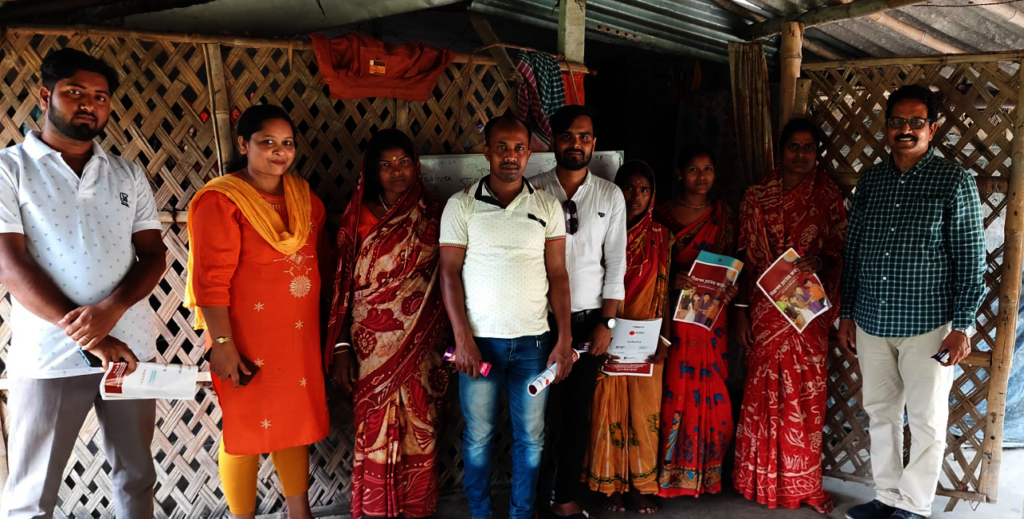 Take a pause in 2022 and let's travel to 2020 – two years ago, we learnt about the loving friendship of young girls – Reshma (15 years) and Raveena (17 years). They loved each other, played their hearts out across the village, shared loads of laughter and supported each other during difficult times. Other girls in the village envied their friend but drew inspiration to find a loyal friend. Their happiness took a hit and their lives were unquestionably changed all because of the traffickers who posed themselves as well-educated young men and promised to offer better lives for Reshma and Raveena.
Reshma's parents married her to an unknown young man with a good job in a faraway city. They were moved by his kind nature as he paid money to clear off their loans and promised a better life for Reshma. Little did they know that he was a trafficker. When Reshma reached Hyderabad from Hedia in West Bengal, she was looking for a home to start a life. Instead she was sold into a brothel for a lump sum amount and her husband never turned back. The days and nights that followed were traumatic for Reshma – she was raped by multiple men in a single day and her 15-year old fragile body couldn't take it. When Reshma lost contact, her parents filed a complaint with the police and after many months, she was rescued and brought back to the village.
The story of Raveena wasn't much different. She was lured by a trafficker who pretended to be in love with her. Though Raveena wanted to study, her parents' financial struggles forced her to marry him and what awaited her was a brothel in Bihar. Neither Reshma nor Raveena are the same-old cheerful young girls who were bursting out into laughter and enjoying every moment of their lives. Love was never there and good life was nowhere to be found.
That was when Heida was shown on our vulnerability mapping tool as one of the highest traffic-prone villages. My Choices Foundation joined forces with Bansra Birangana Seva Samity (BBSS) and hit the road to conduct the Safe Village Program at Hedia. Without your generous support we wouldn't have been able to reach 6,891 villages through our Safe Village Programme, created awareness amongst 30,26,133 people and responded to 64,553 calls.
Let's get back to the present, 2022, there is still bride trafficking. Our stakeholders – Gram Mita, Rakshak and Nodal Teacher – and Implementing Partner stressed the importance of stepping up our efforts and having another Safe Village Program in the Heida village. "After attending the Safe Village Program, many of the villagers became cautious about new people who visit our villagers and provide lucrative job offers." said Nodal Teacher from the village, Hedia in South West Bengal.
What we would like to leave with you during our visit to Hedia is: Traffickers are finding new ways to enter the village and they could strike at any time. And, these innocent people placed their trust in us that we will step up our efforts to fight these traffickers. Let's 'Step Up' and save those young girls from the clutches of traffickers.
If you spot any signs of trafficking please give us a missed call on 1800 419 8588 and our team will respond to assist you.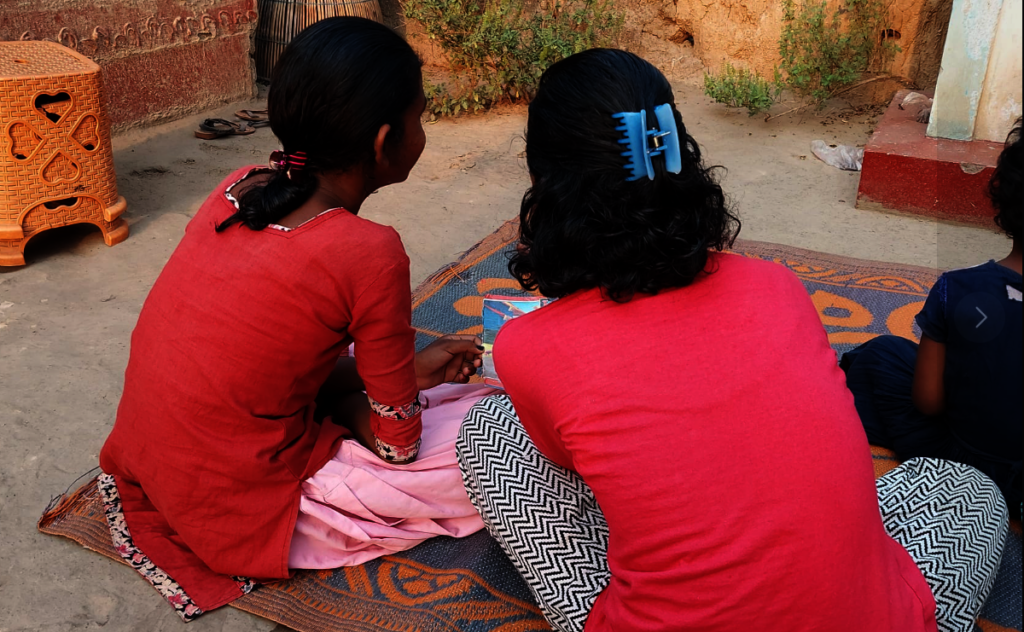 Links: