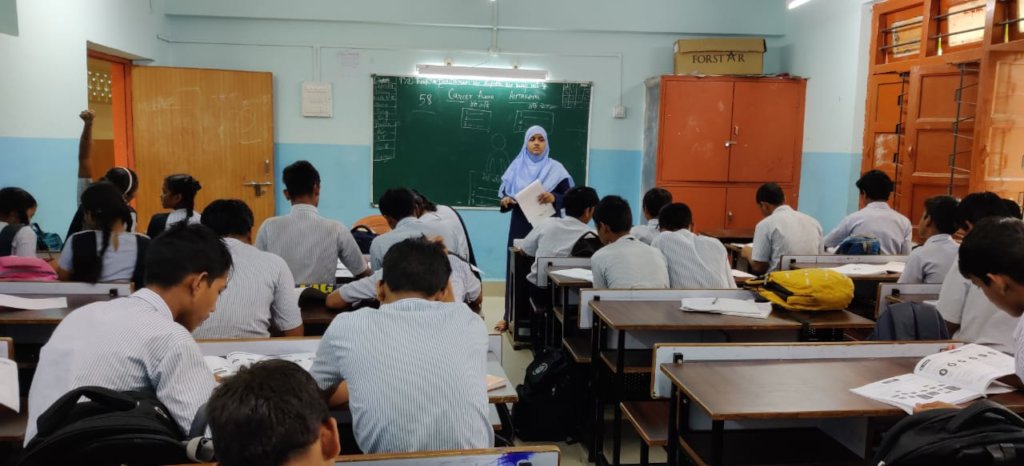 Deciding on the choice of a career is a very confusing and trying time in the life of a 15-year-old adolescent!! With very limited exposure to various career options, the choice of appropriate educational next steps also becomes a tricky question to answer. Compounded to this, if the adolescent belongs to a low-income family, he/she may not have access to appropriate sources of information or role models to guide him/her through this difficult phase. According to statistics, while 86% of Indian students are very concerned about which option to choose for higher education, 92% of them don't get any career-related guidance from their schools (India Today 2017).
The CareerAware program guides the students in making career choices, through the following process:
• CareerAware uses an easy to navigate tool that guides the adolescents towards understanding themselves, their interests and abilities through customized psychometric tests. • The next step is exposing them to the many career options open to them, the qualifications and aptitude required for pursuing different careers.
• They are then guided on then planning their own careers by marrying the above two, which finally translates into a self-defined career plan.
The results are presented in the form of a template which can be used at any point later in life to decode their aptitudes and suitable career options. The tool is administered by trained facilitators through a series of activities and experiences.
Once the tool is administered, the counsellors come back after 2 weeks to counsel students one on one, with the help of individual career counselling reports. Their queries are solved and advised on next steps.
Recent Impact in a Brief:
• 54,333 students were a part of CareerAware since inception.
• 10,229 students part of CareerAware in the past 3 months.
• We have 10 active government partnerships in Mumbai, Thane, Navi Mumbai, Udaipur and Pune.
One of our CareerAware participants, Soni, is a 9th standard student from Malwani Municipal school. Soni found the CareerAware Program very interesting and thought-provoking as it not only familiarized her with basic concepts of self-awareness, career awareness and career planning, but also made her look at her career with a more detailed lens. She was totally unaware of what varied careers she could pursue after class 10th and what were the necessary steps towards pursuing them. After CareerAware her results were in line with what she had listed as her career aspirations, i.e., Artist and Gym/Sports Trainer. She now feels more confident to pursue them as she attained the awareness regarding what course or diploma would help her in the process. Soni was grateful for the fun learning process that opened her world to diverse ideas and concepts.
There are many others like Soni who need your continued support for realizing and achieving their dreams. Your support will help us reach out to and impact more youth in the near future. We are immensely proud of what we have achieved so far which would not have been possible without your support. Thank you for the trust you have placed in us.