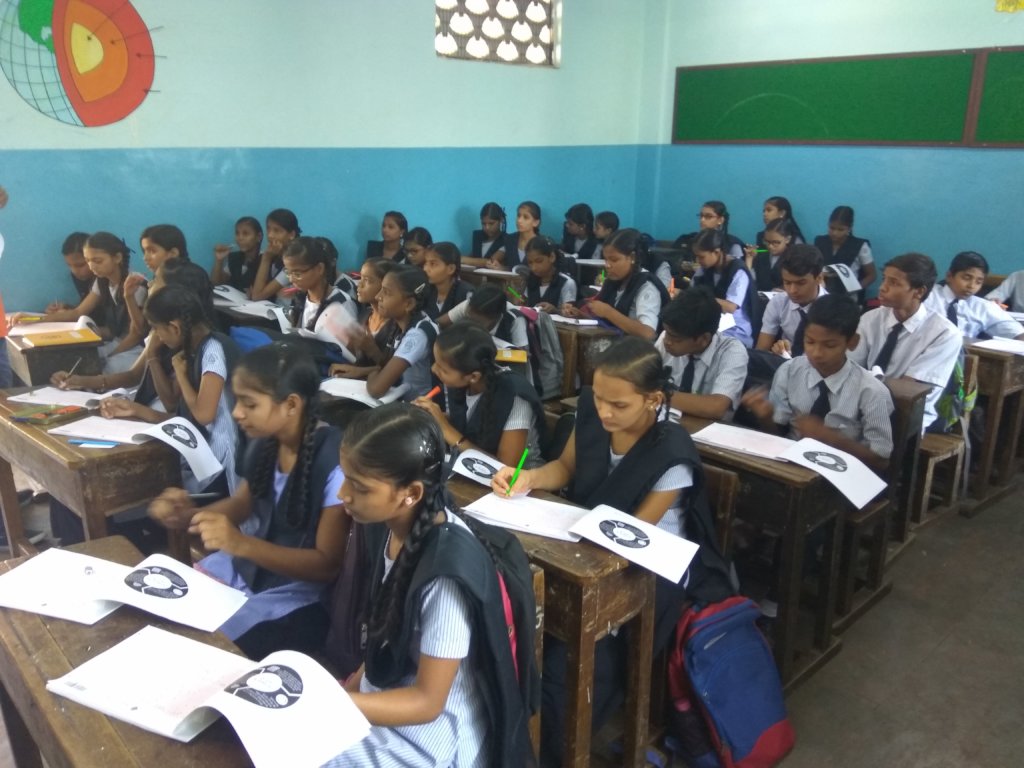 Less than 1 in 2 of India's children actually complete high school. The process of making the choice of a career and educational stream is at once an exciting as well as a confusing time in the life of a school going student!! Antarang's flagship program, CareerAware, aims to aid this transition of a student from school to higher educational or vocational education choices, in line with their career aspirations, by offering career guidance solutions to students studying in standards 8-10.
The 3 year long program begins by engaging 8th graders, aiding them in exploring and deep diving into 7 career streams. This year long career-immersion program, known as 'World of Exposure', runs for 108 hours in the 8th grade. The program is envisioned as a year-long career exploration and guidance program, and aims at seeding the thought of careers in the young minds, providing students with the tools that enables them to think about various careers through a combination of industry exposure and understanding of career concepts. In 2017-18 alone, Antarang was able to successfully facilitate the WoE program with 339 students across Mumbai.
The primary objective of CareerAware (CA) intervention in 9th standard is to facilitate an adolescent's awareness of the self, followed by an awareness of the many career options open to them in the non-exploitative sector. The program thereby guides the students in making a career choice in the light of their better understanding of careers and themselves which finally translates into a self-defined career plan. The "hook" of career aspiration in the non-exploitative sector in turn is expected ensure that these students remain in education till at least the age of 18.
In 2017-18, CareerAware ran successfully in 295 government run secondary schools and 32 hostels for tribal children spread across Mumbai, 11 blocks in Udaipur district in Rajasthan and 8 English medium secondary schools in Pune run through the iTeach school network. It is a matter of pride to note that the CA program managed to reach out to 15,436 students in 2017-18 alone, and 89% of the students reached were sure that they would stay in education at least until the age of 18.
Your donations towards our cause would go a long way in helping us enable a world wherein every young person is passionately, productively and positively engaged not only in a career, but one of their choice and liking.