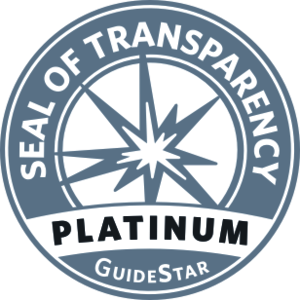 MRC is proud to be recognized for our transparency and results!
Guidestar awarded us with the Platinum Seal of Transparency, the highest level of recognition offered as we are an organization who provides continuous metrics on our progress and results reflecting the changes we make on our island.
And we received the Top-Ranked Organization designation from GlobalGiving!
Books, Books, and More Books
Christmas brought books this year along with activities that inspire our students and prove that reading can be fun!
We had the honor of hosting two Puertorrican authors: Sandra Rivera and Armando Valdés. Sandra inspired our student to make an oath to safeguard our oceans while she shared her book Caballitos de mar se mudan de moral. While, Armando delighted our students with his coquí mascot from the story El Coquí de Boriquén con los Reyes a Belén. Students cherished receiving these books.
Our 2018- 2019 results speak for themselves!
During the 2018-19 school year, the Lectores Para un Futuro (LPF) intervention program generated significant longitudinal changes when comparing the progress of students in the program to those who did not receive intervention services provided by MRC.
Results portray substantial increases in all sub-tests of the Batería Woodcock-Muñoz III (WM) administered to first grade participants of LPF. All students increased their scores in the sub-tests by the end of the school year. However, those who went through the LPF intervention obtained significantly higher results than their peers without intervention (see Figure 1). LPF students either exceeded or neared grade-level expectations in 4 out of 5 subtests, while their peers who were not part of the intervention remained below grade level in all competencies. If you would like to learn more about our results please find MRC Summary of Findings 2018-19 pdf attached.