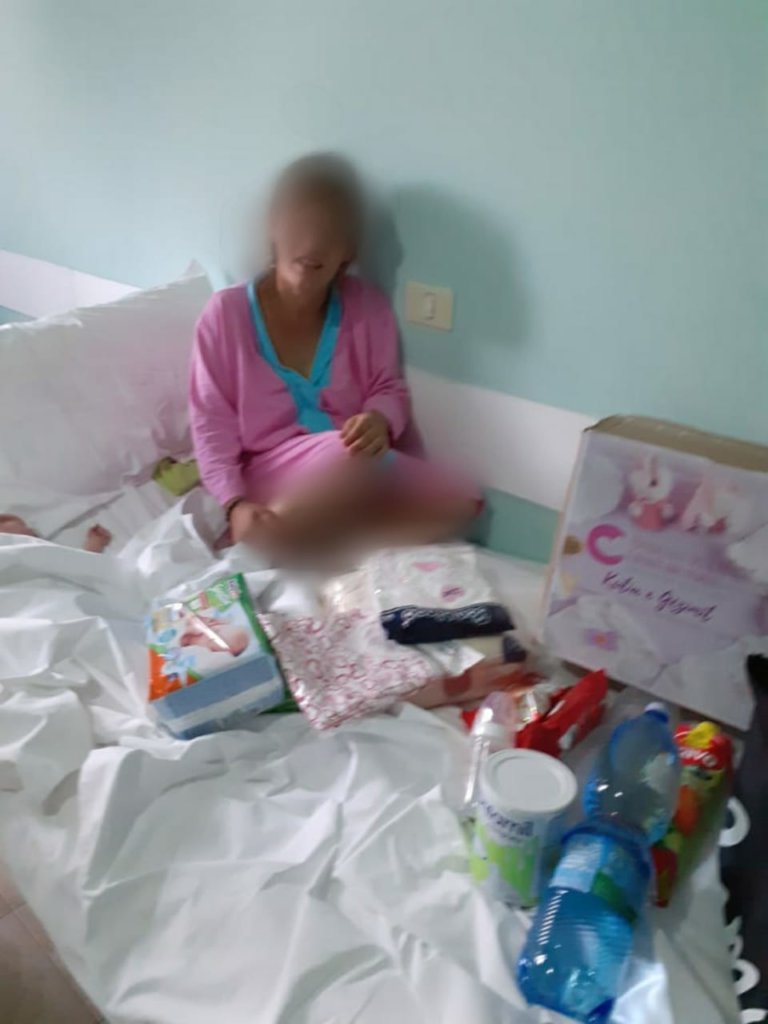 Tela*'s daughter was born on the National Daughters Day on September 25th, 2020. This was to be a day of rejoicing a day of double celebration. Unfortunately, the young mother was left alone with no provisions, no clothing for her baby, no care and assistance, and insecure of her future and if she could return home. Her trespass? She had given birth to a daughter! Her husband and the rest of the family left as soon as the birth of a daughter was announced. A sad reality faced by many Albanian women from rural areas where the bearing of a son takes priority over everything. Sex-selective abortion continues to be a struggle in Albania.
Our staff found Tela's beautiful baby girl wrapped naked as she was born just with a hospital blanket, no clothes and no diaper. Tela herself was given sanitary pads from other women sharing her room.
Tela and her daughter become the most recent beneficiary of our baby box as well as additional help in food for the new mom and psycho-social care. In addition, Tela was also given access to our many pre and postnatal education free access videos!
We have been overwhelmed by the kindness and generosity of many of you during these trying times. Regardless of the challenges, many are facing you have continued to support our work and mission to ensure quality healthcare for the most vulnerable women in Albania. We are deeply grateful for your continued support and contribution, which has helped us reach out to women like Tela.
During this quarter we have continued reaching many women across Albanian speaking regions through our digital library of prenatal, postnatal and pediatric videos. Another young mom from Kosovo says it all in one of her messages to us: "Faleminderit per keshillat e shumta qe na jepni, une si nene e re dhe pa askend afer meje pas lindjes kam mesuar shume nga ju," - "Thank you for all of the advice that you share with us, I as a young mom with no one close to me during the birth of my child have learned much from you" M.G Kosovo.
We have continued to add more videos to our youtube channel as well, including advice to parents on child development and play as well as proper speech and communication development. https://www.youtube.com/channel/UC1UjyxLXV_b6zo3J74QBCYA/videos
We are looking forward to keeping this initiative and building upon it to continue helping women access free and quality healthcare during uncertain times. Our project still needs $1,158 to be fully funded. Your support during uncertain times like this means a lot! Thank you for choosing to support our work and mission! https://www.globalgiving.org/projects/empowering-women-in-albania-to-save-their-babies/
Subscribe @ https://www.youtube.com/channel/UC1UjyxLXV_b6zo3J74QBCYA/featured
If you have any questions, concerns, or suggestions, please reach out!
We are grateful for your support!
*The name of the beneficiary is changed and her faced blurred in our our photos to protect the mother from additional harm from her husband and his family.