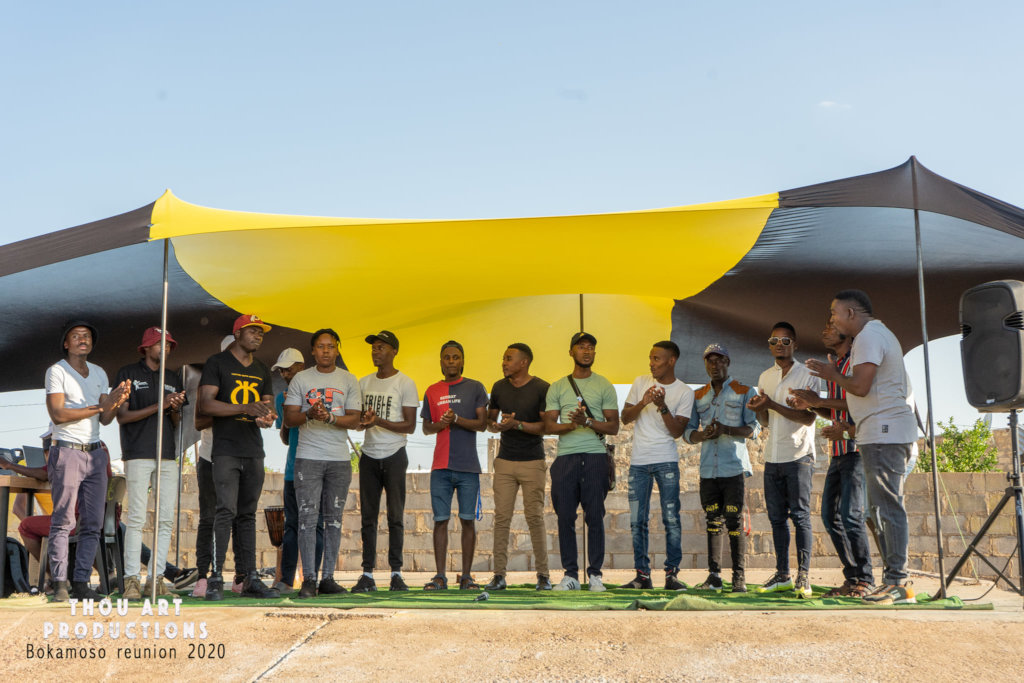 BOKAMOSO LIFE CENTRE: GLOBALGIVING REPORT UPDATE (March-June 2021)
COVID-19. Covid-19 continues to present challenges for the Bokamoso Life Centre. As reported in March, the Centre has employed many measures to control the virus, in accordance with guidance provided by South African public health laws and restrictions. This permitted the Centre to reopen and to offer its programs and support services. However, many at the Centre have experienced loss of loved ones to the virus, as well as some youth experiencing depression and anxiety. The Centre has several credentialed social workers on staff, who are in the midst of providing ongoing counselling to the youth and staff.
Due to Covid-19, there was no international exchange trip to the United States in 2020. Alumni, current Bokamoso youth and Centre managers have been engaged in the production of several promotional videos about the Bokamoso programs and outcomes that are currently being used as the basis for virtual fundraising and outreach events.
Alumni Engagement. Efforts are under way to strengthen outreach to Bokamoso Alumni. In late March, Bokamoso held it's first-ever Alumni reunion where over 63 alumni attended. It was a great day. The purpose of these ongoing efforts are to build relationships between alumni and current youth beneficiaries. Many alumni are either still attending university and/or are now working. They are vital resources who can offer invaluable guidance and assistance to Bokamoso youth as they consider their career and life choices.
Logo. After 23 years, it was decided to update and refesh the Bokamoso Life Centre's logo. The Centre's new logo symbolizes unity in diversity amongst all stakeholders. The logo was developed and published by Bokamoso Youth, who have launched their own business in graphic design.
The Green Economy and Sustainable Agriculture. The Bokamoso Life Centre hosted a workshop on The Green Economy and Sustainable Agriculture. The workshop was conducted by the University of Johannesburg, and was initiated by a local social worker in Winterveldt, who learned that the University was looking for a venue to host a training session for farmers in WINTERVELDT. At the time, university officials did not know about the Bokamoso Life Centre, but fell in love with the Centre, its programs and mission, when several Bokamoso youth attended the session.
The training workshop was held on 10 June 2021, from 09:00-15:00, and was called "FEETS Training for Winterveldt Farmers". Over 30 emerging farmers from Winterveldt attended the training in addition to the several Bokamoso youth. The purpose of the training was to introduce to the community how technology has evolved in the farming industry and to encourage our youth beneficiaries to consider a career in farming, since Winterveldt is an Agricultural Holding.
The University is now open to and welcomes further interaction and training, with the community and the Centre. Bokamoso will be inviting the University to present at the Centre for Career Day on 25 June 2021 so that other Bokamoso youth who were not able to attend the training session, can have the opportunity to also get information about careers in farming in Winterveldt.
Further, young people, who are interested in farming, can apply for skills development with SETAs...Sector Education and Training Authorities. The Department of Agriculture and Rural Development also offers opportunities for emerging black farmers.
As part of an ongoing effort to expose Bokamoso youth to emerging careers and training The Centre is now also partnering with Furniture World College, that offers job opportunities in furniture making, clothing production, construction, and bricklaying, etc.