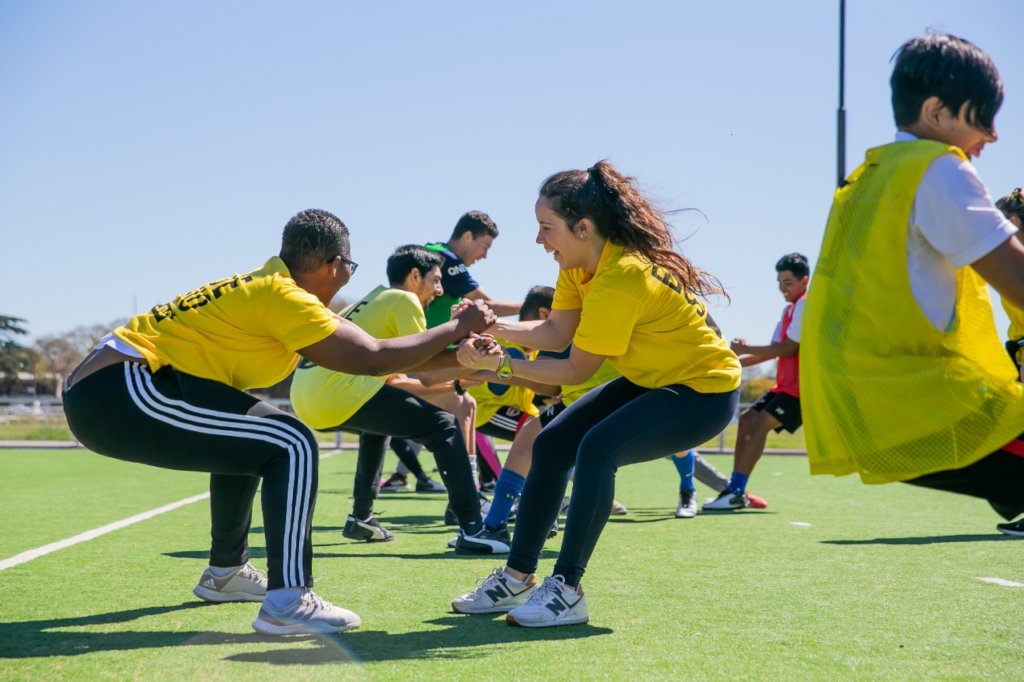 "If you do it alone, you'll make it faster, if you do it as a team, you'll do it better" this was the conclusion from one participant after they had the challenge of doing some laps all together at the same rythm.
Becoming a team is a process, with it logical ups and downs, and when facing rough times, which happens inevitably is when the true spirit of the team comes to light.
So, while playing a match against another team, one of the participants, Julia, was having a really off day, and was struggling to stop the ball and continue with the passes, her teammates quickly realized the situation and gave constant support to her, however- at some point, one of them, Nadia, lost her temper and shouted angrily at her. This was a great teaching and reflecting moment, as Nadia realized her shouting did nothing to help solve the problem Julia was facing, on the contrary it only made her more nervous and insecure. Definitely a lesson learnt to think before reacting.
On a general note, early september, we had our first ever "Sports for development -S4D- Academy" a week of traning for eight coaches from the country on S4D , delivered by our team and two international friends and coaches, Paula Korsakas from Brazil and Bongiwe Nhleko from South Africa. The graduation for the academy members was to prepare a training session for our participants. It was a great day of training, learning and fun!
As always, thanks for your support, and please continue to follow us through our social media accounts - Facebook - Twitter & Instagram