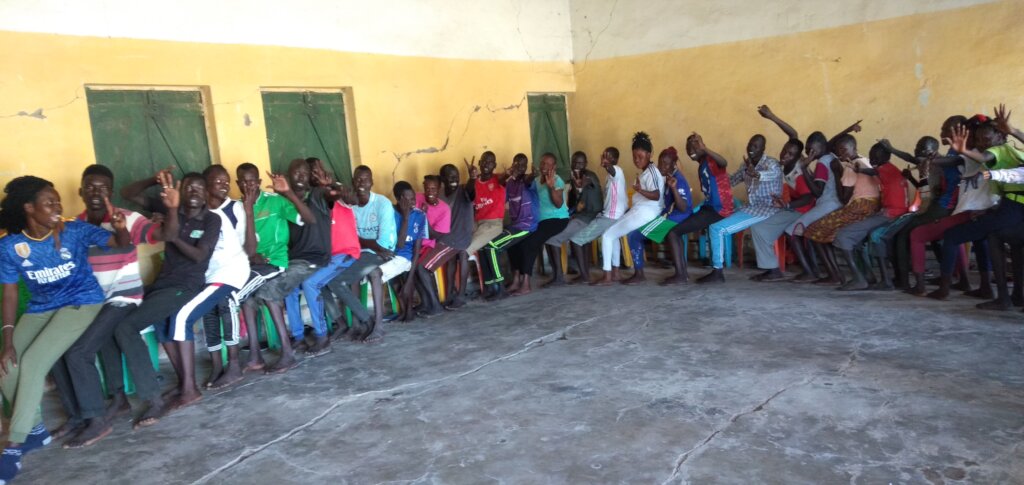 Empowering 300 Women/Youth in South Sudan
Report #2
May, 11th, 2022
Project Scoop:
South Sudan has been affected by armed conflict for so long. And this has affected the economics, social fabric and the whole population. The vulnerable groups such as women, elders and children have been affected the most. Although youth are more than 60% of total population that is estimated at 11 million, they have been used for war and not represented in the decision-making bodies.
With over 60 cultural groups and 72 languages South Sudan is one of the richest countries culturally in Africa. That is an advantage we have to use in order to make voices of women and youth heard, and to use arts and culture to advocate for peace and tolerance. These groups will be trained on drama, craft making and drama I order to empower them and share their knowledge through skills they learn from this project. And be able to generate income and spread the message of peace. The project is meant to be implemented in Juba, Wau and Malakal of South Sudan. These cities have a lot of youth and women who needs help and capacity building program.
Project Implementation and Success:
The project implementation this time went to Malakal the third largest city in South Sudan and one the three most affected states by armed conflict. HS staffs concentrated on beneficiaries' testimonies and experiences through all the years of conflict, then came out with strategy which is helping them heal and create works that can have a huge impact on the rest of community members in shorter and longer terms respectively.
Women and youth in Malakal were trained at the ministry of youth and sports conference hall. Whereby they interacted with each other and benefited from their inputs. The team worked on improving the skills on mediation, conflict settlement, problem solving and peacebuilding, all these were connected with drama. They were shown practically how to turn these theories into plays (drama) and show them to the community at the protection of civilians site (PoC) in Malakal. The music group are yet to carry on with their activities.
The project is making an impact already on ground, as many people became interested in knowing what these youth and women are doing. Also in Wau mobile drama shows were organized and many people interacted with actors/actresses and shared their views on how building this nation should be and what role and each everyone should play to make it possible.