Project Report

| Sep 17, 2023
Empowering Youth Through Higher Education - Onward and Upward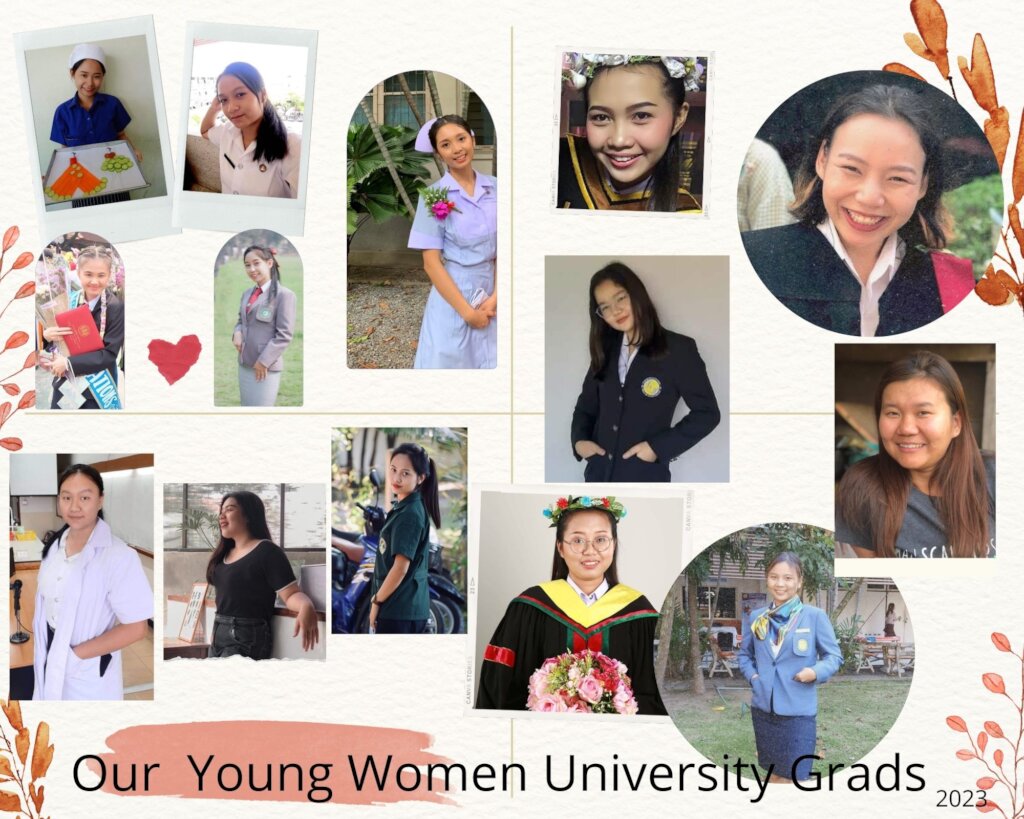 Look at what your support has achieved! We can keep going and do even more. This weekend, Nit is home for the summer break from her Master's program in Europe in Social Work Management. Jiu is home for the weekend from her second year at nursing school.
When we started Warm Heart, we aimed to have our children finish 9th grade, hoping they would continue and finish high school. In fact, most of our students complete 9th grade and a majority finish high school and beyond. Our first Warm Heart student started University in 2014. As of this year, we have 17 post-secondary (University and vocational Technical Colleges) Graduates - 14 girls and 3 boys. We have decided to update this project to include both girls and boys.
With coaxing and cajoling, we have been getting most of our boys to complete 9th grade. Once they are in high school, they start to see a future. We have improved our high school graduation rate for boys, but few go further. They have no role models and the pull of finding a job, even without career prospects, tends to win.
Most years we have more girls than boys and we are happy to give them the encouragement and coaching to aim high. We will continue to do so. But data shows that boys are lagging and we must also encourage them. As we build self-awareness and self-confidence, we tend to separate the girls and the boys, to make them more comfortable as they start to open up. They all need the same soft skills coaching.
We compiled a book of careers in multiple industries - with tips on the kind of natural abilities and skills required; educational requirements, and potential salaries.
We coach them on where to apply and remind them that we will help them work out a financial plan to allow them to attend. We ask that they pay back what we lend them once they are established, to let the next group of students enjoy the same benefits.
We are building a fund so we commit to supporting Warm Heart Children as they graduate high school and are accepted at university. We will put 10% of all donations to this project in the fund. As our graduates get stable jobs, their repayment will also go into this fund. A few have been able to start returning the gift.
September 18-22 is GlobalGiving's Little By Little Campaign and all donations up to $50 will be matched 50%, so we receive $75. In addition, if you can commit to monthly giving, we will receive an extra month (100%) after four months of continuous giving.
Please invite a friend to join this project as an ongoing supporter. This investment in education will keep on giving for generations as these students support their communities and create their own families.
It's exciting to see what your gifts have accomplished!
Thank you!
Dana, Evelind Michael, and the Warm Heart Family!
Links: