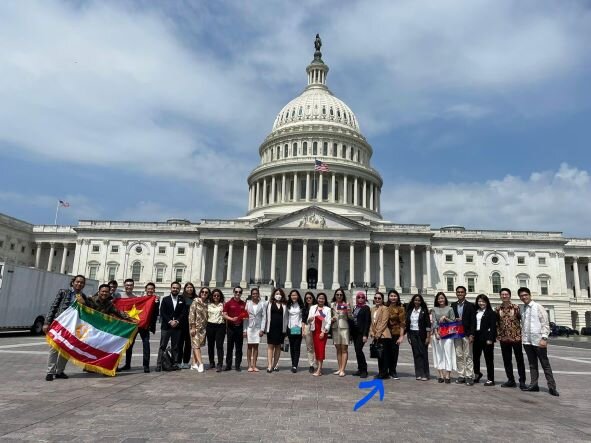 As much of the world starts to open up and come to a new normal, our high school and university students are happy to be back in their classrooms. Our graduates are finding jobs and Akanit won a USDS YSEALI Fellowship to visit the US.
Our nursing students, Naan and Jiu are in residence at Payap University School of Nursing - Jiu starting and Naan in her second year. Tanqua graduated as a Registered Nurse and is waiting for the results of her midwife exam (due later this month) before finalizing her job placement.
We just had a long weekend holiday and a number of the students have come back to visit. Jambo is busy at his electronics vocational school along with Tawatchai, who is studying mechanics. Jitapa attends the same school, Payap Technological College, studying Hospitality and Tourism. Aop is back in Phayao studying law.
We have nine students at Phrao High School. Nuey S and Pokpong are seniors. She is in the math and science track and is currently aiming at studying to be a teacher at university. Pokpong is finishing a welding and construction program and will decide once he graduates. We now have 6 girls in the Math and Science Track, two in Languages, and one in vocational.
Joy started work as a receptionist at a growing hotel chain in Chaing Mai.
Nit spent a week in Washington DC, learning about US politics, and then left for Cleveland to work with an international leadership development NGO for a month before returning to Thailand. She plans to attend graduate school in the fall.
We are very proud of all of them and extremely grateful to you for making this possible.
Dana, Michael, Evelind and the Warm Heart Family