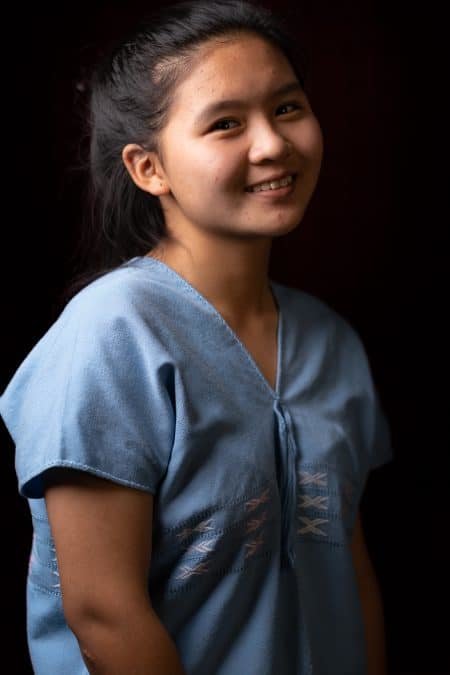 We have had a very successful quarter since our last report!
While raising funds to cover the cost of higher education for our high achievers continues to be a challenge, we recently had a few donors step up and help spread awareness about our program. Through local events, they have helped raise money to boost our higher education fund.
Success helps lead to more success! Our higher education stars help inspire and encourage all the children at Warm Heart to set goals to pursue their own dreams. It is very exciting to see, but at the same time, our need for additional higher education funds continues to grow! But this is a good thing, investment in higher education reaps the most benefit for these children.
Jiu is one of our rising stars! She is one of the sweethearts of Warm Heart.
She is the best adjusted 16 year-old any of us have ever known. She does really well in school and visits Adjan Shafer twice a week for English classes in listening and speaking.
She studies hard and shows excellent behavior in school because she wants to become a teacher someday and hopes to have well-behaved students in her classes.
Jiu is quiet and very unassuming, but is nonetheless a leader in "big girls' house." The others trust her because she is fair and not part of any of the cliques.
Jiu is proud of her Karen heritage and recently had a long conversation – in English! – with Adjan Shafer about relations between Thai and minority peoples, and about differences in attitudes between her generation and her parent's generation. She is smart, observant and considerate, which make her a prized member of the Warm Heart family, and a great candidate for higher education support.
We would like to thank everyone who has contributed to our higher education fund. Without your help children with great potential would end up at a dead end. Your donation is helping dreams come true!
Hugs!
Evelind