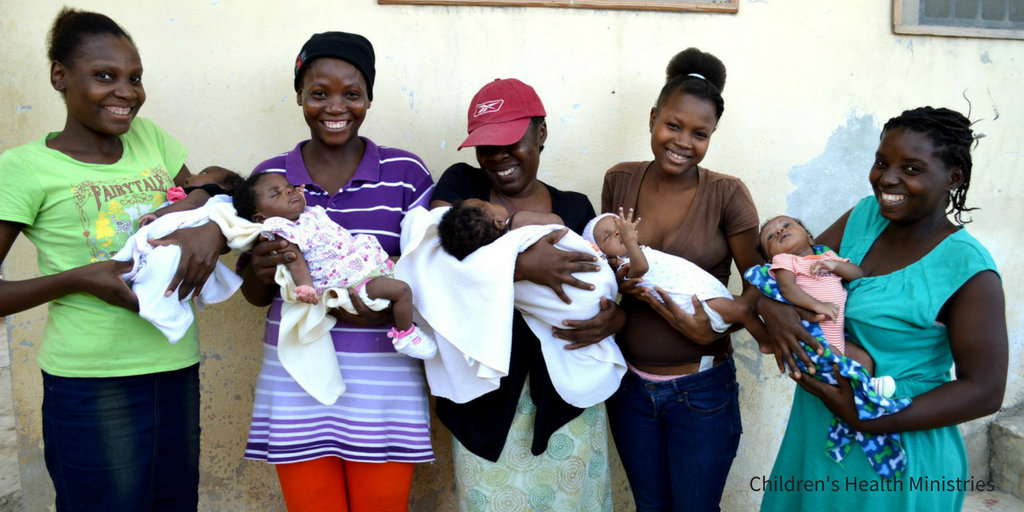 We provide diapers to babies. This sounds like a basic thing, but it goes so much deeper.
Our work creates a ripple effect in the lives of children whose caregivers are struggling to afford many basic needs among diapering. Often times, these are groups of people in unpredictable conditions living on the edge for a variety of reasons.
People we serve in Haiti are finally breathing sighs of relief after ongoing turmoil and deadly riots over controversial threats of fuel hikes that would be devastating to Haitians already living in poverty.
"Thank you for all your prayers over the past few days, friends," reads a Facebook post from our Diaper Drop location at Children's Health Ministries. "Haiti appears to be calm and stable today, we are hoping and praying we are through the worst of it.
Without access to transportation, fewer Haitians living in poverty feel able to travel to clinics and other places where life-saving resources are available. It becomes overly important for us to support these people and lessen financial burdens during difficult times: these people deserve equal access to basic necessities we all enjoy on a regular basis.
When those in poverty are barely able to afford food, it's important that we continue to remove the need to buy diapers. Jake's Diapers provides hope to these parents, with our mission to solve diaper need from birth to potty training. Cloth diapers create an affordable and long term way for parents to never worry about the cost of diapers again. Instead, they can focus on feeding a healthy, growing baby and planning for his or her future.
Today is GlobalGiving Bonus Day. All donations are matched today only, thanks to GlobalGiving. Every donation, no matter the size, adds up to big change for Moms in Haiti.
Thank you for helping the people of Haiti through any up and downs - your support is seriously appreciated. I encourage you to reach me at stephanie@jakesdiapers.org with any questions you have. I'd love to hear from you.
~ Stephanie