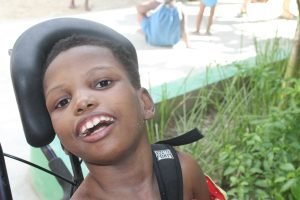 There are hundreds of languages in the world, but a smile speaks them all.
Nicole recently traveled to our Diaper Drop Real Hope for Haiti, and she was able to bring desperately needed supplies including 31 kits of cloth diapers. 8 of these kits are for older children with special needs who rely on the support of diapers.
Christina is one of these 8 children, and her smile is contagious! She gets quite excited when people sing or talk to her. She is a delightful young lady with cerebral palsy, who was abandoned at the gate Real Hope for Haiti. Real Hope for Haiti often sees children who have mental or physical ailments abandoned at their front gate. It is often that their families do not have the resources to care for a child with special needs. They relinquish them in hopes that they will receive better care than they perceive they can provide.
When a child is abandoned, Real Hope for Haiti does the best they can to locate the child's family, to support and empower families to care for their children with special needs. When this isn't possible, like with Christina, Real Hope works to find sponsorships and local families to take them in and care for them. Christina isn't able to walk or sit up, and relies upon diapers. Because of your amazing support, Christina and seven other special needs children received kits of cloth diapers.
On behalf of Christina's foster family, Real Hope for Haiti, and Jake's Diapers, thank you. It truly takes a global village to raise a child.
~ Stephanie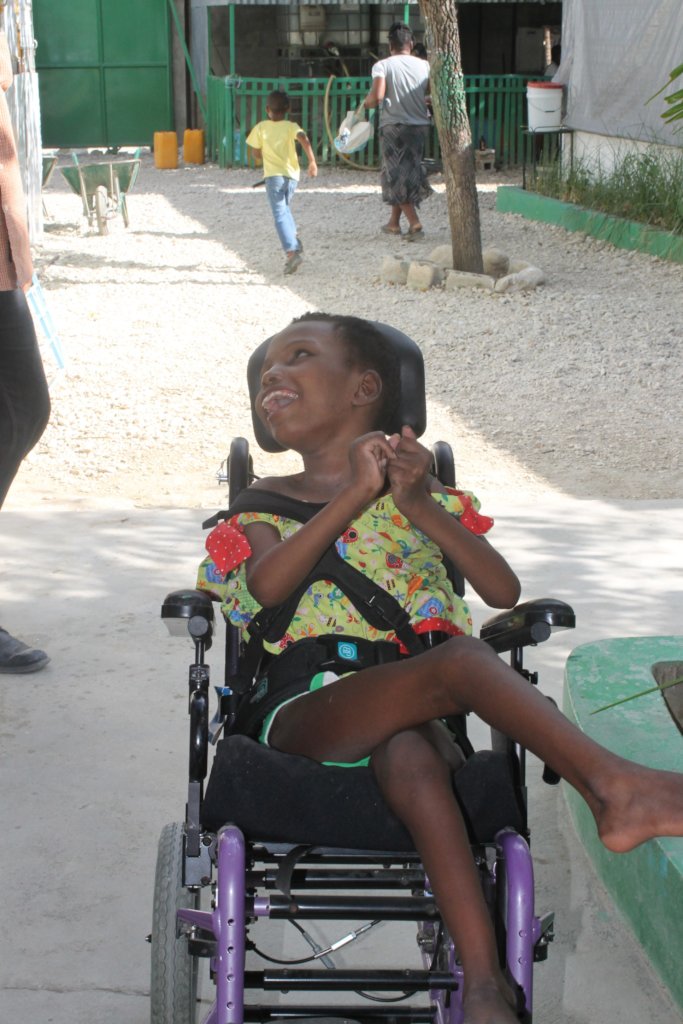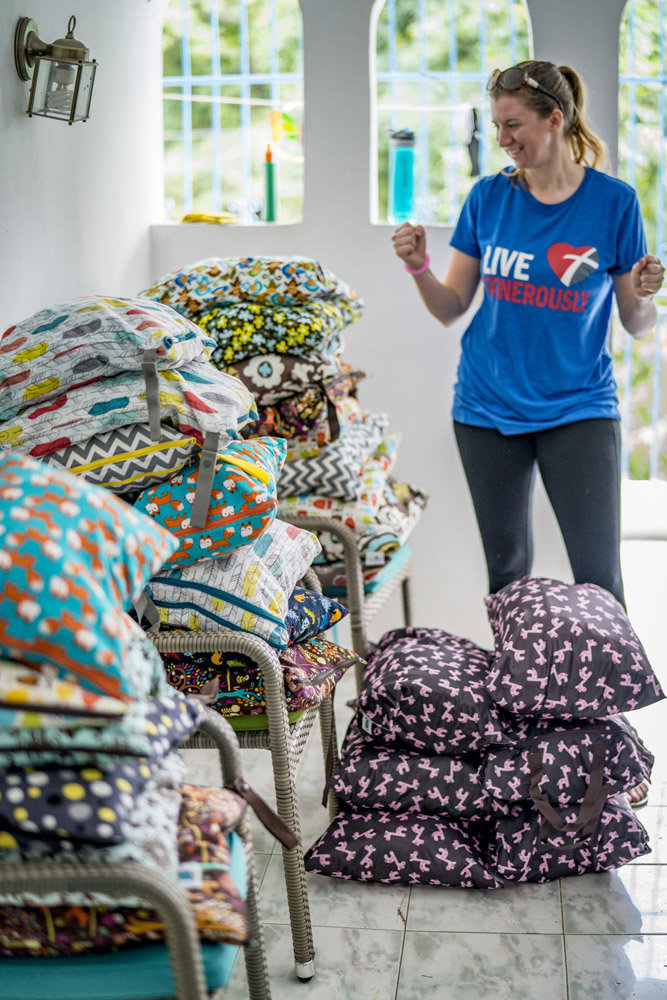 Links: