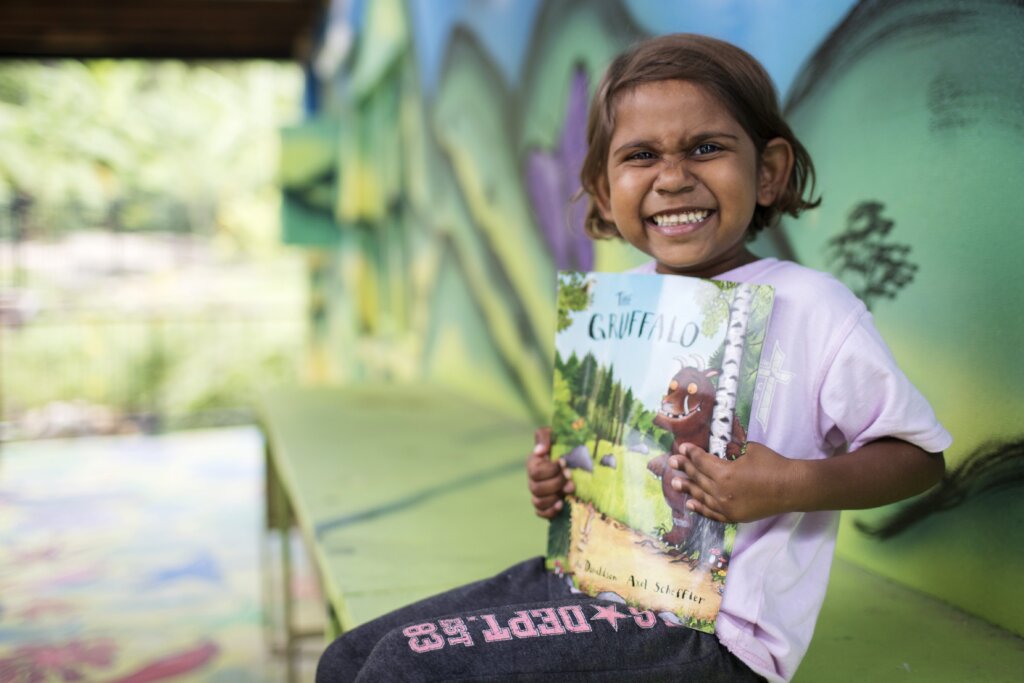 Here at ALNF, we believe that literacy is freedom.
Literacy provides children with the skills they need to thrive in the classroom and beyond, unlocking a world of limitless possibilities.
This belief drives us each and every day, as we continue to work shoulder-to-shoulder with First Nations communities across the country, passionate about transforming children's literacy and education outcomes.
So far this year, we've already reached over 6,800 children through our Indigenous First Language and Early Language & Literacy programs.
We have trained, upskilled and empowered educators, parents and community members across 150 sites, as part of our mission for sustained, long-term impact.
We've also gifted 602 Literacy Packs filled with the essential learning and school supplies that kids need in their education journey across these sites, and provided 825 inspiring and engaging books to strengthen children's literacy development, whilst increasing access to books in homes and fostering stronger parent engagement in their children's learning.
We can't thank you enough for standing with us each step of the way and helping us ensure that these children can continue to dream big.
Links: