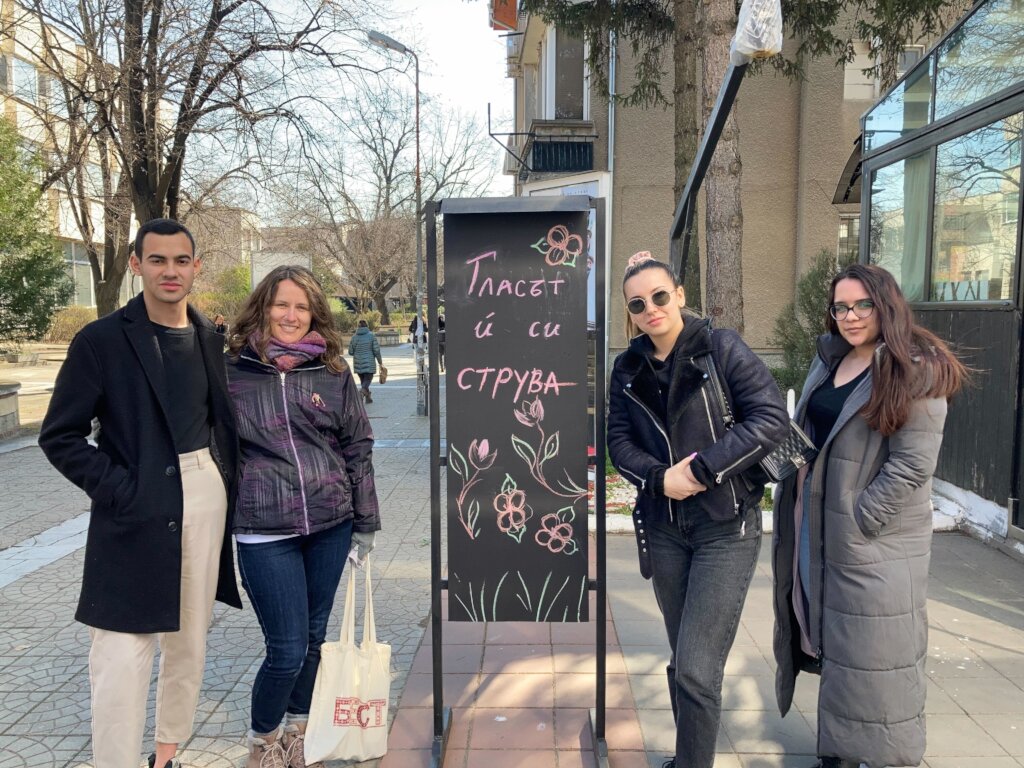 Dear friends and supporters,
Our Student Leaders began 2022 with a bang! Not only have they produced creative hype videos with their teams for the regional tournaments, but each SL has been hard at work on their community projects, making a significant impact on the people around them. In March, SLs from Vidin held a weekend long event in honor of International Womens Day, hosting talks, markets, and a movie viewing. Throughout the spring, SLs from Haskovo have been educating their community on wildlife conservation and zoos through different events and meetings. We are so proud of our amazing community!
Our SLs from Varna's HSM "D-r Petar Beron" created a book exchange in their community in order to connect readers with similar interests in these isolating times. At Lovech's FLHS Ekzarh Yosif I, our SLs held a series of hybrid workshops on a wide variety of topics such as craft-making and community building based on community needs. Team Plovdiv's SL centered her community project around mental health resources for Bulgarian high schoolers, partnering with her school's psychologist. At Ekzarh Yosif FLS in Razgrad, SLs have held a series of fundraisers and events to connect students from their school with residents of their local nursing home.
While working on their projects, SLs also competed at our tournaments, and helped their team with practice and logistics. At every tournament, we've had SLs give welcome and encouraging speeches at the opening ceremonies. At Spring West Martin and Beatris addressed the students, while Lili sang and played the Ukelele. During Spring East tournaments SLs Kadir and Kristina from Razgrad performed a nice duo as a way to excite the students.
Qualifying SLs for the national tournament, will get to brag about their project to more than 200 other students, as we are holding our first in-person tournament since the start of the pandemic! The entire group of the 39 SLs will have one final meeting at the program wrap-up seminar taking place in Sofia at the end of April. The winning community project will be announced then by a panel of judges.

Thank you for continuing to support our students!
best regards,
Lina Jarad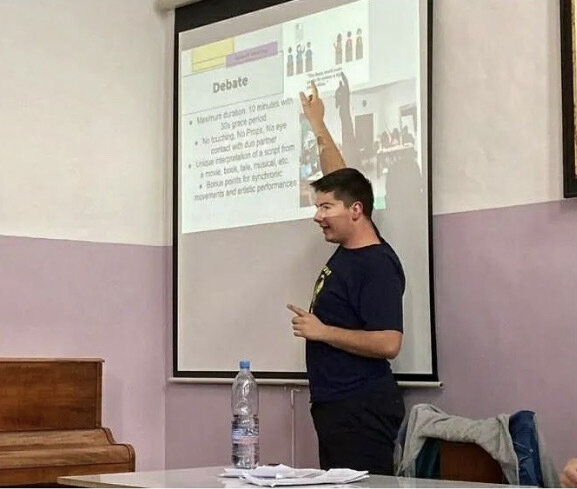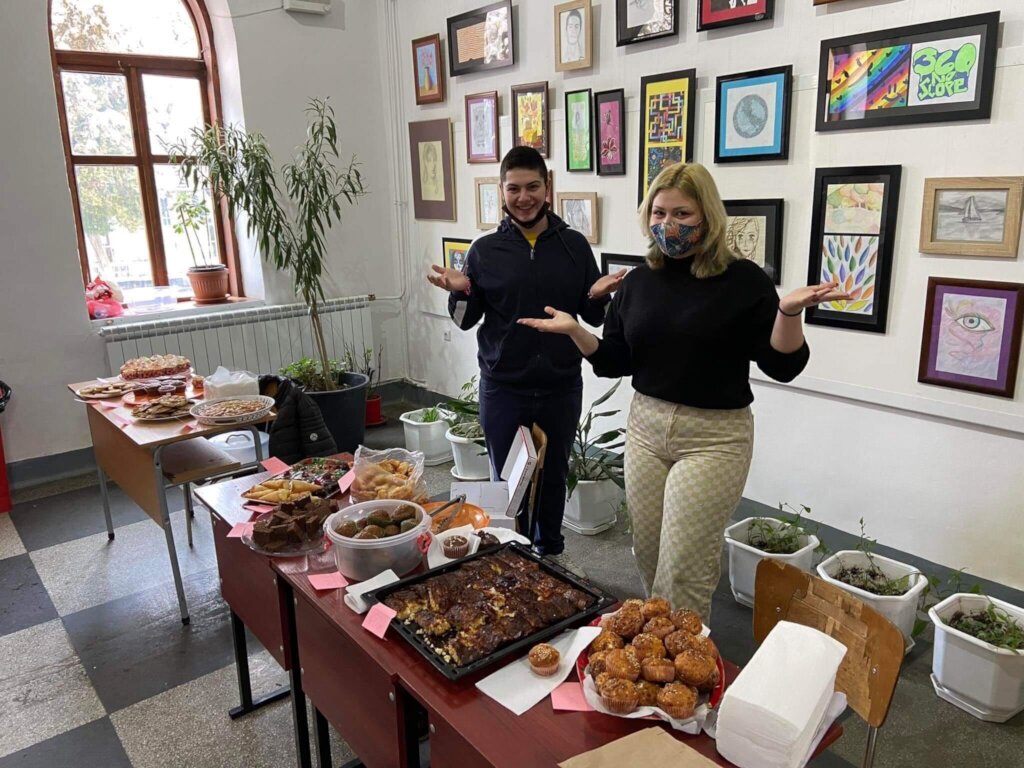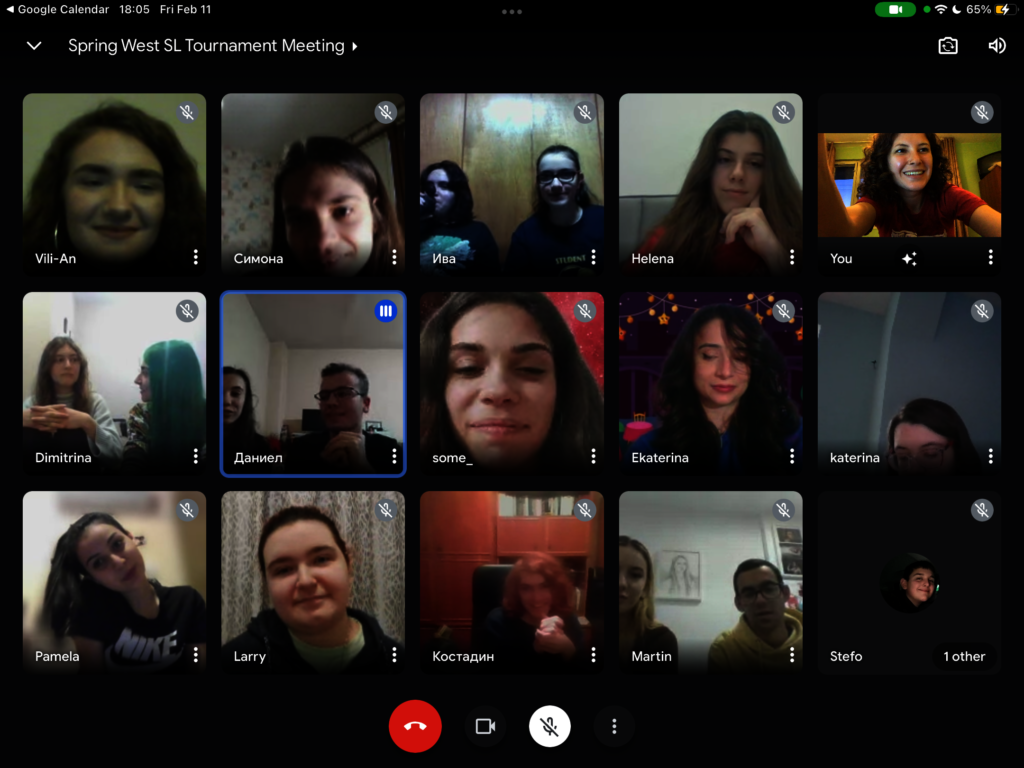 Links: