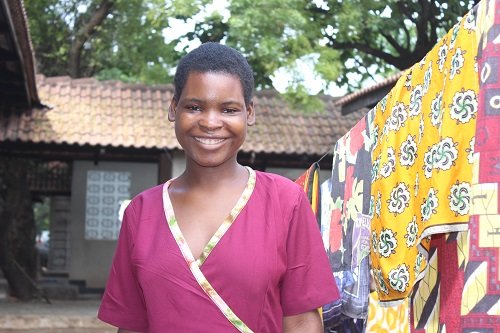 Dear Friends,
Happy #GivingTuesday! On this international day of giving, we have so much to be thankful for. Why? Because this past year, you have helped change the lives of thousands of people - resilient people like Tausi.
When Tausi was 17-years-old, she suffered complications in labor. Unable to access timely, high quality medical care, Tausi lost her baby. She also developed a devastating childbirth injury called obstetric fistula. Scared and confused, Tausi had no idea what to do.
Thanks to your support, Tausi is one of thousands of vulnerable people who receive free, life changing treatment at our partner hospital every year. As the 2017 season of holiday giving launches today, we need your help to reach more people like Tausi.
It was a volunteer ambassador who had also received fistula treatment through our program that connected Tausi to our partner in Tanzania, CCBRT. "I was full of joy to hear that this condition was treatable for free. CCBRT has changed my life!" Tausi says.
Please join us TODAY, #GivingTuesday, and help us unlock the potential to change more lives.
Our friends at GlobalGiving are helping us celebrate today by offering $100,000 in prize funding. The Fund increases the value of every dollar you give, proportionally. For example, if we receive 10 percent of the total donations made today, we will receive 10 percent of the prize funds.
Just $100 would have ensured that Tausi made it through her delivery without injury. Only $100 for two maternal healthcare workers to save lives and prevent a lifetime of disability at birth.
We hope you will join us today as we help restore joy and hope to many others like Tausi.
With gratitude,
Abbey Kocan, Executive Director
P.S. You may have mistakenly received an email from us on November 21st. We apologize for the mix up. This technical glitch has now been fixed, and you should only receive our updates via Project Reports from GlobalGiving in the future. Thank you for your understanding.