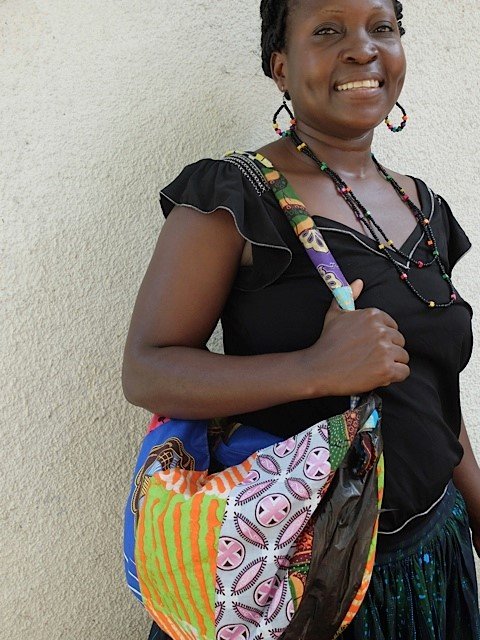 Dear Friends,
We're emailing to ask for urgent help to secure our place on the GlobalGiving Girl Fund, helping us do more for women recovering from obstetric fistula at the Mabinti Centre in Dar es Salaam, Tanzania. Given your support for the empowerment of people with impairments in the past, we thought you may be interested in showing your support for women recovering from the this devestating birth-related injury.
The Mabinti Centre is a project of our sister organization, CCBRT, where women recovering from surgery to repair their obstetric fistulas, can be equipped to become entrepreneurs in their communities.
We've got one more day to win a place on the Girl Fund, which will give us exclusive access to additional funding and unlock matching gifts that will enable us to reach more women in 2017. But we need your help. We need 180 people to take action by midnight EST on March 15th to help us unlock this opportunity.
How can you help?
Donate: Make a donation of any size

via

our special Mabinti project page before midnight EST on Wednesday March 15th. Every little bit helps: it is the number of unique donors that counts in this campaign.
Your contribution, no matter the amount, takes us one step closer to unlocking support and empowering women and girls like Lidya.
A graduate of The Mabinti Centre, Lidya's story began with tragedy, but was transformed into one of opportunity and triumph. The trauma and grief that Lidya experienced during the delivery of her children is beyond what many of us can imagine. But, losing her first child at just 2-days-old, raising a child with a disability caused by birth complications, and developing fistula on two separate occasions, has only made Lidya stronger.
"When I was admitted to the national hospital to deliver my first baby, my doctor referred me to an intern. They used a vacuum to assist with the delivery. My baby was born with his brain outside of his body, and he died 2 days later.
After the delivery, my legs were paralyzed. My husband's family bullied me, and told him to leave me because I was damaged, and wouldn't be able to give him any more children. He deserted me. I couldn't even afford the bus fare to attend the clinic for check-ups.
I married again, and had another child. This baby also got stuck during delivery, and was born with a disability. I was leaking. I was so ashamed that I left my husband. I left Dar es Salaam behind and went to live with my grandmother in our rural village. It was there that I read a leaflet about fistula, and realized I could get treatment. I had my surgery in 2005, and got back together with my second husband."
Scarred both physically and emotionally by the birth of her first two children, Lidya was determined that her third pregnancy would be different.
"I always say that I 'bought' my third child. After all of the problems I'd had in the past, I paid to deliver at a private hospital, to ensure that my baby and I were safe. I trusted my doctor, but just before I went into labor, she was called away. She referred me to the doctor who was responsible for delivering my first baby. Once again, he left me with an intern, even though I begged him not to.
My third child was delivered safely, but the scars from my fistula opened again three days after my delivery. I had another surgery to correct it.
I finished my training at the Mabinti Centre in 2012. I now have a successful business. I go to fairs, and sell my products in my community.
My experience of living with fistula has made me the successful businesswoman I am today. I am now able to pay for my children to go to school, and my income means I can support my own siblings as well."
In its 10 years of operation, the Mabinti Centre has restored a sense of independence, hope, and purpose to 100 women like Lidya.
Please, give what you can by midnight on March 15th, and share this project with your friends and family and encourage them to do the same. Together we can enable Mabinti to empower even more women recovering from fistula in Tanzania.
Thank you.