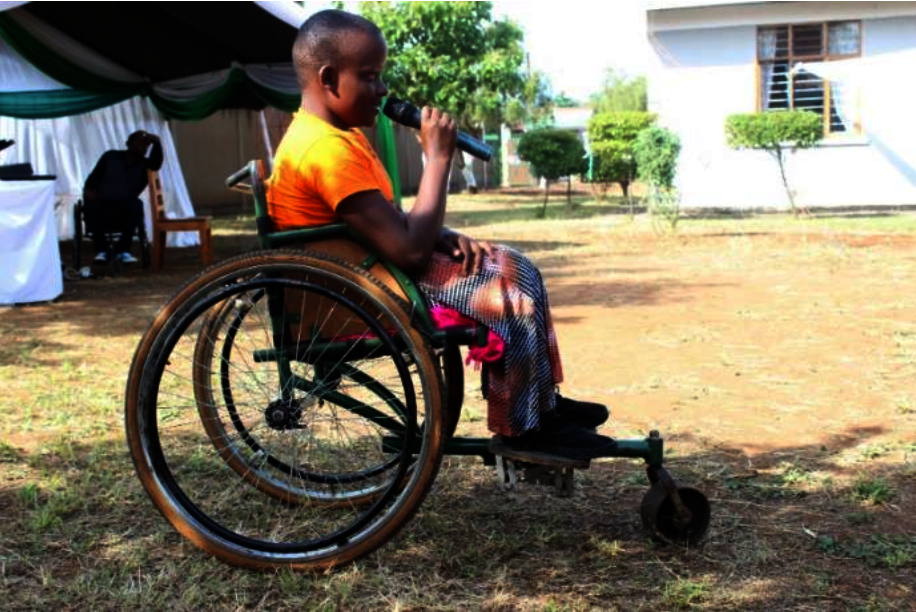 Dear Friends,
Greetings, and Happy New Year! We are excited to share with you some updates from our sister organization, CCBRT, from the last few months.
October 14 was World Sight Day, an international day of awareness for blindness and vision impairment. To commemorate, CCBRT held a joint eye screening at Kilwa Road hospital with the Tanzania Police Force, which was attended by hundreds in the community.
CCBRT's Eye Department is the busiest unit of the Disability Hospital, and Tanzania's largest provider of eye care. Optometrists prescribe and manufacture glasses, contact lenses and other low-vision devices critical to improving the quality of life and economic well-being of patients, allowing children to continue with their studies or adults to carry out activities essential for their jobs. Eye screenings are an important tool for patient outreach, and the kind of initiative made possible through your support.
CCBRT's rehabilitation center in Moshi, the House of Hope, recently received 166 state-of-the-art child wheelchairs to be provided to children in the Kilimanjaro region and beyond, improving their mobility, independence, and quality of life. Your generosity will help support ongoing programming to assist children with disabilities in the use of these wheelchairs, including fitting, user training, and follow up by expert staff.
Improved access to healthcare and assistive devices like eyeglasses and wheelchairs empowers people to reach their full potential and helps break the cycle of poverty. Your donations through GlobalGiving allow CCBRT to provide these services to those who need them most in Tanzania. As always, we are so thankful for your support and look forward to sharing more updates in our next report.
With Gratitude,
Robert Schwed
President, Kupona Foundation Board of Directors