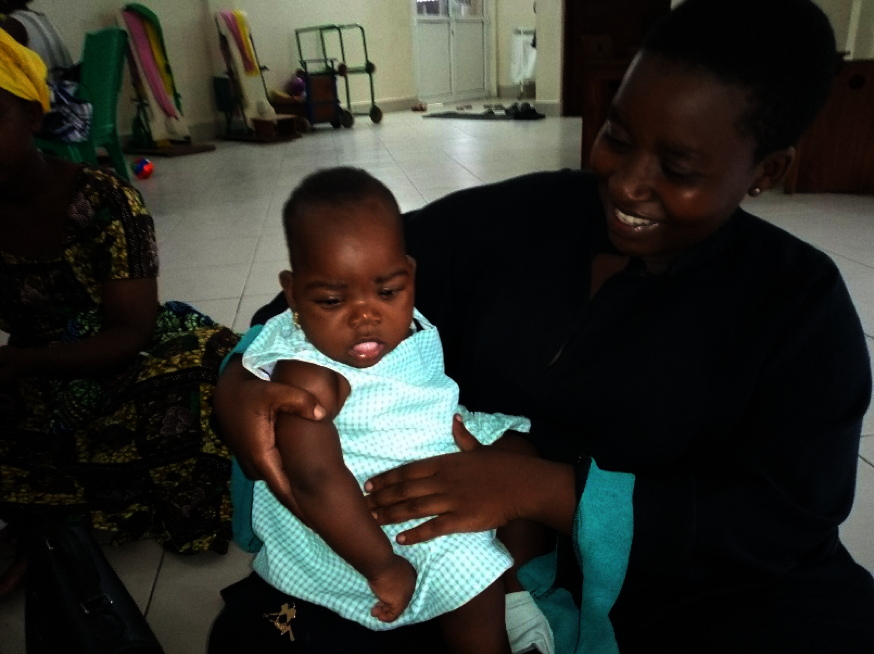 Dear Friends,
As we shared in our last report, in honor of Mother's Day and International Day to End Obstetric Fistula on May 23rd, this month we're celebrating mothers and the healthcare workers who keep them and their newborns safe.
Today, we also want to celebrate you for partnering with us in our mission to empower children and adults living with disabilities through high-quality healthcare by sharing a recent patient story from our local partner CCBRT.
Nine-year-old Faith has cerebral palsy, or CP, a condition that limits a child's development and mobility. She lives with her mother and grandparents in Dar es Salaam Region.
When Faith's grandmother noticed she wasn't developing the way her own children had, Faith's family took her to a large, government-run hospital close to their home – but the doctors there couldn't identify what was affecting Faith's development. Although CP is the most common physical disability among children worldwide, it remains widely misunderstood.*
Undeterred, Faith's family remained determined to find a diagnosis. Acting on a neighbor's advice, they found one at CCBRT. They also found a way forward.
After CCBRT's specialists diagnosed Faith with CP, they enrolled her and her parents in physiotherapy sessions at CCBRT and a Parent-Carer Training (PCT) at a location much closer to their home. Through five days of training, the PCT helped Faith's caregivers understand her disability. It taught them how to wash, play, feed and communicate with Faith to manage her condition and help her integrate into everyday life. The PCT also helped Faith's family form a support group with other families nearby, providing them with a supportive community going through similar situations and challenges.
Faith's family's experiences at CCBRT, the PCT and their local support group have enabled them to create a safe, healthy and loving environment for Faith. "Before the PCT, I was scared to even hold my baby," Faith's mother remembers. "I didn't understand CP so I thought maybe I could cause her harm."
But now, she continues, "We are so grateful for these trainings, which give us the confidence and courage to accept our children's situation, take care of them, and educate others to prevent bias and discrimination. Thanks to the trainings, I understand her treatment - I am committed to her rehabilitation, and I know now that she can even go to school like other children."
Faith's story is a testament to the importance of supporting health workers to empower children with disabilities – as well as their caregivers - in Tanzania. Thank you for helping make this life-changing work possible.
Warmly,
Abbey Kocan
Executive Director, Kupona Foundation

*According to the World Health Organization