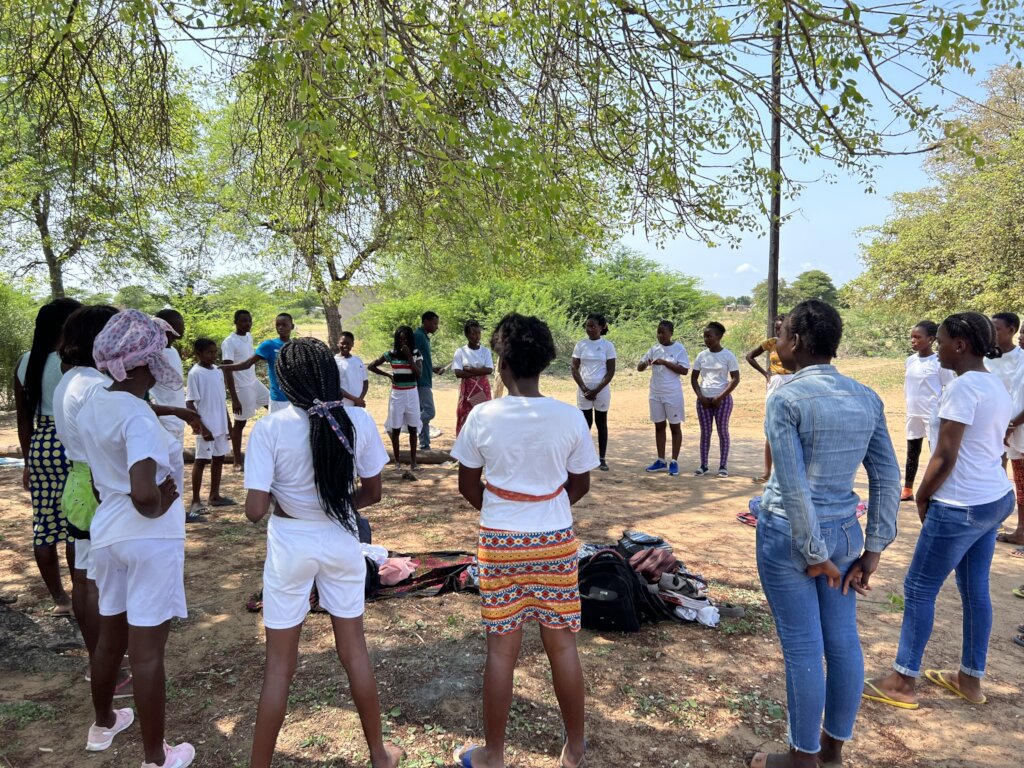 Greetings from Mozambique!
1. The first pillar is access. The secondary schools are typically too far away for students from rural villages to reach by foot. That's why MSLI started a free school bus service that takes these students to school and back home every day. In particular, this ensures safety for girls to go to secondary school.
2. The second pillar is mentorship. For most of these adolescents, they are the first in their families to go to secondary school, and there are a myriad of challenges they face in their teenage years. hold weekly meetings with the students, divided into small groups, during which they go over topics like goal-setting, values, women's rights, and puberty. The goal is to support the students' success in school and help them navigate the challenges of adolescence. The mentorship program also includes games, dances, skits, radio programs, and creates a sense of solidarity among the students and a safe space whenever they need someone to turn to.
3. The third pillar is nutrition. In the rural areas where we work, students face high levels of food insecurity at home. Access to adequate nutrition is a fundamental human need, and a critical safety net for adolescents living in poverty. Indeed, hunger is often a factor behind child marriages and early pregnancies. We want our secondary school students to be able to focus on their studies, not on their empty stomachs, which is why we provide a nutritious lunch at school and snacks during the mentorship meetings.
What we're excited about this year:
The 2023 school year in Mozambique kicks-off on February 1st, and we are looking forward to expanding our initiative even further this year. We expect the number of students we serve to double, and we are excited to give more girls the chance at a secondary education through the free school bus service.
While it may sound simple, a school bus gives students whose education would have ended after the 7th grade a second chance. It gives girls in 8th-12th grade a safe means to go to school each day. It empowers adolescent girls with the skills and education they need to seek a better future, breaking out of the cycle of poverty. It helps girls avoid early marriages and teenage pregnancies that occur as the result of no other option. It even gives those girls in the 5th and 6th grade something to aspire to, knowing that they also have the chance to continue their studies after the 7th grade.
Furthermore, with the successful piloting of our adolescent mentorship program last year, we have now acquired a small plot of land near Manjangue Secondary School, which is where our secondary school program is based. We are currently constructing a Center of Excellence – a simple building that we designed to facilitate the weekly mentorship group meetings with the students, and host other skills development training. We look forward to opening our brand-new Center of Excellence very soon!