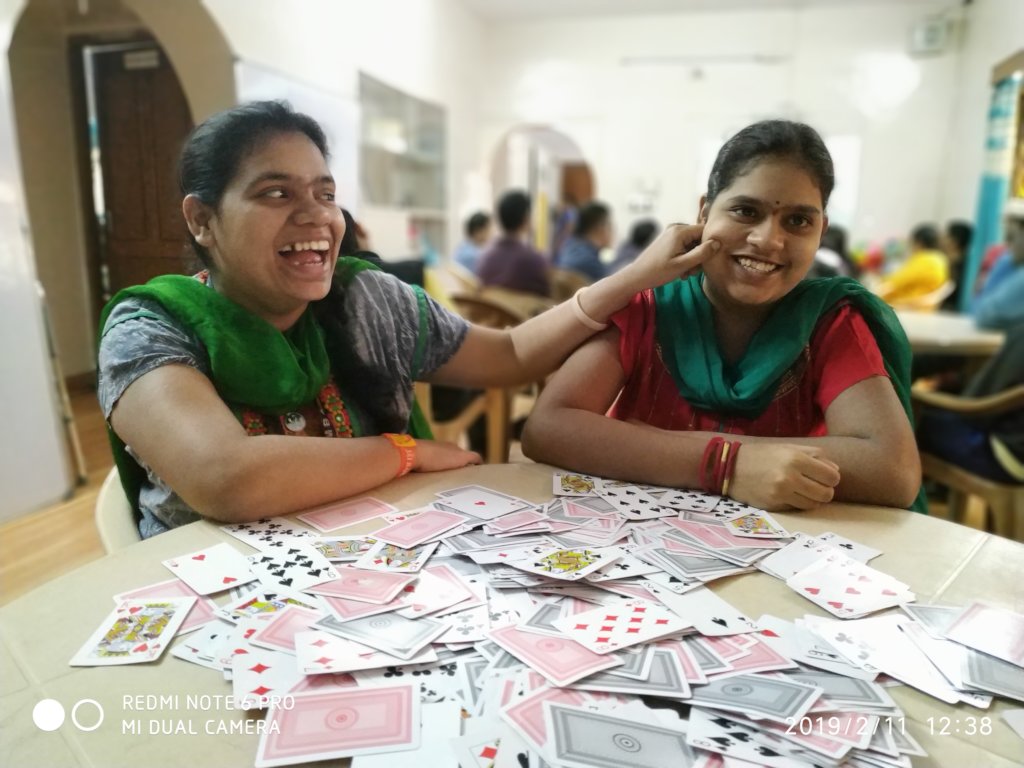 Dear Friend,

You subscribed to email updates from Empower Intellectually Disabled with Technology by AMBA, a project on GlobalGiving. Here's the unedited update from the field:
Dear Friend, You subscribed to email updates from Empower Intellectually Disabled with Technology by AMBA, a project on Global Giving.
AMBA is an Ashoka Fellow driven, not for profit, social enterprise. AMBA addresses Alternate Education and Employment for adults with moderate to severe intellectual disability, who have no capacity to cope with the Open System of Learning or Employment.
To resolve this challenge, AMBA has collaborated with Special Institutions that address and understand this community and have helped them become hubs for Alternate Learning and Employment. We call them ACPCs (AMBA Certified Partner Centers).
We have in the last three years accelerated scale and shared the AMBA Concept with 475 ACPCs in 25 states in India. 80% in Rural India where bringing employment in general is challenging. 37% of our work force are women.
AMBA curriculum has received copyright/IPR status pan India. The peer driven, functional training process enables visual matching skills to perform high quality and accurate back office data entry roles for various clients.
Today these skills are being used for doing the back end annotations for a camera based Artificial Intelligence solution. There is a possibility of AMBA getting AI backend work from Israel.
Post Global Automation and the massive changes in processes, we have accrued huge possibilities of Business to match the training that we do. 600 youngsters from 33 ACPCs are in Live work training; 1500 youngsters from 72 ACPCs are ready to go into Live work in 2019-20; over 4000 youngsters from 199 ACPCs into Live work from 2019-2022. 171 ACPCs will be work ready by 2021 going into Live work by 2023.
We have the Business to enable economic empowerment and employment to 20 beneficiaries in each ACPC, while helping the ACPC become a hub for Learning, Employment and Scale within the ACPC. We need Annual Funding in continuity to enable training and employment using ICT, the computer and Peer driven processes.
The cost per beneficiary is just Rs. 27,000/= all the way into work to include the laptop, training and monitoring using ICT and physically visiting and abetting progress.
Better internet connectivity to 80% of the AMBA partnerships in small towns and villages to abet productivity. Dongles are core productive than wired connectivity in most places Back end jobs from the Telecommunications, Banking, Passport, Insurance sectors to the AMBA Core Center in Bangalore to route work to the AMBA Certified Partnerships across India.
We are also looking for a partner to enable the AMBA Township in Bangalore, to include: a residential Centre of Excellence to impart and share the AMBA Training in scale; a residential BPO to cover the residential and employment requirements of 2000 adults in the first phase; a research and documentation centre; Nursing and First Aid and a retirement Home for the Parents and Care Givers of the community we serve. A residential solution in the parents' lifetime. We really need support to enable scale in continuity, to enable a movement to ensure scale even beyond us:
https://www.youtube.com/watch?v=Z0KjrJcdmGE&t=54s gives you a visual of how we use Peers at the AMBA HQ, Bangalore and the Team viewer to access the peers in the AMBA Certified Partnerships across India, to start work training for them.
The Social impact in giving them the dignity of becoming contributors to their home and Society is amazing to witness.
Links: