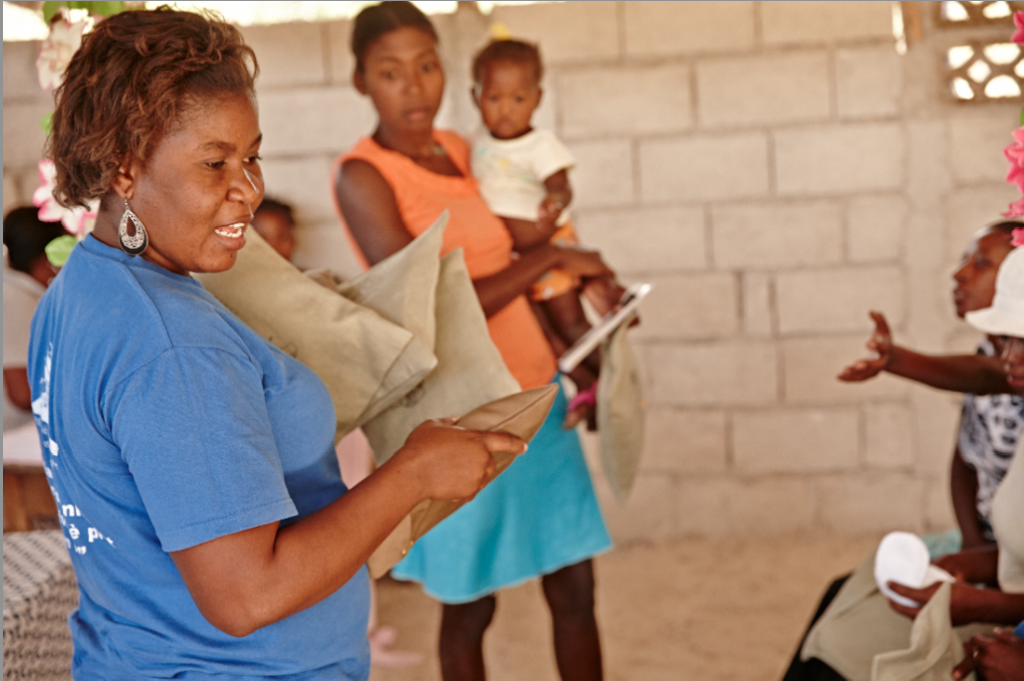 Haiti Projects is a woman-focused organization. Our mission, our leadership and our activities are all concentrated on empowering Haitian women through various methods including health care. We have been operating a successful family planning clinic for 22 years. When an opportunity arose to expand on our women's health initiatives with the Mahila Partnership we felt the timing was right. Mahila's expertise is addressing hygiene needs in post disaster situations. Often times this takes the form of distributing hygiene kits, which are tailored to women so sanitary pads are a key component. Haiti Projects had already been thinking about a project to sew reusable sanitary pads in our artisan workshop so this was the perfect first project for our partnership.
Our plan was to design the sanitary pads and have the sewers in our artisan workshop produce them. Our clinic staff would then distribute the pads to our clinic's network with an accompanying education curriculum. Reusable pads will be more cost efffective and safer than what many women typically use during menstruation. We created a pre and post survey to evaluate whether people liked the pads and if they had learned anything from the education.
Our country director researched different styles and materials for reusable sanitary pads sold in the US. We ordered some fleece and got started on our first round of pads. We thought about having our employees try out the initial design because we knew they would give us honest feedback but you can't just go home, try them and come back with results the next day. You could end up waiting a month before the opportunity to use them arises. We decided we would just go ahead and test them out at out mobile clinic posts. Our clinic staff explained the project, filled out the surveys and presented the education to two groups of about 25 women. They went back two months later for the follow up surveys and evaluation. One after another, the women said "they are great", "I will use them next month", "there is nothing I would change about them". We thought this was fantastic. What luck that we got the perfect design on the first attempt. We put in an order for 500 more pads to scale up the project.
It was another two months before we did the evaluation on the third group of women who used the pads. This time we got responses like "I like the idea but I wouldn't use these again", "they were comfortable but leaked", "they are nice when I am at home but I wouldn't want to go out with them". If the pads were perfect, as we were told earlier, why didn't these women like them? It turns out the pads were not perfect. The first two groups of women were basically just telling us what we wanted to hear and the pads actually leaked. Thankfully the third group of women gave us their honest opinions so we were able to improve the pads with slight modifications.
Going into the project we knew we needed a formal evaluation process for the pads and we knew we should test them in more than one location but despite these efforts we still got false feedback. Our failure did however turn out to be a good learning opportunity. We learned sometimes you should try things out yourself to make sure it's right, even if it will take longer to get results. We also learned how important it is to continue evaluating. If we had stopped with our surveys after the first two groups tried the pads we never would have discovered they didn't work properly. Luckily we were able to disassemble the 500 faulty pads and use the parts for the new design.
P.S. We have increased pad production to aid in the response to hurricane Matthew. You can help out with a donation to subsidize pads for those in need.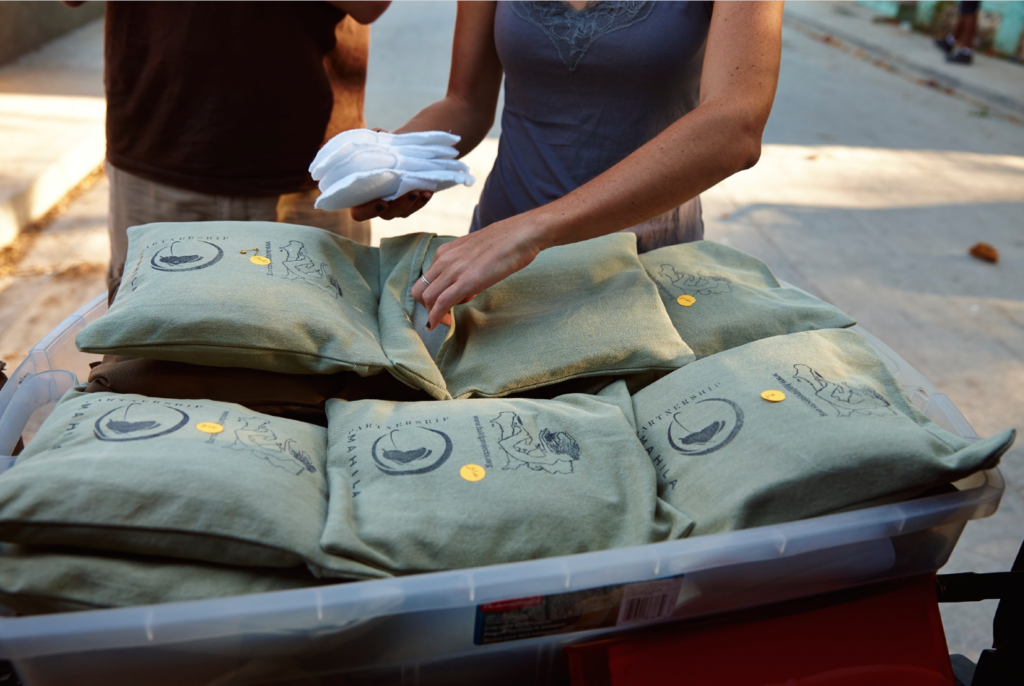 Links: