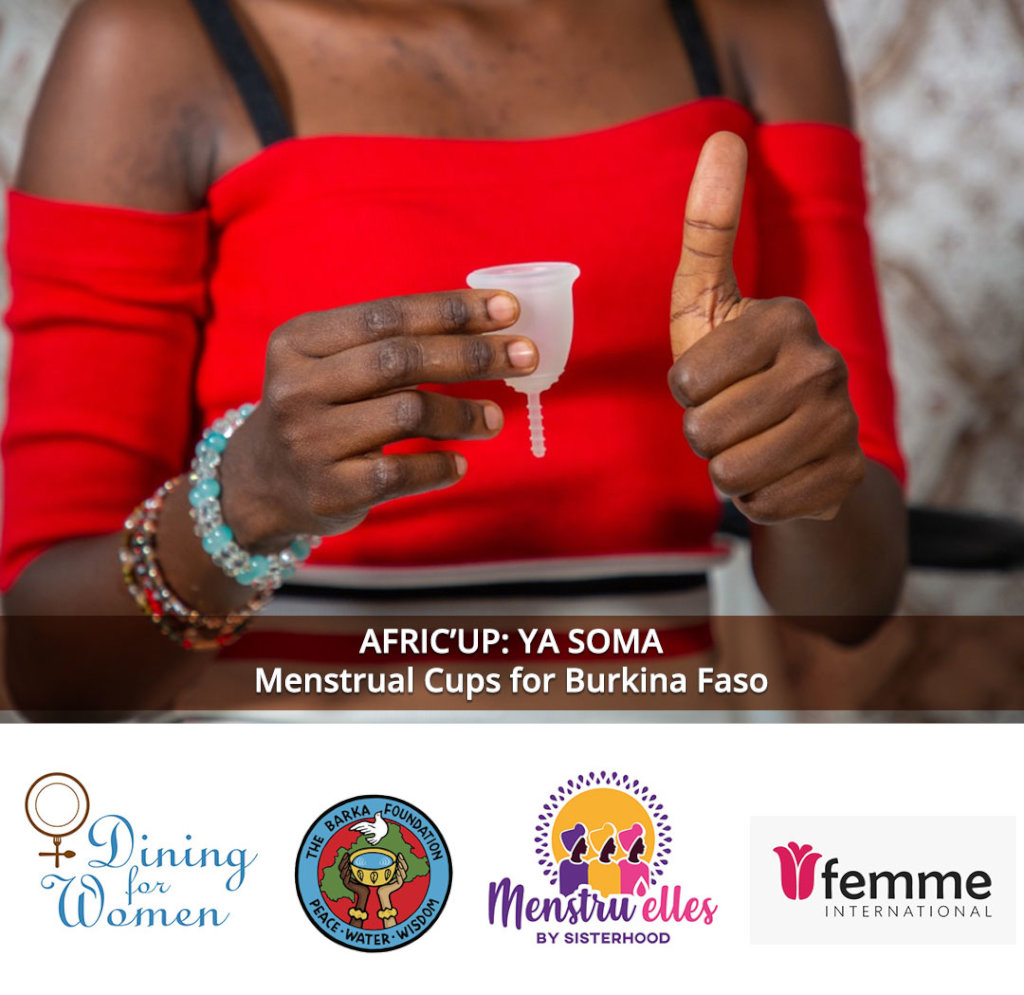 Dear Supporter of Girls and Women in Burkina Faso,
Happy new year. Thanks to all who supported BARKA's year end fundraising and new recurring donation campaigns.We couldn't do the important work we do without your generous support!
2021 is off to a strong start for BARKA Foundation. We received a $35,000 grant from Dining for Women for our new menstrual cup project, and expect to hear from another grantor in just a few days. This means that before the end of the first quarter, we expect to begin our project!
It's called Afric'up: Ya Soma. Afric'cup is a play on words: Africa, cups, and up, as in the increase of self-confidence that many women experience when they begin using the cup. Ya Soma is a popular expression in Burkina that means "it's good" or "cool".
We created a short film about the project that we're really proud of (link below). It's narrated by some of the women who will actually lead this project. Please check it out as you will meet the dynamic female leaders BARKA has the privilege to work with, get introduced to our amazing project partners, and also better understand how revolutionary and impactful this project is- we are making history (or herstory as the case may be).
We're excited to get started, and equally excited to have you with us on this journey. You help to make it possible.
PS- As BARKA's menstrual health program is now focusing on women as well as girls, we will update the GlobalGiving project description accordingly.
Links: