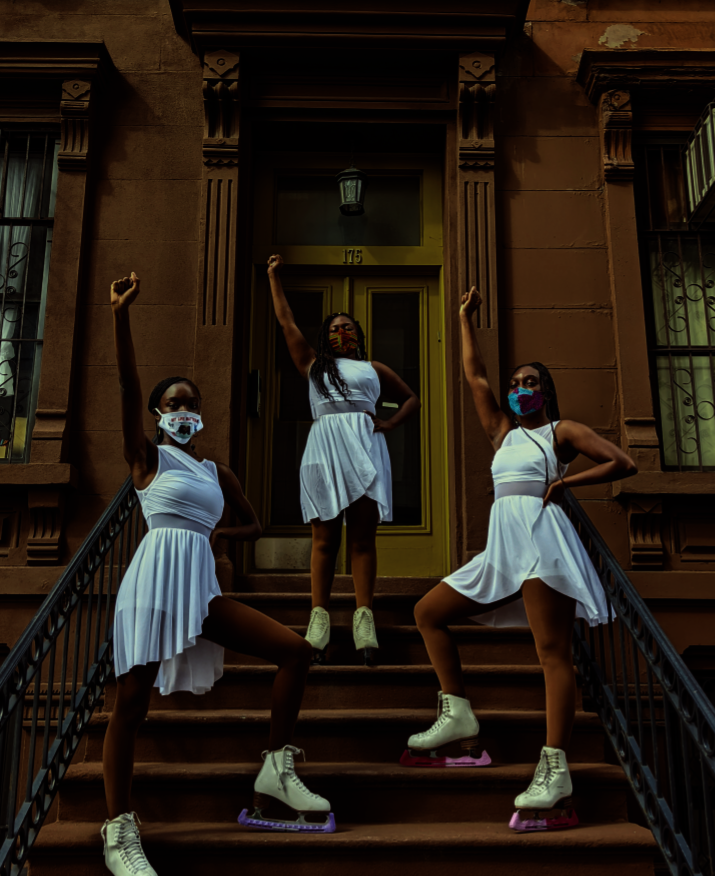 "COVID-19 taught everyone, and me, to be flexible and to expect the unexpected. While I witnessed all the change occurring in the world, I was grateful that Figure Skating in Harlem was the one thing that remained consistent in my life. I came to Figure Skating in Harlem as a sheltered, young girl who was afraid of what the world had in store for her. Now, I have blossomed into a much more confident woman excited for my future endeavors. In the face of unprecedented events, I am grateful that I am able to tackle obstacles with the boost of confidence that being in this family has provided me with." Jacqueline, FSH Senior.
With a pandemic imposing hardship and heavy restrictions on our city and community, the 2020-21 program year was uniquely challenging. However, it proved our organization is resilient, relevant, and ready to adapt to support our students. We are incredibly grateful for our community of supporters for helping us continue our important work this fiscal year.
ICE: I Can Excel Afterschool Program
In place of our in-person academic enrichment, we provided a virtual learning experience via Zoom. Virtual Enrichment classes began in October and ended in April. Skating began later this season due to COVID, beginning in November and ending in March. We began the season with 95 students and ended with 92 students who completed the program for a total retention rate of 97%. 66% of students identified as African American, 16% as Latino, 18% of students identified with at least two ethnicities or other. 84% of families were low-moderate income based on the NYC free/reduced price school lunch guidelines.
Weekly tutoring and educational enrichment classes were conducted via Zoom. Most of our students were learning remotely in school and were on their devices much of the day, so we created curricula focused heavily on social emotional learning, identity, and skill building.
One-on-One Tutoring: Prior to COVID, all students participated in small group tutoring on their academic enrichment days. Students whose grade point average fell below a B were required to participate in an extra day of mandatory tutoring. This season, as we were fully remote, we provided one-on-one virtual tutoring via Zoom for all students below a B average. We also provided tutoring for families who requested additional support, even if the student was performing at or above a B average.
The education department used a Student Progress Tracker to monitor academic growth for students participating in mandatory tutoring on a weekly basis. All students in the tutoring program received a midyear progress report documenting strengths, areas for improvement, and goals for the next semester.
Real Talk: Real Talk was introduced during the pandemic as a way for students to connect with each other and a social worker. Students checked-in for thirty minutes before their academic class to discuss issues going on in the world around them and reflect on how the pandemic impacted their school, home, and personal lives. Topics were age-appropriate and tailored for each group and included self-confidence, the presidential election, coping mechanisms, ways to deal with anxiety, time management and self-advocacy.
High School and College Access: The Director of College Access and Persistence met with girls applying to middle school, high school, college, and graduate school, for a total of 240 meetings this year.
Our seniors were accepted to nearly thirty schools, including multiple SUNYs, CUNYs and private schools. To date, students have accumulated over $234,000 in scholarships.
Skating, Health and Physical Fitness
On-Ice Instruction: While many sports and activities were cancelled due to COVID restrictions, we were fortunate to have skating 6 days a week this season. 85 girls participated in skating this season, but we split them into five groups based on skill to limit the number of skaters on the ice at a time to comply with social distancing mandates and ensure students' safety.
Off-Ice Conditioning: All students participated in virtual off-ice conditioning twice a week in the fall until the start of skating. Students took both dance and fitness classes.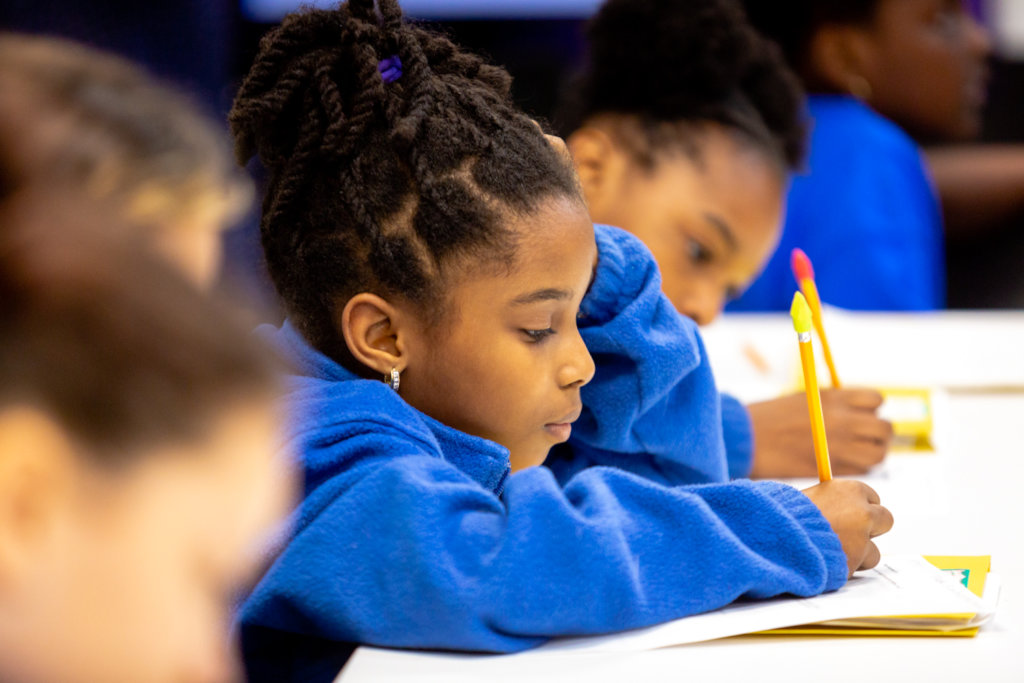 Links: