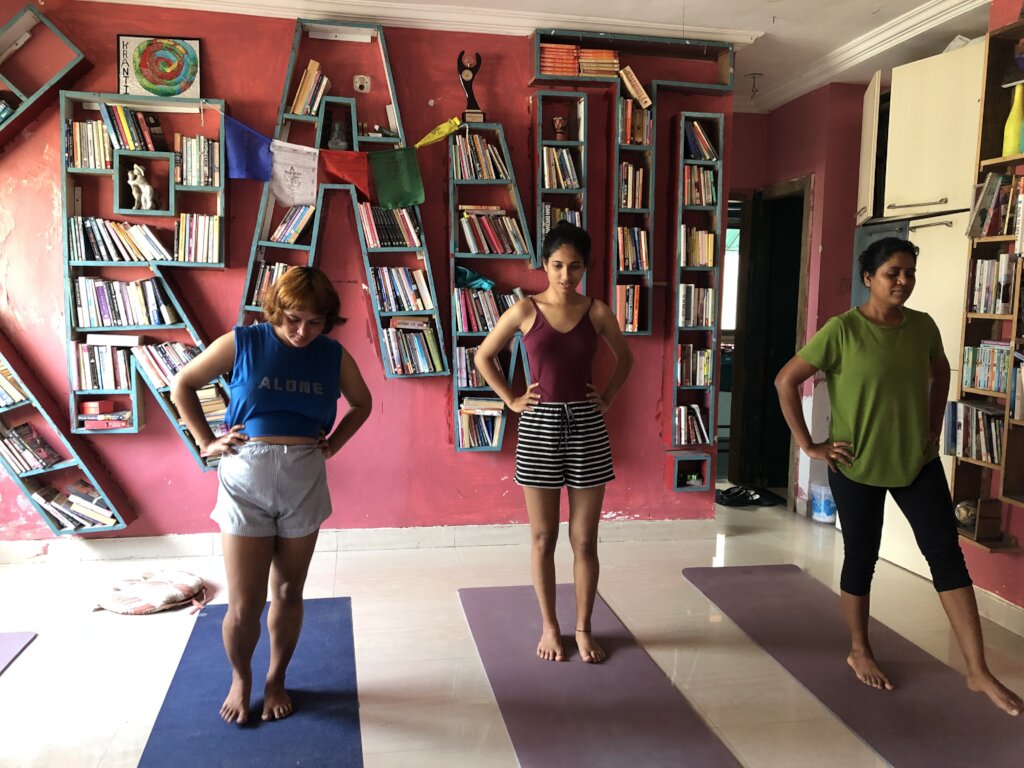 Hello from Kranti, I hope all of you are doing well. My name is Tara and some of you may know me as Shweta Katti, who became the first girl from the Indian red-light area to receive a full scholarship to study abroad. I have recently come back from finishing my studies in Italy and now I work at Kranti as a staff member, something I have wanted to do for many years now. I will be writing the GlobalGiving reports from now on and I look forward to being in touch with all of you.
I've been home since July, and as always, July/August at the Kranti home are very loud and lovely months. The home (three bedroom flat) is always completely full and crazy during these months, as all the Krantikaris are home during their breaks from universities and boarding schools. As usual, there were endless fights over who gets to sleep where, long lines to use the limited bathrooms, and late night nonsensical conversations until two am which ended with everyone rolling over each other on the floor, dying laughing.
These are the times I am reminded that this "shelter" is actually my HOME. Kranti is, and always has been, much more than a charity or non-profit organisation for me. The safety I feel in the arms of my sisters, the comfort I get from the Kranti mothers' cooking, the joy I receive from everyone's laughter and nonsensical humour, are the best home I could ever ask for. Since I was away for the entire pandemic and just returned to the Kranti home after 2.5 years, I realise how much I took all this for granted in the past, but now I know that nothing is more precious to me than this home that we have created together. This is why I've decided to dedicate the next several years of my life to working for Kranti.
For now, I've started encouraging the other staff to take better care of their mental and physical health. From Monday to Friday, everyone including all the Krantikaris who are at home do yoga and meditation in the morning. Zarina Aunty (a Kranti mother and full time staff) loves colouring in the colour books. Vandana (my mother and also full time staff) spends most of her free time playing with her adopted daughters Elif and Tara (the house cats!) which makes her real daughters quite jealous! Bani Didi spends a lot of her free time reading, meditating and coming up with healthy food recipes for the house.
So this is just an update on the staff so far, from next month I'll bring you regular updates on the individual Krantikaris as well. (If you have anything specific you'd like to hear about from Kranti, please let me know through the feedback section.) Lastly, from the Kranti family, we hope you and also your family are all healthy and happy. Thank you for being such a special, beautiful and vital part of our journeys over all these years. We know we are only alive, eating, and growing because we have your support. Sending lots of love, hugs and gratitude to all of you. THANK YOU!!